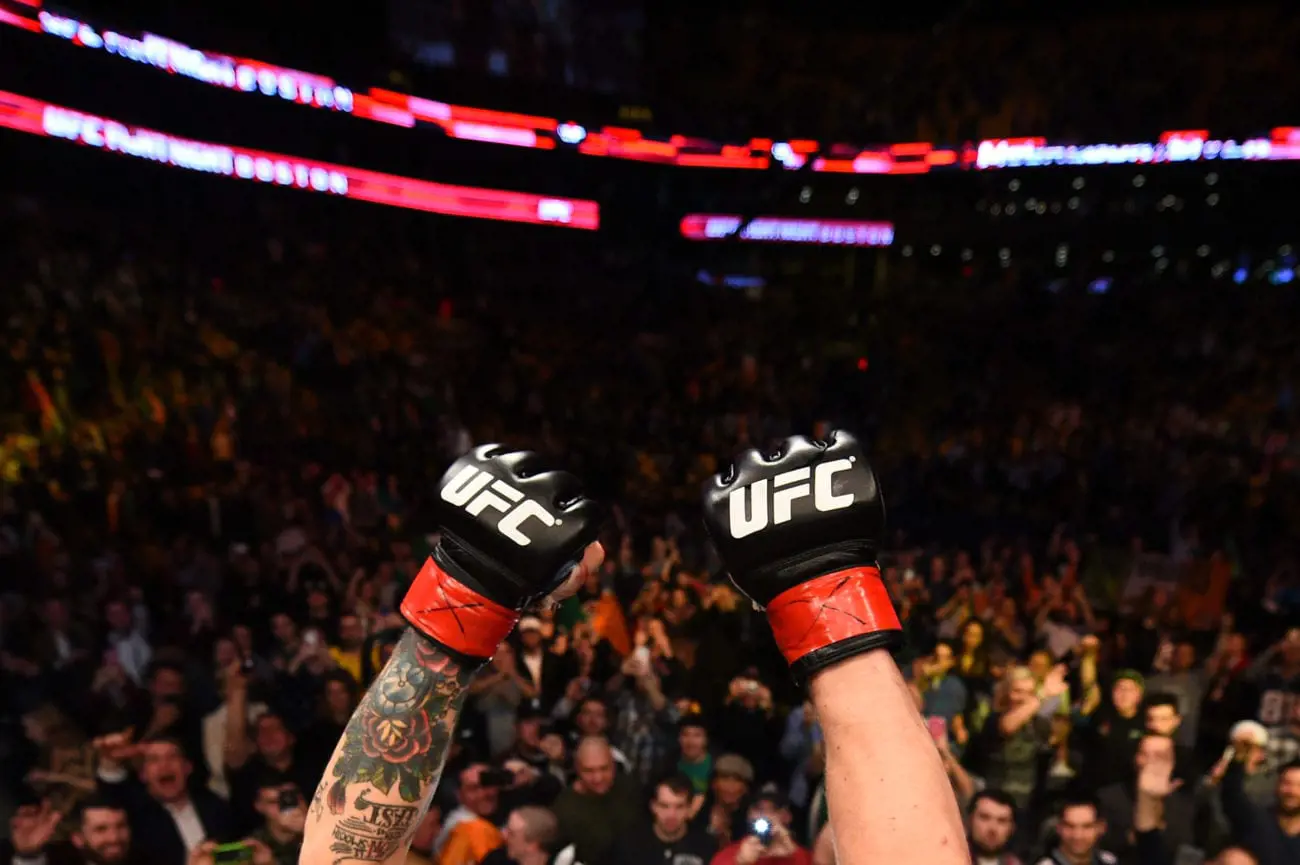 Cryptocurrency betting and gaming operator Stake.com has expanded its Latin America-facing partnership with the Ultimate Fighting Championship (UFC) to become the official betting partner of the mixed martial arts series in Brazil.
The existing deal agreed in March last year covered all countries in Latin America and Asia, with the exception of Brazil, but the expanded deal will add the biggest country in South America.
Stake.com will receive a wide range of integrations into key UFC assets in each of the covered countries as well as benefit from a branded presence inside UFC the Octagon during select pay-per-view and Fight Night events each year.
The operator will also be the presenting sponsor of UFC's regular pay-per-view event hosted in Brazil.
UFC and Stake.com will collaborate on a range of custom and original content that will be distributed across UFC-owned social media channels and digital platforms, while the two brands will also work together to create exclusive promotions and VIP experiences for fans.
In addition, the agreement provides an annual brand ambassador fund that will offer paid marketing opportunities to participating UFC athletes.
"Stake.com has been a great partner this past year and we're thrilled to continue the relationship," said UFC vice-president of global partnerships Nick Smith. "With sports betting becoming more widely accessible, we have added Brazil, a very important emerging gaming market, to a far-reaching collaboration that already included key regions within Latin America and Asia.
"We look forward to working with Stake.com to continue to offer a unique way for fans to experience the action and excitement of UFC through Stake.com's innovative and emerging gaming platform."
Stake.com chief executive Mladen Vuckovic added: "Our relationship with UFC is only getting stronger and we cannot wait to welcome UFC fans from all around the world onto our platform.
"Our current player base relished the partnership, making the most of VIP experiences and exclusive content to bring them an experience with one of the biggest sporting organisations in the world. This is something they cannot find anywhere else."
Stake.com has a number of other commercial deals with sports teams and properties such as English Premier League football club Watford FC and former Argentina and Manchester City striker Sergio Agüero.
Back to The Top