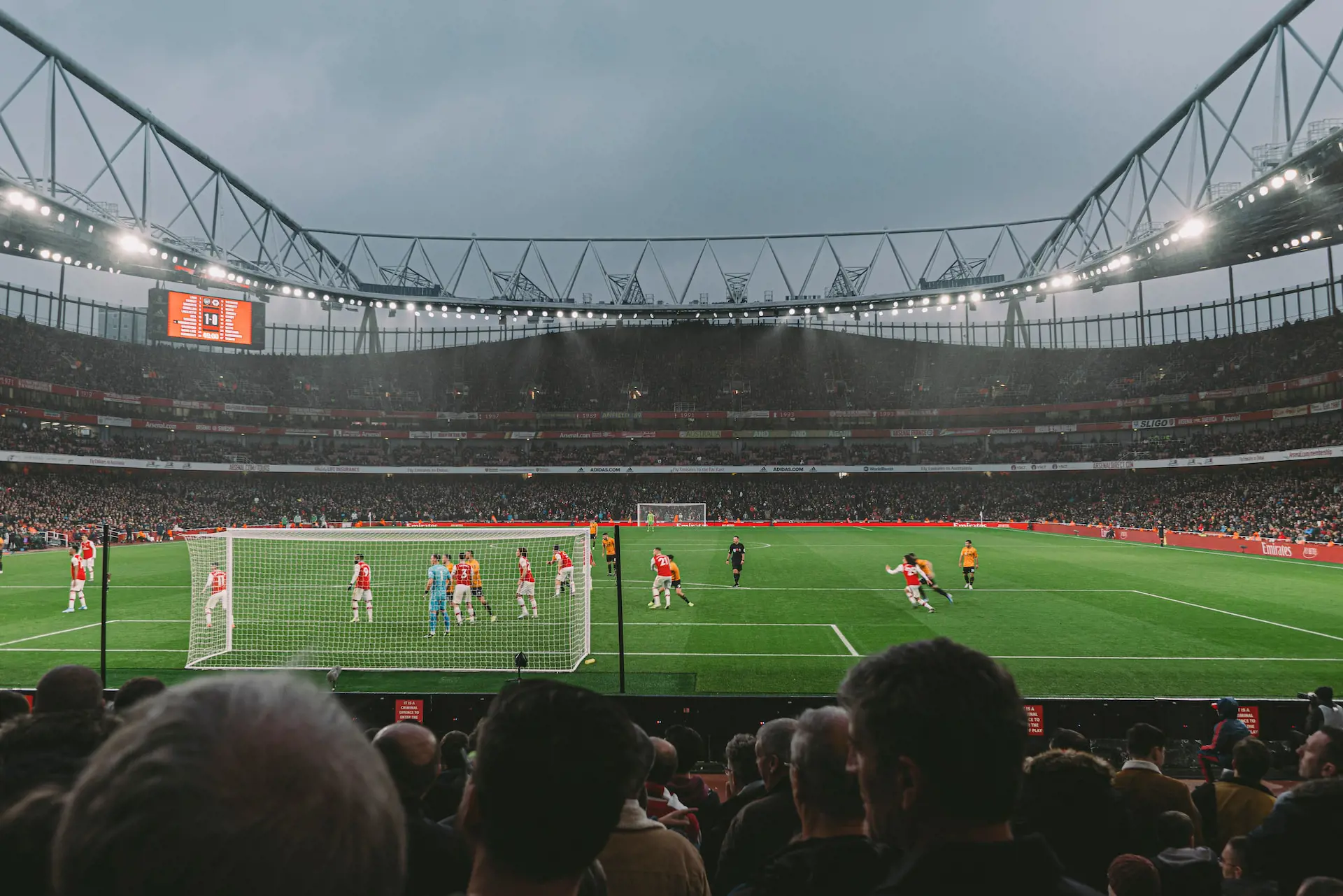 Researchers at the University of Bristol say a study into advertising during the opening weekend of the English Premier League season shows self-regulation is "completely failing".
Academics from the university's business school assessed TV, radio and social media coverage over four days between 11-14 August.
The study revealed 92% of 391 content marketing ads from gambling brands breached advertising regulations as they were not clearly identifiable as such. Marketing communications "must be obviously identifiable" according to the CAP Code.
The team found a total of 10,999 gambling messages across TV, radio and social media channels over the four days. Within this were 6,966 gambling messages recorded during the six live match broadcasts on Sky Sports and TNT Sports.
Researchers also found that less than a quarter (20.6%) included gambling harm reduction messages and only 18.7% featured age warnings.
The team said the study revealed "the extent gambling messages saturate UK media and social media coverage". They also suggested that self-regulation – with operators adhering to the Gambling Industry Code For Socially Responsible Advertising – is failing to limit the prevalence of such campaigns.
Co-lead researcher Dr Raffaello Rossi, lecturer in marketing at the University of Bristol Business School, said: "Our research shows gambling marketing during Premier League weekends is inescapable. Football fans are bombarded with gambling marketing through various channels, making it a normal part of football consumption.
"Our study highlights a serious issue with social media gambling marketing – especially content marketing. A staggering 92% of content marketing ads are not clearly identifiable as advertising, breaching key advertising regulations. We urgently need to strengthen those regulations to protect consumers – in particular children, who are especially vulnerable to sneaky advertising."
"Predatory and excessive gambling marketing"
The study identified 1,902 gambling ads on social media over the Premier League weekend, which generated 34 million impressions. It said this data highlights the substantial influence and effectiveness of social media as a platform for gambling advertising – with social media emerging as a key channel for gambling marketing, amplifying its reach and impact.
Match broadcasts accounted for the majority of the gambling messaging totalling 6,966 messages (63%). This was followed by Sky Sports News with 2,014 messages, social media with 1,902 messages, and TalkSport Radio with 117.
"Self-regulation of the gambling industry is completely failing," Rossi continued. "The gambling industry's primary goal is profit, not public welfare.
"So, of course they will not implement measures that actually reduce gambling and their profits. This is why the UK government has to fulfil its duty and start protecting people from predatory and excessive gambling marketing."
BGC criticises University of Bristol research
However, the research came under fire from UK gambling trade body the Betting and Gaming Council (BGC).
The lobbying organisation said the research "fundamentally misunderstands advertising and the way it is regulated, while making statements which are either misleading or incorrect."
The BGC highlighted 20% of all current TV and radio advertising is safer gambling messaging. It added this commitment has recently been extended to digital channels.
"Betting advertising and sponsorship must comply with strict guidelines and safer gambling messaging, which promotes safer gambling tools and signposts help to those concerned about their betting, is regularly and prominently displayed, " said the BGC on X, formerly Twitter.
Comprehensive legislation
The university was last year awarded a £4m grant by GambleAware to launch the Bristol Hub for Gambling Harms Research. This body conducts research with the aim of improving understanding of gambling harm as a public health issue.
Dr Jamie Wheaton, research associate at the hub, said: "While policies like the whistle-to-whistle and front-of-shirt sponsorship bans are steps in the right direction, they've been repeatedly shown to be ineffective. We urgently need comprehensive legislation to regulate gambling messages during matches and beyond, including hoardings, shirts, radio and social media.
"We believe the whistle-to-whistle ban needs to include all forms of marketing: on hoardings, shirts, and ad breaks, including TV, radio and online. Other countries have already started to ban gambling marketing from sports – we need to follow their lead."
Back to The Top