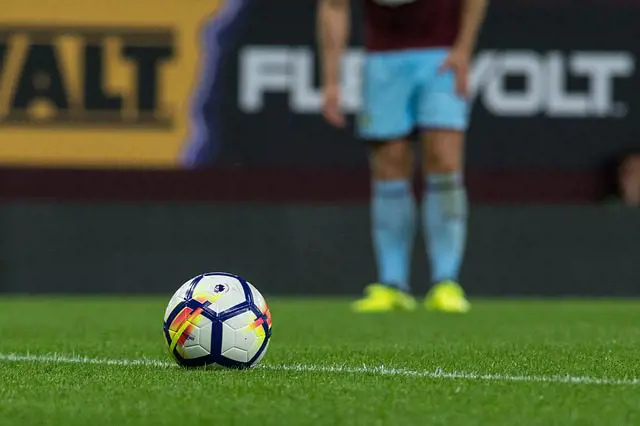 W88 has entered a partnership with Burnley, in what is the brand's fifth shirt sponsorship deal with an English Premier League club.
The one-year agreement will cover the 2023-24 season, with W88 branding to appear on the front of players' shirts. This will cover both the men's and women's first teams.
The Asian-facing operator will also benefit from a branding presence on surfaces around the team's Turf Moor stadium and digital channels.
In addition, W88 will support Burnley with community projects and initiatives, engaging with fans and assisting in charitable activities.
Burnley will play in the 2023-24 Premier League after securing promotion from the second-tier Championship last season.
"As a newly promoted club, a partnership such as this plays a significant role in helping us to compete in the Premier League," Burnley director Stuart Hunt said.
"W88 have established successful relationships with several Premier League clubs and sports brands across the globe. We have been impressed by their experience, knowledge and proactive nature in this area."
W88 business development manager Hilly Ehrlich added: "We're delighted to partner with Burnley as the team returns to the Premier League."
Burnley becomes the fifth Premier League club to have signed a shirt sponsorship deal with W88. The brand previously partnered with Wolverhampton Wanderers, Crystal Palace, Aston Villa and, most recently, Fulham.
Shirt sponsorship ban
The deal comes after the Premier League in April announced clubs agreed to a halt gambling sponsorship on matchday shirts.
The withdrawal of shirt sponsorship will come into effect from the end of the 2025-26 season. Deals with operators, either existing partnerships or new agreements, can stay in place until that date.
The Premier League also said it would work with other sports on a new code for responsible gambling sponsorship across the professional sports sector.
Burnley's deal with W88 is only due to run for a single season, meaning it is set to expire some time before the ban begins.
Earlier this month, Aston Villa agreed a shirt sponsorship deal with Asia-facing operator BK8. The agreement will run to the end of the 2025-26, coinciding with the introduction of the ban.
Newcastle United opted to downgrade its deal with offshore operator Fun88. The brand had served as principal partner since the 2017-18 season but will now focus on driving the club's growth in Asia.
Back to The Top