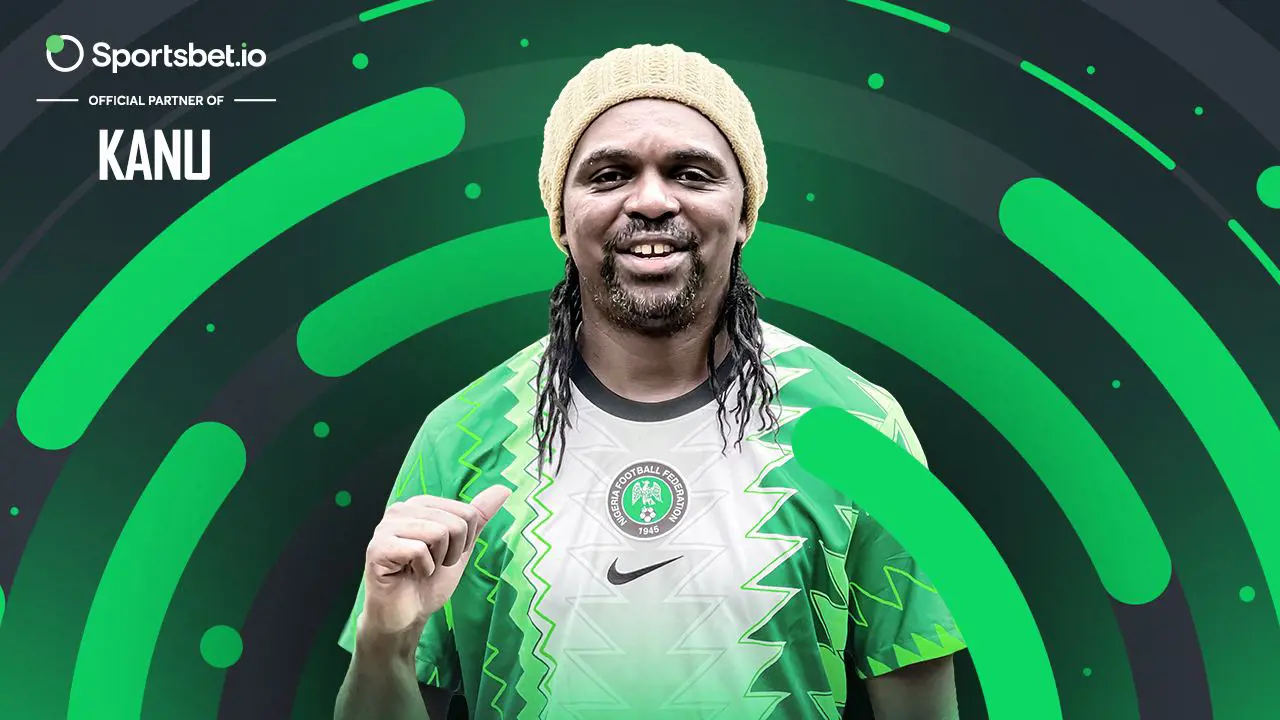 Cryptocurrency-based betting operator Sportsbet.io has entered into a new partnership with Nigerian football icon Nwankwo Kanu.
Under the four-year deal, Kanu will become a global ambassador for the brand and feature across a range of promotions and special activities.
Sportsbet.io also made a donation to the Kanu Heart Foundation, an organisation founded by Kanu to help Nigerian children with cardiac diseases obtain life-saving surgeries inside and outside the country.
"Signing for Sportsbet.io was the perfect opportunity to join the crypto revolution," Kanu said. "I've already seen how crypto can be a force for good in our world, with the Kanu Heart Foundation receiving significant bitcoin donations."
Sportsbet.io's head of Africa Albert Climent added: "Nwankwo Kanu needs no introduction, he's a true football legend and it's an absolute honour to see him join Team Sportsbet.io."
Kanu made more than 500 club appearances during his playing career, scoring over 124 goals, while he also scored 26 goals in 86 games for the Nigerian national team.
With Ajax, Kanu won three Eredivisie league titles, the Uefa Champions League, Uefa Super Cup and Intercontinental Cup, before also claiming the Uefa Cup with Inter Milan.
Kanu moved to Arsenal, where he won two English Premier League titles and two FA Cups, before also winning the FA Cup with Portsmouth.
With the Nigerian national team, he won an Olympic gold medal in 1996.
Sportsbet.io has a range of partnerships in place across professional football, including with Kanu's former team Arsenal. The operator is also the main front-of-shirt sponsor of Premier League club Southampton.
Back to The Top