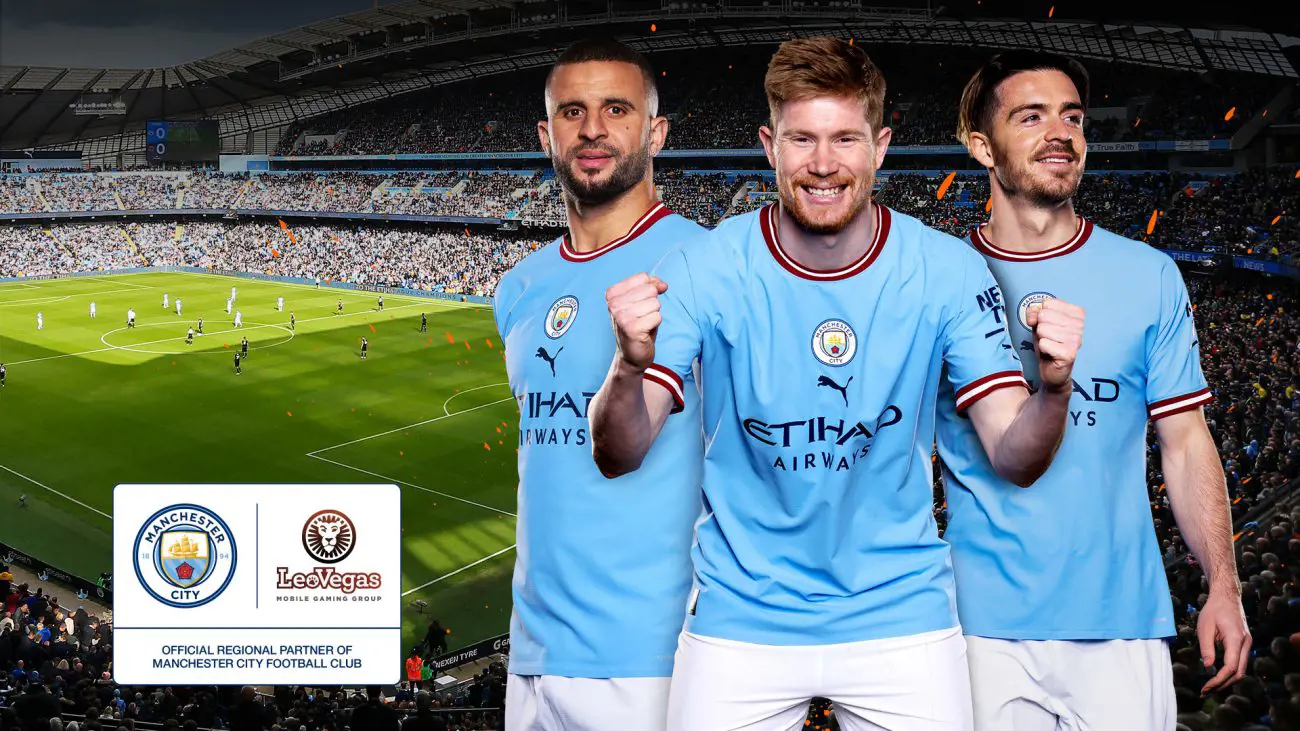 Online gambling operator LeoVegas Group has entered into a new partnership with English Premier League football club Manchester City.
Under the deal, LeoVegas will serve as the team's official betting partner in Europe and Canada.
LeoVegas branding will appear on the men's first team training kit sleeve for the 2022-23 season, as well as across in-stadia assets at both the club's Etihad Stadium and Academy Stadium.
In addition, LeoVegas customers will have the chance to win unique matchday experiences at the Etihad Stadium.
"LeoVegas is proud to be entering into this partnership with Manchester City, and excited to be able to offer our customers unique experiences with the club," LeoVegas Group chief executive Gustaf Hagman said.
"Manchester City is a colossus in the sport, with the same leading mentality as LeoVegas; this collaboration is an opportunity for LeoVegas to build further brand awareness to support our global growth."
City Football Group vice-president of global partnership sales, Dina Ahmad, added: "We look forward to working together to bring fans and customers even closer to the club. Additionally, we are excited that this new partnership will also help spark further growth across Europe and Canada and allow us to continue reaching audiences around the world."
The deal comes amid continued uncertainty over the future of gambling partnerships in the Premier League, with a ban on shirt sponsorships having been mooted in recent months.
Premier League shareholders met earlier in the summer to discuss plans and self-regulation, whereby clubs could voluntarily opt out of gambling shirt sponsorship, was reported to be one of the options tabled. A final decision is yet to be formally announced.
The Big Step, a campaign that aims to end all gambling advertising and sponsorship in football, expressed doubts about the possibility of self-regulation.
At least three-quarters of Premier League clubs now have some form of partnership in place with a gambling business.
Back to The Top