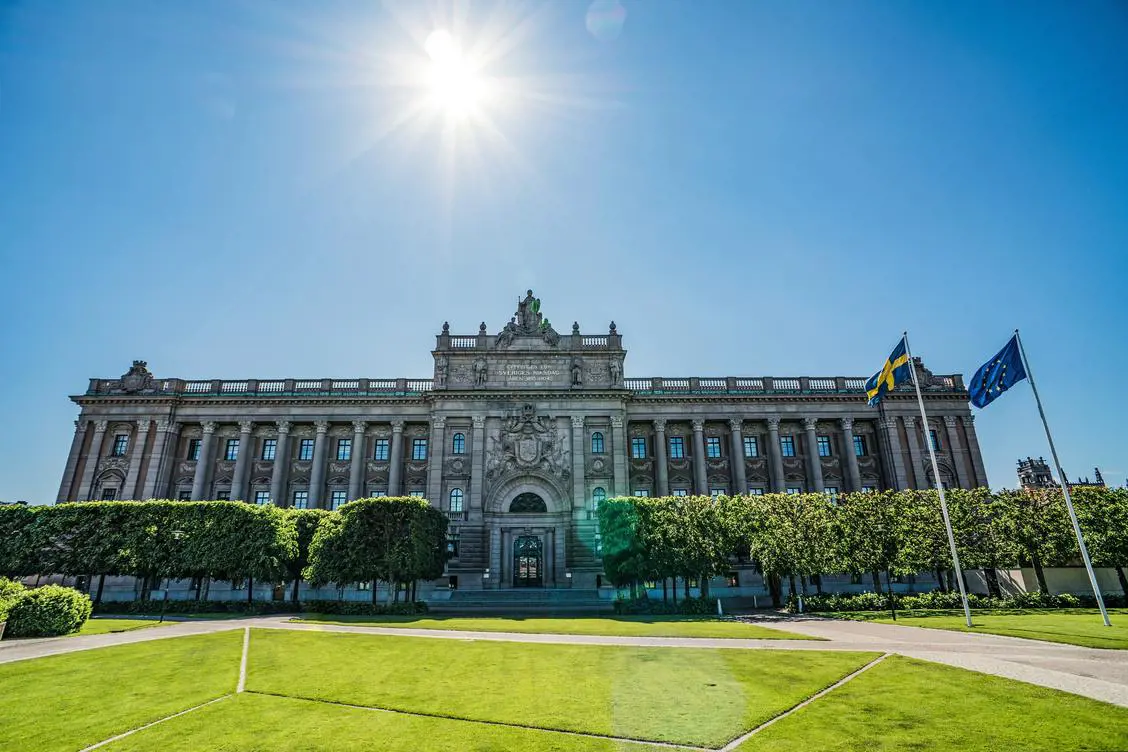 A Swedish Treasury report has found that channelisation in the country is below the country's target of 90%, while also recommending that greater supervision of affiliates was required.
The report was the final edition of the Treasury's analysis of the re-regulated Swedish market, looking at the extent to which Sweden opening its market up to licensed operators had been a success.
The Treasury examined the effects of the new regulatory system through a number of different criteria, starting with the amount of "public control" there was over the gaming market.
To do this, it looked at the amount of play that took place with licensed operators.
The Treasury noted that channelisation increased "significantly" from 50% in 2018 to 87% in 2021.
"This is a direct and clear effect of Sweden having introduced a licensing system where all gaming companies that meet the requirements have the right to conduct business in the country," it said.
However, it added that this was still lower than the expected 90% figure, and while 2021's rate was above the 85% recorded in 2020, it was also slightly below 2019's 88%.
In response to this figure, the Treasury said it was not too important, as channeling figures should be seen more as a way to reach other targets than the specific goal of re-regulation.
"We note that the degree of channeling three years after the re-regulation is lower than what the government expected," the Treasury said. "At the same time, we believe it is important not to focus too much specifically on whether the degree of channeling is 90% or not. The degree of channeling should primarily be considered as a tool and not an end in itself."
Looking at the extent to which unlicensed play had been prevented under the new system, the Treasury said it had been "difficult to stop" illegal gambling, as the Swedish authorities have little power over offshore businesses.
While regulator Spelinspektionen was given powers to block payments and websites of unlicensed operators that target Sweden, it said that these measures have "so far had no significance".
"None of these tools have so far had any significance in the work against Swedes playing at gaming companies that do not have a Swedish licence," it said.
It added that the reason for this was primarily that Spelinspektionen must show "special reasons" to block websites, and must apply for court approval for payment blocking, which has made both tools "burdensome" to use.
However, the report noted that the government is working on further proposals to tackle unlicensed gambling. These include the introduction of a B2B software provider licence and a proposal to class all unlicensed gambling available in Sweden – regardless of whether Swedish customers are targeted – as illegal gambling.
The Treasury also noted a Law Council proposal that would make it illegal for affiliates to advertise unlicensed gambling sites.
The Treasury recommended that Spelinspektionen issue quarterly reports about the rate of channelisation in the market, with further detail such as channelisation rates by game type. In addition, it said the regulator should work closely with its equivalents in other European countries to crack down on unlicensed gambling.
Looking at consumer protection, meanwhile, the Treasury concluded that safeguards had been "strengthened" but that there was "more to be done".
It noted that operators now are required to implement a number of controls, such as integration with self-exclusion tool Spelpaus and limits on bonuses. However, the report also noted that it saw "no signs that the re-regulation has had any clear impact on the extent of gambling problems".
It also said that there were certain "obstacles" to stronger player protection. These include that the Gaming Act "does not provide the gaming companies with clear support for processing
information about players' finances". As a result, it can be difficult for operators to have all the information they would need about players.
In addition, it said that many "high rollers" spend large amounts with multiple operators.
The Treasury added that the country's restriction on bonuses – which are only available upon sign-up – may have negative effects for player protection as well, by pushing players into the unlicensed market, or by encouraging gamblers to create more accounts.
Affiliates were also listed among the possible "obstacles" to safe play. The report said that "it is not always clear on comparison pages from affiliates that the content is advertising", which may lead players to believe affiliates are offering independent advice.
While operators are responsible for the marketing activities of their affiliates, the Treasury noted that affiliates can also be liable for irresponsible marketing as well.
As a result, the Treasury said that more supervision of affiliates is required.
"To date, there has been no oversight to any great extent of marketing of games that take place
through affiliates," it said. "Given that affiliates are an important channel for gaming companies' marketing and that there are some ambiguities about the marketing that takes place via affiliates, the State Treasury believes that there may be reason to carry out more supervision of marketing that takes place through affiliates."
Back to The Top