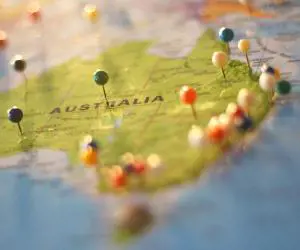 News Corp-backed sportsbook Betr was handed a record AU$210,000 (£113,530/US$142,268) fine for breaching advertising rules.
The Australian sportsbook's fine, issued by Liquor & Gaming New South Wales (NSW), relates to Betr's marketing when it launched in the state last October.
The business offered 100-1 and 20-1 odds on major events and advertised these in newspapers, on radio and television, and online.
This breached NSW laws prohibiting inducements to gamble, including opening betting accounts or increasing betting activity.
Liquor & Gaming NSW therefore issued 14 penalty infringement notices totalling $210,000, the largest fine issued to a wagering operator for gambling inducements in the state.
Betr voluntarily ceased the advertising campaign when contacted by Liquor & Gaming NSW. With the penalty notices paid, the matter concluded without a court process.
Promotions crossed the line
"This company tried to attract a new customer base and establish a significant market share with promotions that we consider crossed the line, using inducements that had the potential to cause harm to the community," Liquor & Gaming NSW's executive director of regulatory operations and enforcement, Jane Lin, said.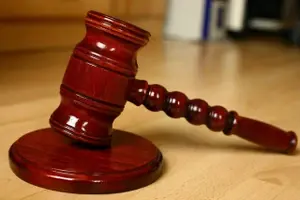 "In many cases, such promotions can only be legally offered to betting account holders who, unlike the general public, have made a conscious decision to open an account and receive this information."
It is the second marketing fine for the operator, which launched in 2022. The Northern Territory Racing Commission levied a $75,000 fine in February for sending unsolicited marketing messages to a self-excluded player in that month.
The Betr project was announced in April 2022. It brings together Rupert Murdoch's News Corp, advisory business Tekkorp Capital and sportsbook technology provider BetMakers.
The business may expand its operations through the acquisition of PointsBet Australia, with talks revealed following media interest in January.
SportChamps also hit with marketing fine
Another wagering business, SportChamps, was also convicted of posting illegal gambling advertisements.
SportChamps was fined $40,000 and ordered to pay $14,000 in costs for the breach. This marked the third time it had fallen foul of regulations, after a $2,000 fine in 2018 and a $2,500 fine in 2019.
The adverts on Facebook, Twitter, Instagram and its website offered cash prizes for games requiring membership, special odds and bonus cash prizes, free bets and a "refer a friend" promotion.
"Gambling operators like SportChamps that try to get around these restrictions are acting unlawfully and increase the risks of gambling harms," Lin said.
Offering free bets on Facebook and Instagram showed a "complete disregard for the rules and the well-being of those in our community who didn't consent to receive gambling advertising".
"Zero-tolerance approach"
"Liquor & Gaming NSW has a zero-tolerance approach to the publication of illegal gambling inducements," Ms Lin added. She pledged it would continue to proactively monitor gambling advertising to ensure all operators were compliant with the Betting and Racing Act.
A court may impose a maximum penalty of $110,000 per offence for a business and $11,000 for an individual who publishes a prohibited gambling ad. Each penalty notice carries an additional fine of $15,000.
Back to The Top