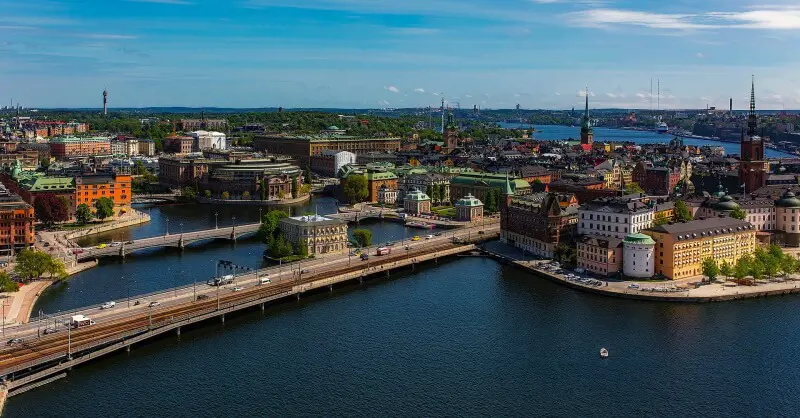 Sweden's gaming regulator Spelinspektionen has given its support to proposals to expand the scope of the country's Gambling Act, initially presented back in October.
The regulator said it was "generally positive" towards the changes proposed to the gaming act – set out in October – designed to give Spelinspektionen authority over all gambling available to Swedish players. This would see offshore operators who aren't specifically targeting the Swedish market fall under Spelinspektionen's jurisdiction.
As a result, businesses not targeting local customers – but not blocking them from playing – could face action.
It follows the Netherlands' minister for consumer protection, Sander Dekker, announcing a similar change just before the country's online gambling market opened. This resulted in a number of operators such as Entain, Kindred, 888, Betsson, LeoVegas and Casumo all blocking Dutch customers.
The regulator said this could provide clarity, as it would no longer have to determine whether operators target Sweden.
"Spelinspektionen is generally positive to the proposal for an amendment to the Gaming Act scope," it said. "A simplification and extension of the concept reduces the risk of different interpretations regarding which gaming companies can target the Swedish market.
"Spelinspektionen agrees with the investigation in those considerations made regarding the proposal."
While European Union (EU) operators, such as those regulated in Malta, are expected to comply with any proposed changes, the regulator predicts that companies based outside of the EU may be harder to reel in as they will be less likely to adapt their business practices in accordance with the changes to the gaming act.
Spelinspektionen did express its concerns regarding the covert supervision proposals suggested in the report, where it was proposed that the regulator buy online gaming services under a hidden identity.
The practicalities of such an action were questioned, such as employees having to input private data to register accounts, employment law considerations and issues surrounding payment of winnings.
The regulator added: "Carrying out hidden test purchases can have a negative impact on Spelinspektionen's opportunities to conduct supervision in this way. A bigger problem, however, is that the identity of individual employees is revealed, which means that the labour law aspects are still more troublesome.
"It should therefore be clarified that a notice of test purchase does not need to contain information about which gaming account has been used, or any other information which enables the trader to identify who made the purchase."
Spelinspektionen also acknowledged that greater emphasis will be placed on payment service providers, as a more complicated transaction process for unlicensed operators within and outside the EU will make it harder for said companies to operate within Sweden.
With regards to match fixing recommendations set out in the proposals, the regulator believes that the definition of match fixing should be clarified, as the current iteration doesn't clearly state what is meant by match fixing.
Ministry of Finance and Chamber of Commerce director general Gunnar Larsson presented the proposals, set out in a report commissioned by minister for social protection, Ardalan Shekarabi.
Earlier today (4 January), Shekarabi also announced that a consultation had been launched on a new, lower deposit cap for online casino in Sweden. This would be set at SEK4,000 (£325.6/€389.2/$439.2) a month.
Back to The Top