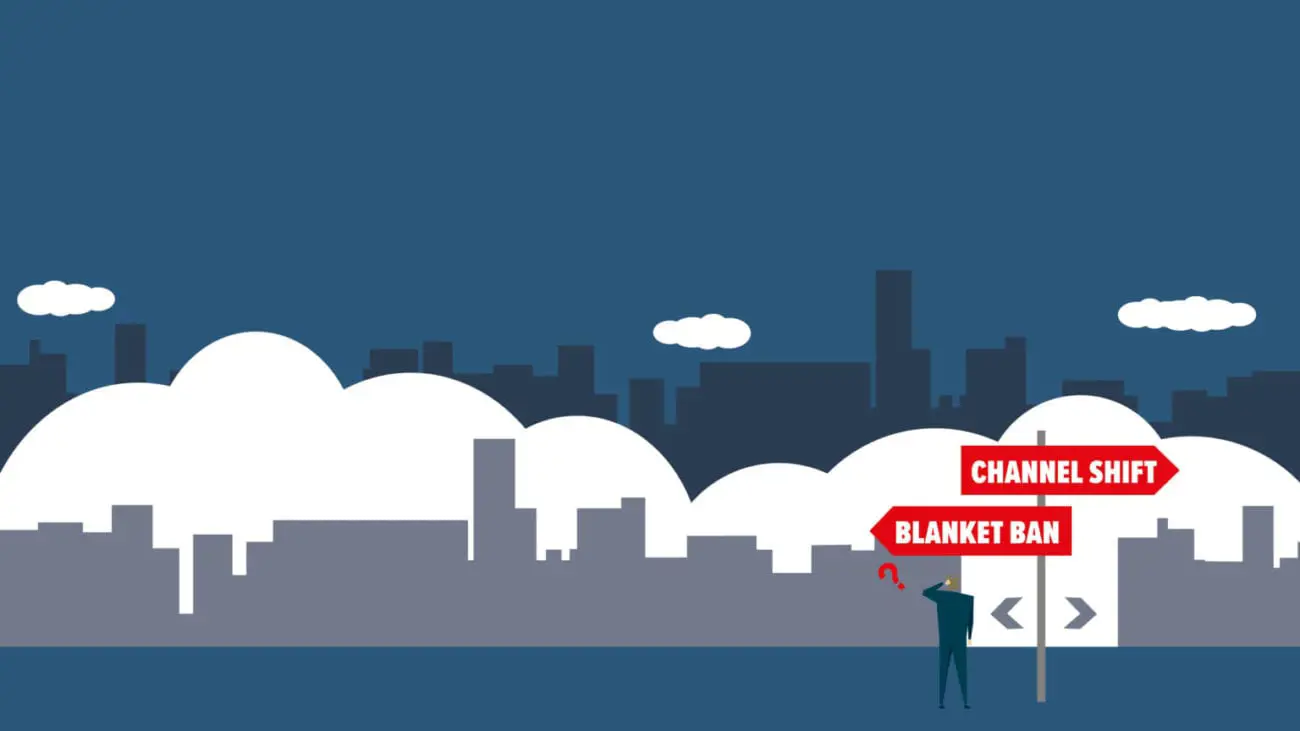 Under pressure from regulators across Europe, the gambling sector is having to alter and adjust its marketing efforts to confront a new reality. By SCOTT LONGLEY
he Italian ad ban introduced last year caused a rethink in many boardrooms. "For us, it was a shock," says Christoph Winterling, commercial and marketing director at Serie A's FC Bologna.
"At the time Serie A was losing money because we would be losing clients for LED hoardings so we had to be creative and look for opportunities where we could still offer betting brands the opportunity to take advantage of our global visibility but excluding the visibility in Italy."
The ad ban in Italy has led to "virtual advertising" packages which utilise LED technology and on-screen overlays 'positioned' behind the goals to offer Asian betting partners the opportunity to be seen on pitchside hoardings on regional broadcasts. It is an example of how the gambling sector and its partners are negotiating the new regulatory landscape surrounding gambling in Europe, one that is being changed further by the response of gambling authorities to the ongoing pandemic.
In key territories such as Italy (where the ad bans predate the pandemic) and Spain, measures have already been introduced that severely limit or ban direct advertising and impose further restrictions on all forms of marketing.
In the UK, meanwhile, where there is already a voluntary whistle-to-whistle ban in place, the anti-gambling lobby has put forward suggestions that would lead to a complete ban on TV gambling ads and sports sponsorship.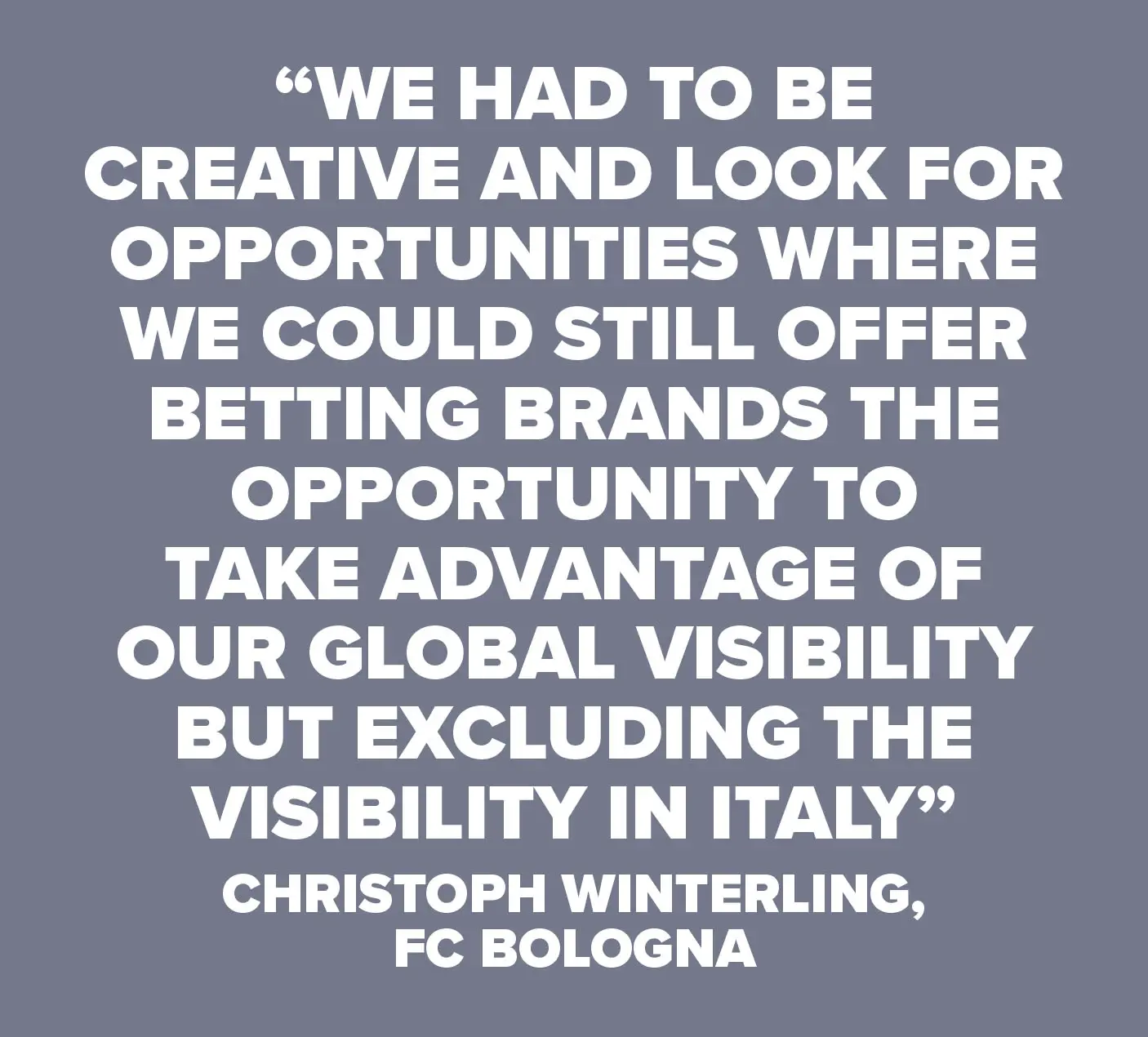 Meanwhile, as was detailed in a recent blog from the analysts at Regulus Partners, the measures undertaken by countries such as Sweden, Belgium and Spain (again) to establish deposit and bonus limits will also act as a brake on marketing efforts.
"Setting mandatory deposit limits is not new but the policy has become more prevalent as a temporary emergency measure during the pandemic," said the Regulus team.
"It is a new reality," says Florian Geheeb, global director for advertising sales at Sportradar. "But the operators have learnt to adjust, depending on the regulations."
SWITCHING CHANNELS
Changing focus from above-the-line advertising and marketing to other forms of digital marketing techniques is now the name of the game. In its recent half-year results, affiliate marketing firm XLMedia noted that technology has been identified as a prime area where the company can leverage its heritage to better direct the audience.
"We need to be using as much of our proprietary data as possible, using the new-found techniques around data science to deliver personalisation and improved recommendations," CEO Stuart Simms told investors on the earnings call.
This will help increase the productivity of the company's sites. "We need to truly segment the audience and understand the behaviours, particularly around maximising tail revenues which previously we haven't paid enough attention to," Simms added.
This is, of course, the world of ad-tech and programmatic advertising, an area which some say the gambling sector has yet to fully explore.
"There is enough technology out there," says Geheeb. "Marketing will always be about creative messaging but who and when you target should be a decision based on facts and, therefore, data."
Advertising technology has developed significantly in the past 10 years and for those following the ups and downs in this area, it has been a bumpy ride.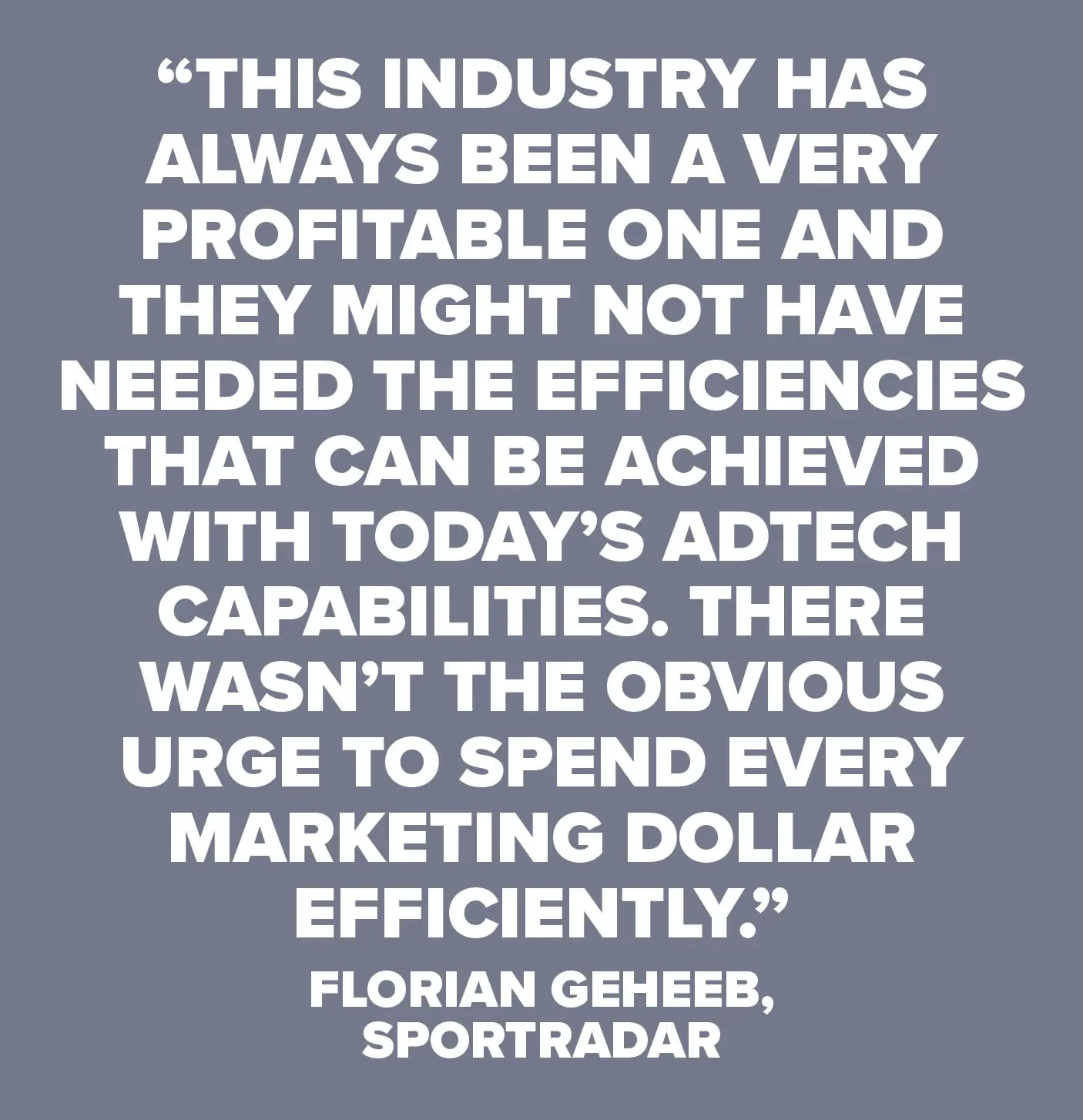 But it has now developed a degree of maturity in how it targets players. This comes at a crucial time for the gambling sector which, as Geheeb suggests, had enjoyed relatively lower customer acquisition costs even just a few years ago than it does now.
"This industry has always been a very profitable one and they might not have needed the efficiencies that can be achieved with today's ad-tech capabilities," he adds. "There wasn't the obvious urge to spend every marketing dollar efficiently."
But with tighter regulation – and the taxation that comes with it – the dynamic has changed. "All of these facets have changed and generated a shift," says Geheeb.
TRACK BACK
The data to hand within the gambling consumer ecosystem, whether with operators or affiliates, is a "rich pot of gold" as Simms at XLMedia put it and one that offers a better understanding of player behaviours.
For XLMedia, it means the inventory of sites will become "more dynamic by nature as it drives more personalised consumer journeys."
For Geheeb, the greater understanding of player bases will lead to a greater focus on player retention. "You know your own customer the best," he points out. "If you leverage the information you already have there is a high chance you can constantly engage with them and increase their lifetime value to you."
The added benefit of this approach is that you can more clearly avoid targeting vulnerable groups. "Ad-tech allows you to focus on specific elements of the audience," he says.
Such efforts can only help in the effort to answer both the fears of the regulators and the concerns of consumers for whom the abundance of gambling advertising was perhaps doing more harm than good.
As was made plain by Winterling from FC Bologna, blanket bans truly are a blunt instrument that ends up hurting sport at the same time as restricting gambling operators. The hope is that by being smart the sector can both thrive within the new strictures and avoid any further action.

has been a journalist since the early 2000s, covering personal finance, sport and gambling. He has worked for a number of publications including Investment Week, Bloomberg Money, Football First, eGaming Review and Gambling Compliance. Scott now runs his own editorial consultancy, Clear Concise Media, and writes for a number of online and print titles.
Back to The Top