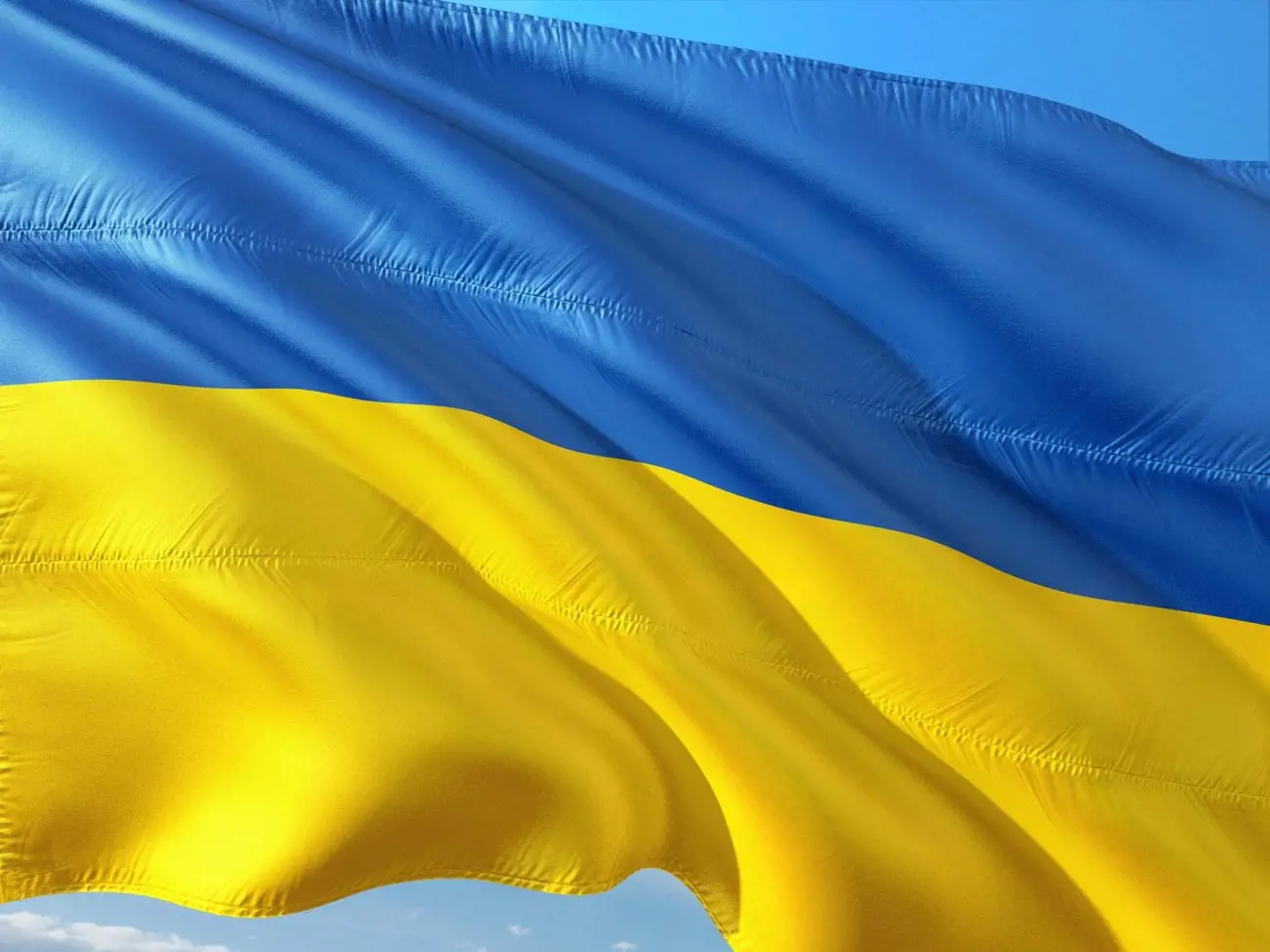 Ukraine is home to a wide range of gambling operators and suppliers. With the country at war, there has been a huge effort to move staff to safer locations. But the problems don't end there. These companies are faced with the enormous challenge of maintaining operations to ensure their employees have a salary – and a job once the conflict ends.
"That we are in such a situation in this day and age is utter madness," says David Natroshvili, managing partner of casino games developer Spribe.
Natroshvili, from Georgia, considers Ukraine his second home, having lived and worked in the capital Kyiv for a number of years. "A city I love, and the remarkable people in it, is now under constant attack and with people's lives very much in danger," he says. "This includes the lives of many friends and of course the Spribe team."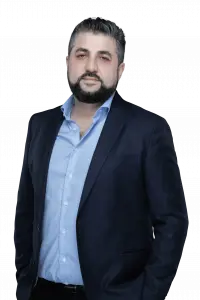 Spribe is just one of the companies affected by the conflict. Natroshvili says it set up its office in Ukraine to tap into the country's "incredible talent".
Companies across the gaming industry have established offices in the country, for one simple reason according to Evoplay chief commercial officer Vladimir Malakchi: "Ukrainians are considered to be among the most skilled developers in the world."
The country's IT sector was booming before the war. In 2020, IT exports grew by 20.4% year-on-year according to the National Bank of Ukraine, pushing its total beyond $5bn for the first time. The bank estimates that IT accounts for 8.3% of the country's total exports, rising from just 1.6% in 2013.
That year also heralded a new dawn for the gambling industry with Verkhovna Rada, the country's legislature, legalising gambling, which had been outlawed in 2009 after nine people were killed when a fire broke out in a slot parlour in Dnipro.
The legislation contained a tenet stating gambling businesses "must not be controlled by residents of an occupying state and/or the aggressor state in relation to Ukraine", which industry sources confirmed was a direct reference to Russia.
When Russia attacked Ukraine on 24 February, Parimatch and Cosmolot operator Spaceiks had already secured licences. Industry giants including Entain, through its acquisition of Enlabs, were also positioning themselves for entry.
Parimatch is one of the country's local brands, founded in 1994 and with more than 2,000 employees based in Kyiv. It is arguably Ukraine's highest-profile gambling business, which through a franchising model overseen by parent company, Parimatch Tech has expanded into multiple markets.
More locally, it is a high-profile supporter of Ukrainian sport, with a sponsorship portfolio including football clubs, the Basketball Federation of Ukraine and the Ukrainian Hockey League.
BetGames, a live casino supplier, was one of the early movers following legalisation, working with multiple B2C operators across the country. "The company had goals to obtain a B2B licence and expanding its presence in a vibrant and emerging region," says head of marketing Yanina Kaplya.
"Ukraine has great potential as an upcoming market and despite what is currently occurring, could still have. We have considered several opportunities which will allow BetGames to enhance its offering across a variety of verticals."
However, the Ukrainian market's growth was brought to a halt by the rumble of tanks across its border.
Outbreak of war
On 24 February, the immediate concern for all companies was their staff.
Malakchi estimates that around 95% of Evoplay's employees are Ukrainian nationals, with the majority situated in Kyiv before the Russian invasion. On its development team, some 68% are male. Those aged between 18 and 60 are banned from leaving the country.
He says 15% of staff have been moved out of the country since the war started, either to Evoplay's head office in Cyprus or different locations in Europe. "Some of them are in Poland, others in the Czech Republic, Germany and other countries," Malakchi says.
"This was key for us to arrange as the most important part of a business is its people, with partners and investors fitting in further down the order."
Kaplya echoes this, describing BetGames' team as its greatest asset. The supplier has even formed a group for long-serving employees, BetFamilia. This makes the situation especially shocking, she says.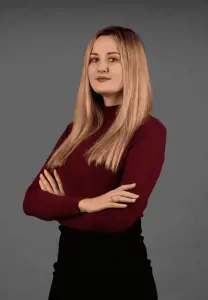 "We have colleagues who have been directly affected by the invasion, including myself, and those whose families and friends are located in Ukraine," Kaplya says. "Being a witness to these tragic events, I am deeply shocked and devastated, especially since I believe in the supremacy of reason and diplomacy over the use of force and weapons. I have zero tolerance for a physical invasion and the harmful actions that go with this."
Many have relocated staff to the west of the country alongside Evoplay. Playson, for one, has moved employees and their families to western Ukraine, with the option of relocating to other countries if they are willing or able.
"In addition, we provided relocation support for those people who were willing to continue working from other countries," Ivshin continues. "Critical functions are backed by the support of third-party agencies, which allowed our Ukrainian staff to focus on relocating and helping their families."
Parimatch, meanwhile, set up volunteer channels for employees to ask for help with medicine, help to evacuate from dangerous areas, request humanitarian aid, legal assistance and financial help.
"We compensated for the costs of logistics and accommodation, and made it possible to work comfortably in our local offices in Europe," Liashko says. "As for relocation, now we are accommodating a new Parimatch Tech hub in the Czech Republic. And our HQ office in Cyprus continues to function."
For Beter chief executive Gal Ehrlich, the war was a "spectre on the horizon" for a number of months beforehand. As a result, the company had started to prepare for what was then a worst-case scenario at least two months before the conflict began.
"There were plenty of conflicting messages between the Ukrainian and Western media at the time, and as the saying goes, pray for peace, and prepare for war," he says. "We understood the need for a contingency plan and assumed events would result in the worst. Even if we didn't require it, it was after all the point of insurance."
Erhlich says the safety of its team, mostly working from Kyiv, was "first on the list". "Many of them were living and working in Kyiv and had to evacuate," he says.
Keeping the lights on
In spite of companies having to scale down content production from Ukraine, there has been no talk of laying off employees, even after cutting ties – and revenue streams – with partners from Russia and Belarus.
"While we've had to scale down our content production coming out of Ukraine, we called our management team to make every effort to keep the employees with us. Those who were unable to work we offered financial support, as well those, who were full-time we paid additional bonus, as it's essential for us to be there for our people and show that we're in it together," Ehrlich says.
Ivshin adds that Playson has taken a similar approach. "[We] have made clear that all positions are guaranteed and that salaries will be paid whether the team can work or not. We have also given them a bonus to provide additional financial support."
Natroshvili says that Spribe's Ukrainian team has even asked to continue working from safe places within the country. This, he adds, is on a voluntary basis. "Their own safety must come before anything else."
"Right now, the entire Ukrainian team is operational and that is a testament to their spirit and determination, something that we should all admire and celebrate," he adds.
Parimatch Tech has taken a number of steps in the wake of the Russian invasion. It once had a franchise partner in Russia, which has been completely "unplugged" from its network in the wake of the attack.
The wider business, Liashko continues, has now moved into "energy-saving" mode during the war, and paused global expansion plans. "[In our management team], we switched from two co-CEOs to one CEO and two deputies," he explains. "So [our] former co-CEO Roman Syrotian focuses his expertise on supervisory board activities now."
This restructuring will help Parimatch Tech ensure cross-functional collaboration within the company and increase the speed of decision-making, he adds.
Malakchi says that in spite of the war, his team can adapt to anything. Having weathered Covid-19, it has successfully mitigated the first month of the war. Its Cyprus team's main goal is to keep the business running as before, and not to allow the circumstances to impact its goals and targets for 2022. By doing so, it can support its employees in Ukraine.
"[War] isn't just about the conflict, it's also about the economic impact," he explains. "If you transfer people to another location, you have to be able to support them, giving them additional help to find housing, as well as renting office spaces.
"So I'm grateful for the team members that have continued to work as much as they can to help stabilise the business, in spite of everything that is happening. This isn't due to us asking them to do it, rather because they know what is needed to support the company, as well as their colleagues who continue to defend the country."
Liashko agrees, saying Parimatch Tech's employees the importance of being productive and continuing to work.
"Everyone in Parimatch Tech is focused on their job, everyone is paying taxes to keep the economy alive, and we are all waiting for our victory. While Ukrainian defenders are protecting our freedom, we are sustaining Ukrainian economy."
Ehrlich says Beter's pre-war planning has allowed it to adapt and upgrade. "We've already expanded in neighbouring European countries such as Slovakia and Moldova as well as overhauling our live studios in the Czech Republic and Serbia, which means our partners are going to have a serious reboot of our content on offer within a few weeks.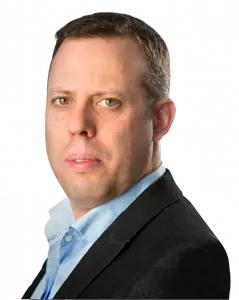 "As well as this, our cloud-based network has ensured that we've been able to be incredibly robust in rerouting our service and remain unaffected by any closure of Ukrainian IT infrastructure."
For Kaplya and BetGames, the focus is on supporting the B2C partners as much as it can. "In these turbulent times we are focusing our attention on supporting those who are suffering as a result of the invasion.
"Business is built by people and for people, so for us it is important to confirm that our company and its employees are functioning as normal. Once that is done, we can redirect our attention towards growing our business in Ukraine."
Personal toll
BetGames has set up a €25,000 fund to support colleagues in need and charitable organisations in Ukraine. It is also offering compassionate leave as well as mental health and legal support for everyone in the business. Its employees, meanwhile, are volunteering with charities and looking to support refugees with supplies and places to live.
Ivshin says the situation has "touched the hearts" of every employee at Playson. "We are sure that our people from Ukraine feel the care and support of their colleagues from all our locations, as well as the wider industry. We stand united and support each other."
But the war has weighed heavily on companies and their executives. Erhlich sees it as "nothing less than a catastrophe", with peaceful lives turned into "an unimaginable nightmare" in an instant.
"It is something that we, in 2022, can't comprehend and never expect to be a part of," he says. "Not to mention the emotional aspect of this unprecedented situation, the uncertainty and fear of adopting to the new reality, and not to mention of what's to come, of the aftermath of this brutal injustice."
Parimatch Tech has refocused its charitable arm, which previously focused on educational and sporting projects for children, on the war effort. Its employees in Kyiv are also volunteering, whether that's patrolling the streets, shuttling medicine or food between cities and helping with evacuation efforts. "Just donating to the Armed Forces or charity became a part of our lives," Liaskho says.
He admits that he will never get used to hearing bombs falling in the background of Zoom calls with his team. A lot of employees have left their homes, either moving to other European countries, or to relatively safer areas of the country. "But if you look at the maps missile strikes, you will see no safe area in Ukraine."
Malakchi has been able to move some of his relatives out of the country, though other close family members have stayed behind. But he says he will only be able to process what has happened when the war ends.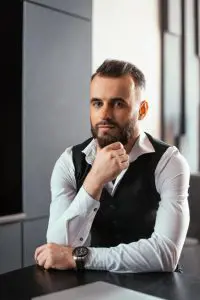 "Leaders in such challenging situations need to keep a straight head for the good of their company and must maintain clear, healthy thought processes in order to respond to all emergency situations most effectively," he says. "A leader has to be psychologically stable, and strong enough to keep emotions under control."
While Malakchi admits the situation is taking a huge personal toll, he's remaining steadfast. "I am responsible for a lot of people and for their families, and must therefore act with rationality and keep my emotions at bay," he says.
Industry support
And, Malakchi adds, he could not have expected such an outpouring of support from the industry. Having been in Cyprus for an audit on 23 February, he woke up the next day with his country at war, and the need to save his staff.
"A lot of our bank cards [were] blocked, so buying plane tickets was a challenge," he recalls. "When I wrote to several partners and friends in the industry, I was shocked how much support they gave us.
"I can really say the industry is doing a lot, and I'm very, very grateful for all the companies supporting us. I can't even name them all because there are so many, and because not a single company said they couldn't support us in one way or another, and I appreciate their generosity endlessly."
Kaplya says she has also been impressed by the level of support from the igaming industry, with donations and initiatives organised by companies around the world. "It is truly inspirational to see how everyone is focusing on supporting those in need, regardless of their nationality or any other difference."
She, along with Ivshvin and Natroshvili, agrees that people have to be the priority; anything that helps citizens forced to leave their homes and their jobs will be welcome. Companies could offer the displaced population jobs or educational courses to help them launch a new career.
"They should also help them to relocate and provide the support necessary as they transition to living in a new country," Natroshvili adds. "I know this is something the wider industry is very good at, but right now Ukrainian people really need as much assistance as possible and providing jobs and the option to relocate is a great way to contribute to the cause."
Liashko says that any help is gratefully received. "Ukraine needs any help you can offer, whether by donating money, peacefully protesting, or speaking to your representatives, customers, and friends about the war crimes of the Russian Federation against peaceful Ukrainian citizens."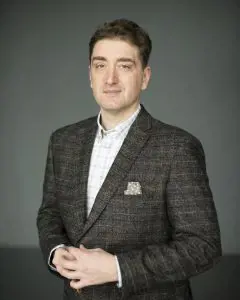 "I'm certain that people are tired of hearing about the war," he adds. "War not only destroys people's lives, it also deals significant pressure on mental health, even when you are safe.
"But we must continue to tell the whole world that war in Ukraine is a crime against humanity. Any donated dollar or reposted massage could help Ukraine to withstand against Russian military aggression."
And every business or individual that can, should donate to causes supporting the country and its people. (A list of recommended organisations follows this article).
But Malakchi adds that simple public displays of support are meaningful too. "Even posts on LinkedIn go a long way in providing support for our company, and Ukraine as a whole."
"This conflict is the worst thing to happen to me in my lifetime. It is an unimaginable situation. However, we will find ways to adapt, and we will continue to defend our country and its people.
"After this situation unfolds, we will return to business as usual and attempt to return to usual means of operations. Even though the conflict will affect us in some way, we will ultimately overcome them and get to where we deserve to be.
"I am Ukrainian and we have already proven to the world that we are strong, dedicated people that are unwilling to be defeated. Not now and not ever."
How you can help, as recommended by the companies featured in this piece:
Visit Ukraine's list of proposed donations
Back to The Top