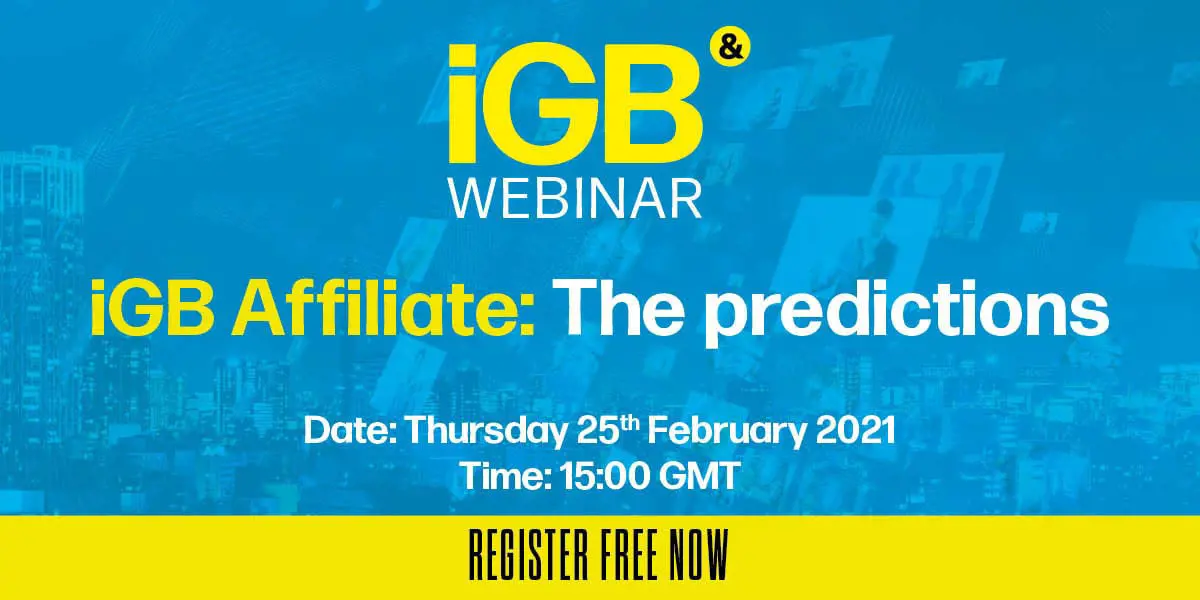 February 25 2021 @ 15:00 - February 25 2021 @ 16:00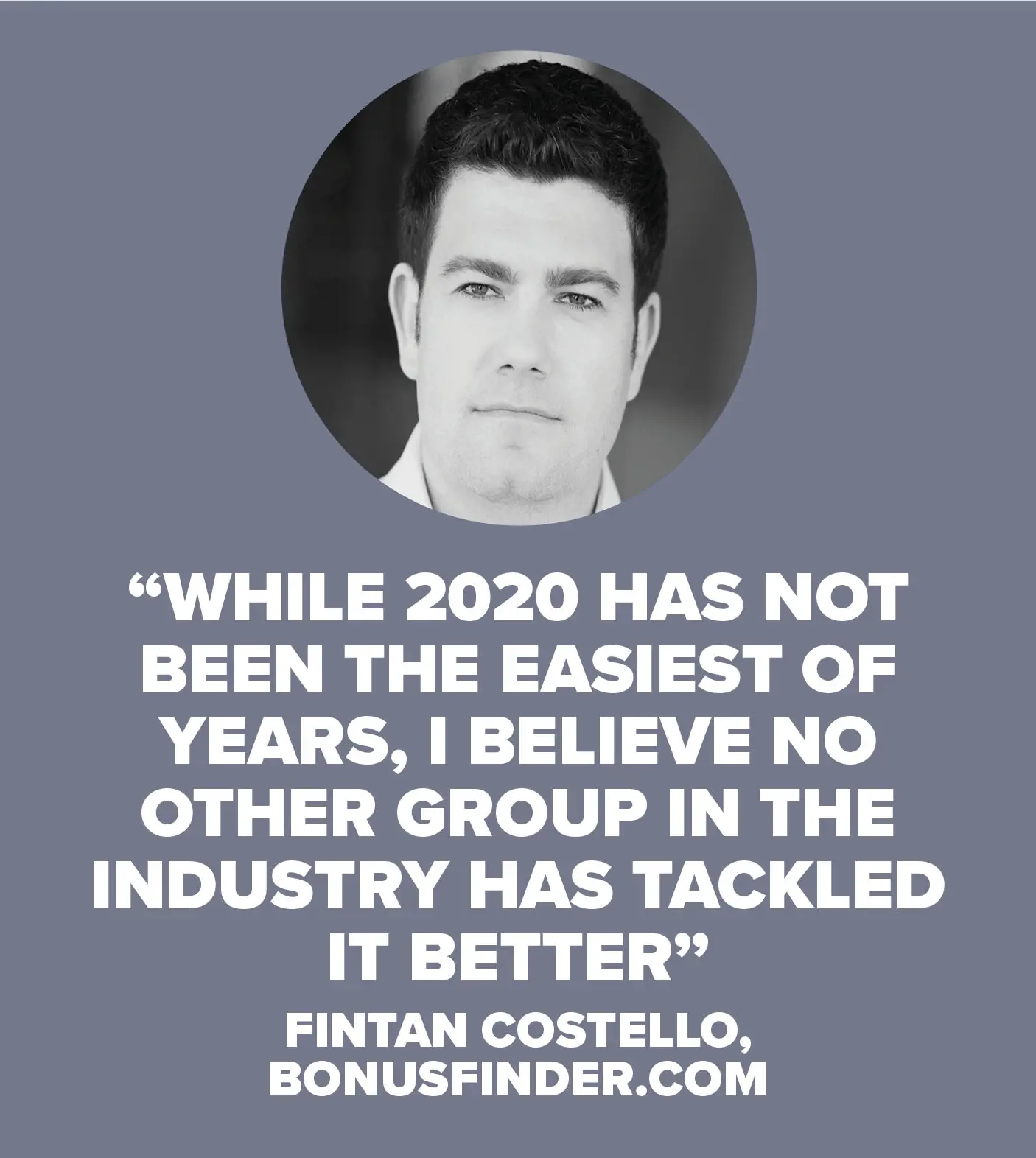 It's that time again! iGB Affiliate's appointed panel of industry experts don their shawls and dust down their crystal balls to prognosticate on how the year ahead will unfold for the igaming affiliate sector. Four brave souls will be joining iGB Affiliate's content team to consider the following:
How the transformational developments of the past year are set to shape 2021
The impact of the Covid-19 pandemic going forward
What tech or development will be a game-changer for the affiliate sector in the year ahead
What could disrupt the sector or slow progress
Speakers
Lee-Ann Johnstone, AffiliateINSIDER; Finan Costello, Bonusfinder.com; Brean Wilkinson, Rightlander; Martin Calvert, ICS-digital
Click here for more iGB Affiliate webinars.
The way we communicate and engage with customers was the most transformational aspect of the past year. Social selling and content marketing really helped brands stay visible and I think will remain a big part of future marketing strategy as we move forward. Businesses realised that 9-5 in an office doesn't have to be rigid for results to happen. I think a lot of businesses will keep the positive aspects of remote and flexible working in our industry vs. going back to traditional or old ways of corporate working.BREAN WILKINSON (BW):There were a number of strict compliance regulations imposed on operators during country lockdowns, especially in Europe. The aim by authorities was to curb problem gambling during a period when almost everybody was at home and many were not working. A number of operators departed the UK market in 2020, possibly due to increased regulations and the introduction of a credit card ban. The move to virtual conferences brought about by the pandemic created a whole new conference experience. There were a vast array of options to choose from, with igaming conferences seemingly popping up all over the place. However, the downside to virtual conferences was the loss of face-to-face contact.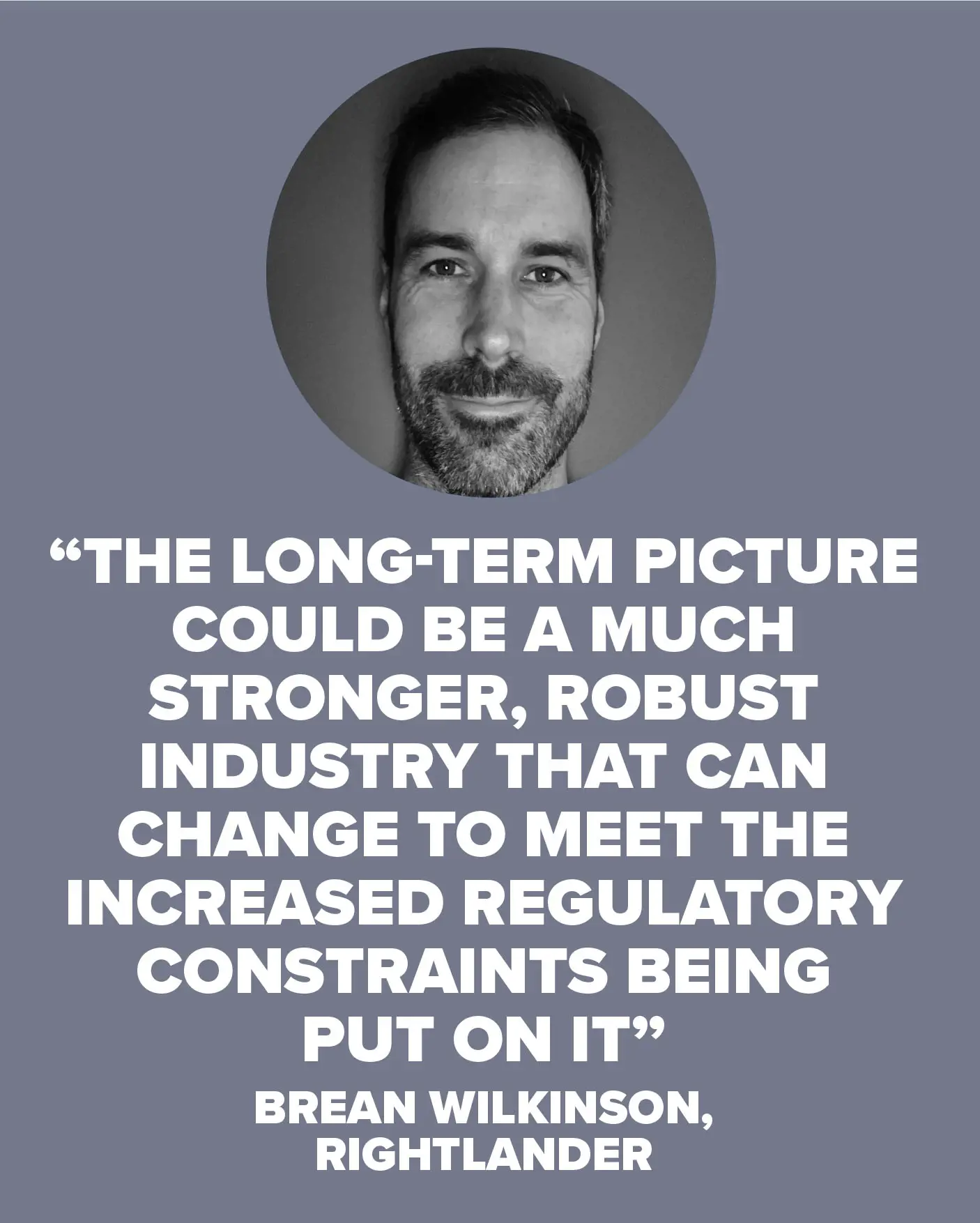 As for the lasting effects of the pandemic, the combination of increased regulatory scrutiny and the uncertainty [of the pandemic] has created some casualties, with several smaller operators retreating to grey markets to survive. However, some operators have thrived in the pandemic, posting record profits and increased activity on their platforms. For affiliates the story has been very similar, with many tier-one affiliates adding to their portfolio with smaller purchases. Many smaller affiliates have either left the sector or moved into grey markets where there is less regulation to worry about.    For a few years there will undoubtedly be repercussions from these changes and many affiliates and smaller operators will likely lose their livelihoods. In contrast, though, the long-term picture could be a much stronger, robust industry that can change to meet the increased regulatory constraints being put on it.MARTIN CALVERT (MC):I think there are two transformational trends that will shape the affiliate sector even more than Covid-19: regulatory developments and the opening of new markets. Throughout 2020 there were more signs of US market potential, Latin America and, of course, movements in Germany, Ukraine and others further afield. For affiliates the scope to explore new markets will be transformational for the brands that have the ambition and resources to compete effectively, while those that don't may find themselves squeezed within ever more competitive markets like the UK. Related to this, there's been increasing discussion of how regulation might impact affiliates even more directly if more countries seek to have affiliates adopt a shared set of standards. While many say this might clamp down on innovation and limit growth, increasing numbers of affiliates seem to be welcoming this potential trend as it provides a fairer playing field, greater trust from players and less friction with operator partners. We'll have to wait and see if this talking point of 2020 evolves into something more substantial in 2021.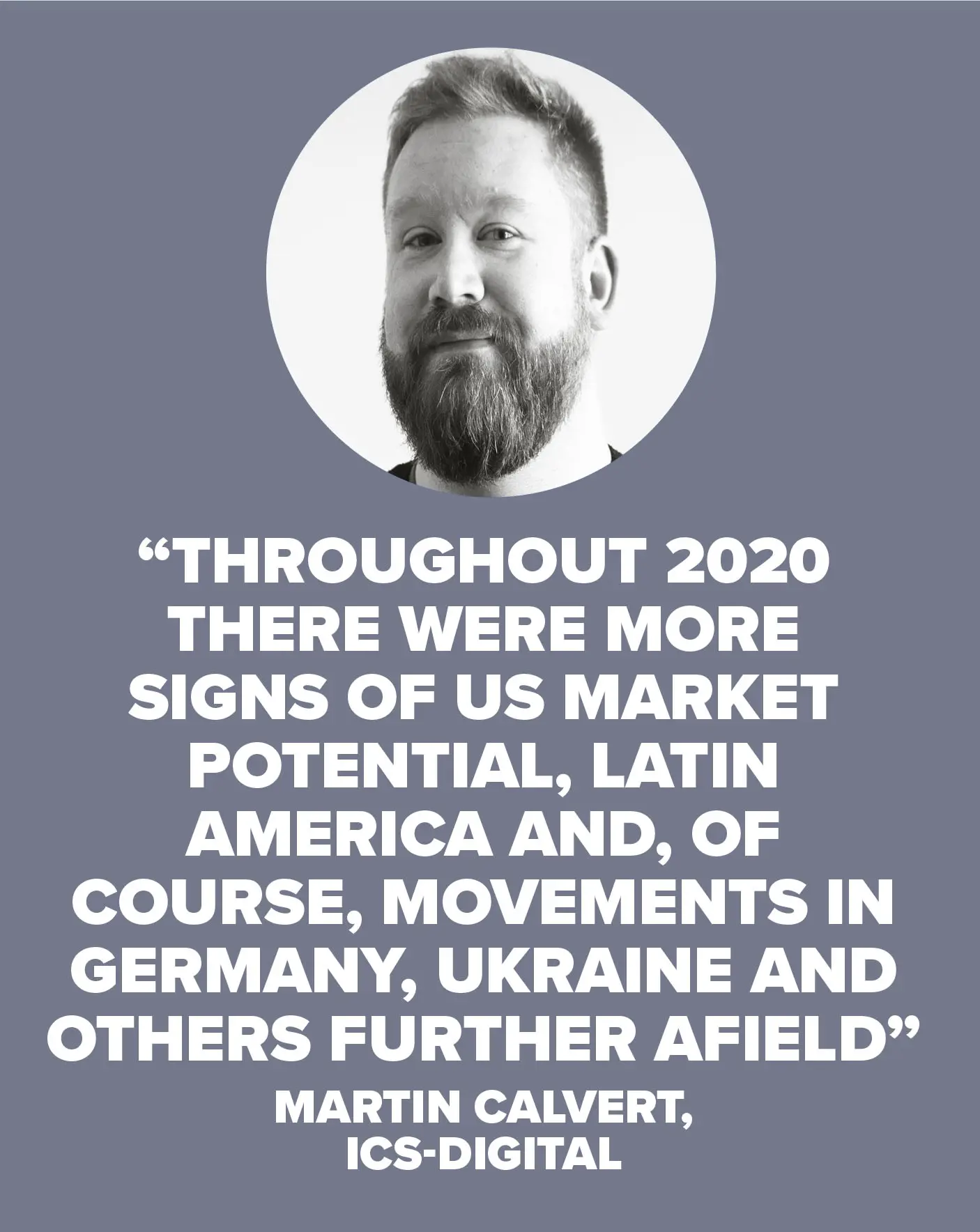 In terms of the lasting effect of Covid-19 for affiliates, I think there may be a few areas of impact. Many smaller affiliates are used to working remotely, using all the platforms that have defined 2020 communications and so might have been well-prepared for this aspect of the pandemic, but anything that impacts operators has the potential to impact affiliates. In this case, a year of limited sport, team disruptions and the lack of in-person industry events has been a blow for most operators, with implications for affiliates. I'd be willing to predict that the affiliates who have gone the extra mile to make life easier for their operator partners will benefit from greater respect and support in 2021. That's my hope, at the very least!
What do you feel is going to be a 'game-changer' for the affiliate sector in the coming year?
FC:Affiliate licensing has to be top of every affiliate's "things to worry about". Regulators are in an arms race to out-do each other with regulation. We have a disaster in Sweden, where our research has shown that roughly 40% of the market is now offshore, which translates to lost tax revenue equivalent to 1,000 Swedish ICU Nurses. Looking to Germany, we have another utter mess in the making, Netherlands still hasn't gone live with licensing (I've lost count how many years that is) and we also have a contentious gambling review about to take place in the UK.LJ:Influencer marketing and video streaming is going to be a game-changer for the way brands engage and promote to customers. We've steadily seen the rise of casino streaming and how these sites are actively engaging and remodelling the way they run player promotions with big brands. From first-look games releases to live tournaments and prize draws, the way we promote and engage customers cross-platform is changing and brands will need to seek out more niche communities to build growth. SEO and PPC affiliate sites no longer dominate the acquisition space, and we'll see a different culture of brand recognition and entertainment being placed first as brands look to change the way they market themselves in future.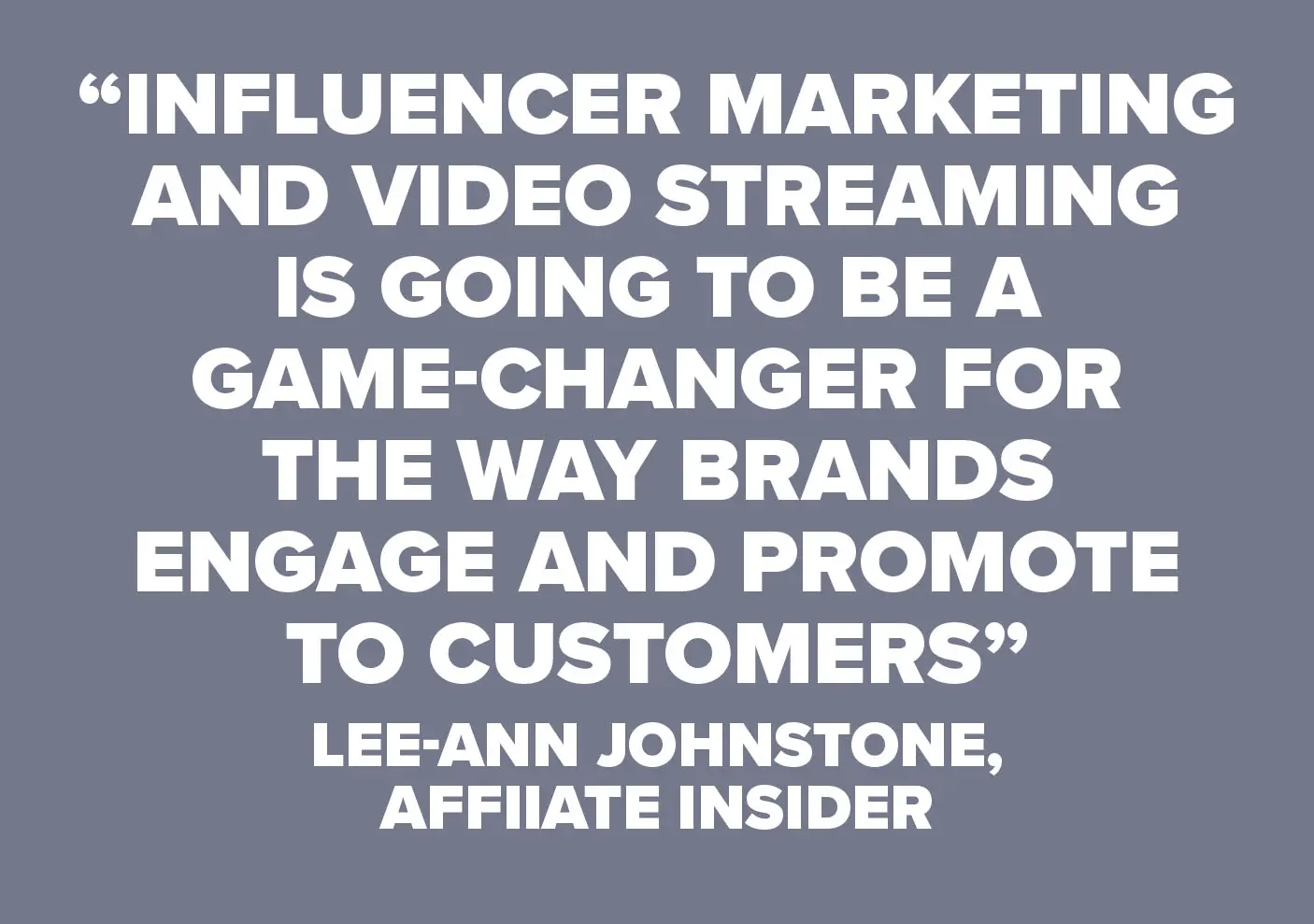 BW:Big things are happening in the US right now, with the opening up of online sports betting in particular. With more and more affiliates getting licensed to promote sports betting in US states, this looks to be a positive growth area. We wait to see if Germany introduces online gambling regulation in 2021, which could see a great deal of new opportunities in this vibrant market. We have seen some of this already in 2020, but expect more affiliates to consider marketing in grey markets outside their normal scope. Increased regulation is the primary driver of this activity, with plenty of room for growth.MC:While 2020 had a certain amount of SEO turbulence, most recently with the December Broad Core Update, it's likely that 2021 will have even more challenges – but also opportunities. At ICS-digital we expect more of these Google updates as well as the impact of Google's focus on 'Core Web Vitals', which was announced last year to allow firms to prepare for 2021. All of this amounts to Google getting increasingly serious about assessing the quality of sites across multiple criteria, particularly in industries related to money. Of course, that includes igaming.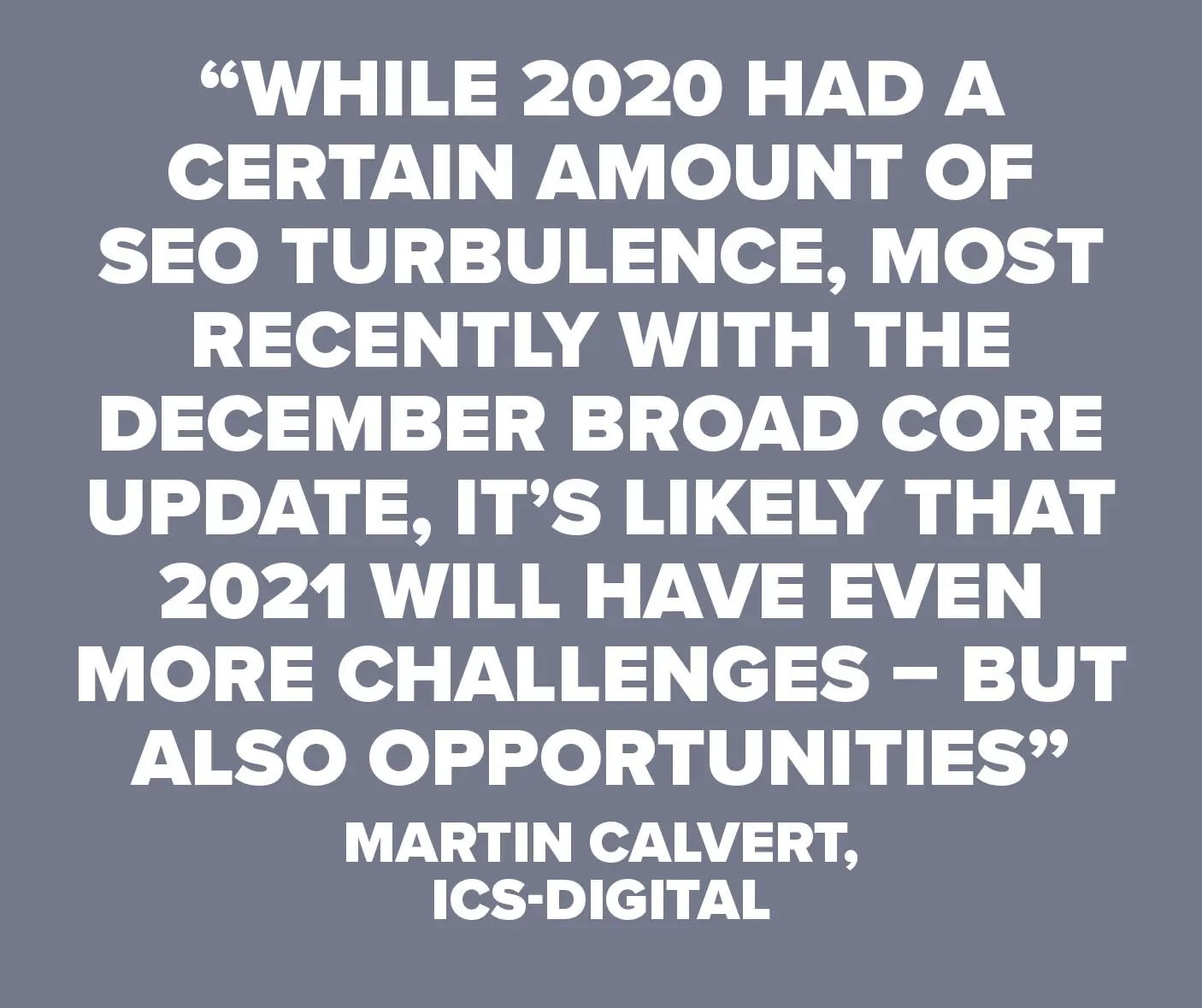 On the other hand, what do you feel could disrupt the sector or slow progress?
FC:Consolidation is not a new topic in the industry, and there has definitely been a big increase in buyers in the last 12 months. From an affiliate perspective, this time round I expect consolidation among the listed affiliates or outright acquisitions by operators. Both groups you could argue have become addicted to buying growth and need a story for the market. The disruption will come from the medium-sized affiliates that can move quickly and grab market share without the overhead and bureaucracy of a quarterly report, while having enough scale to navigate a multi-jurisdiction licensing regime easily.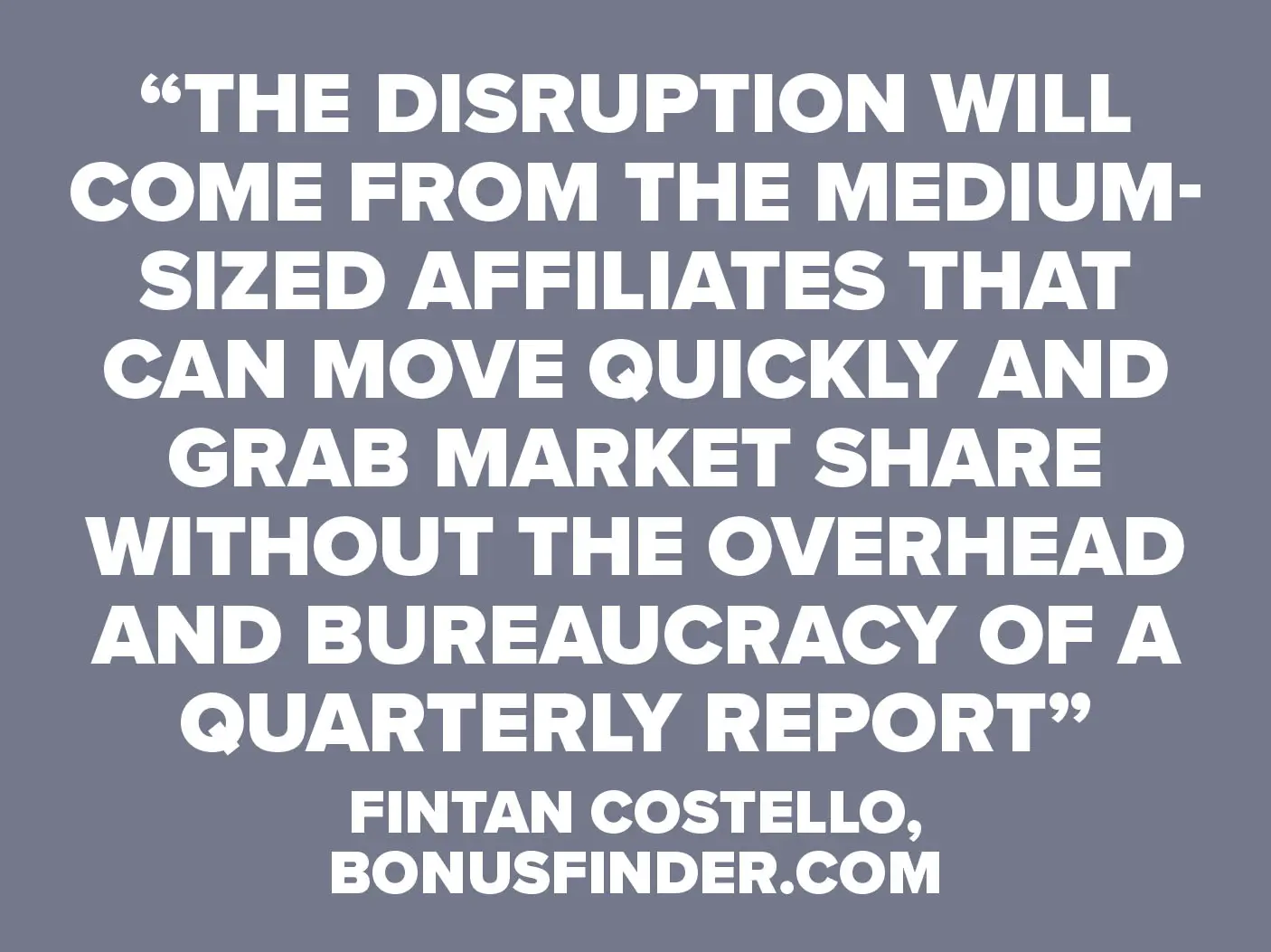 LJ:I am a big believer that blockchain and decentralisation will simplify the way the affiliate sector operates in future. We are reliant on old technologies and antiquated value transfer models, which blockchain can ultimately fast track. The problem is the rest of the ecosystem is delaying that evolution and it will take time for everyone to move forward to new technology stacks that are more efficient and provide real-time data for business intelligence and marketing decisions to be made operationally. I think new markets, new verticals and geographic expansion will still be slow in some markets as infrastructure differs place to place. I think 2021 will be a year of disruption in the affiliate ecosystem, with technology leading the way for positive change in the way the affiliate-operator relationship exists and where it can be optimised in future.BW:Ever-tightening regulatory restrictions in key markets, such as the UK, Sweden and Spain, will certainly disrupt the online gambling sector and potentially slow progress. It feels like there is some way to go still as we await even more regulation to be introduced into these markets and many others in 2021. Affiliates will have to decide whether they want to invest their time and energy into these markets while so much change is in progress. The alternative is to look further afield in markets they haven't considered before.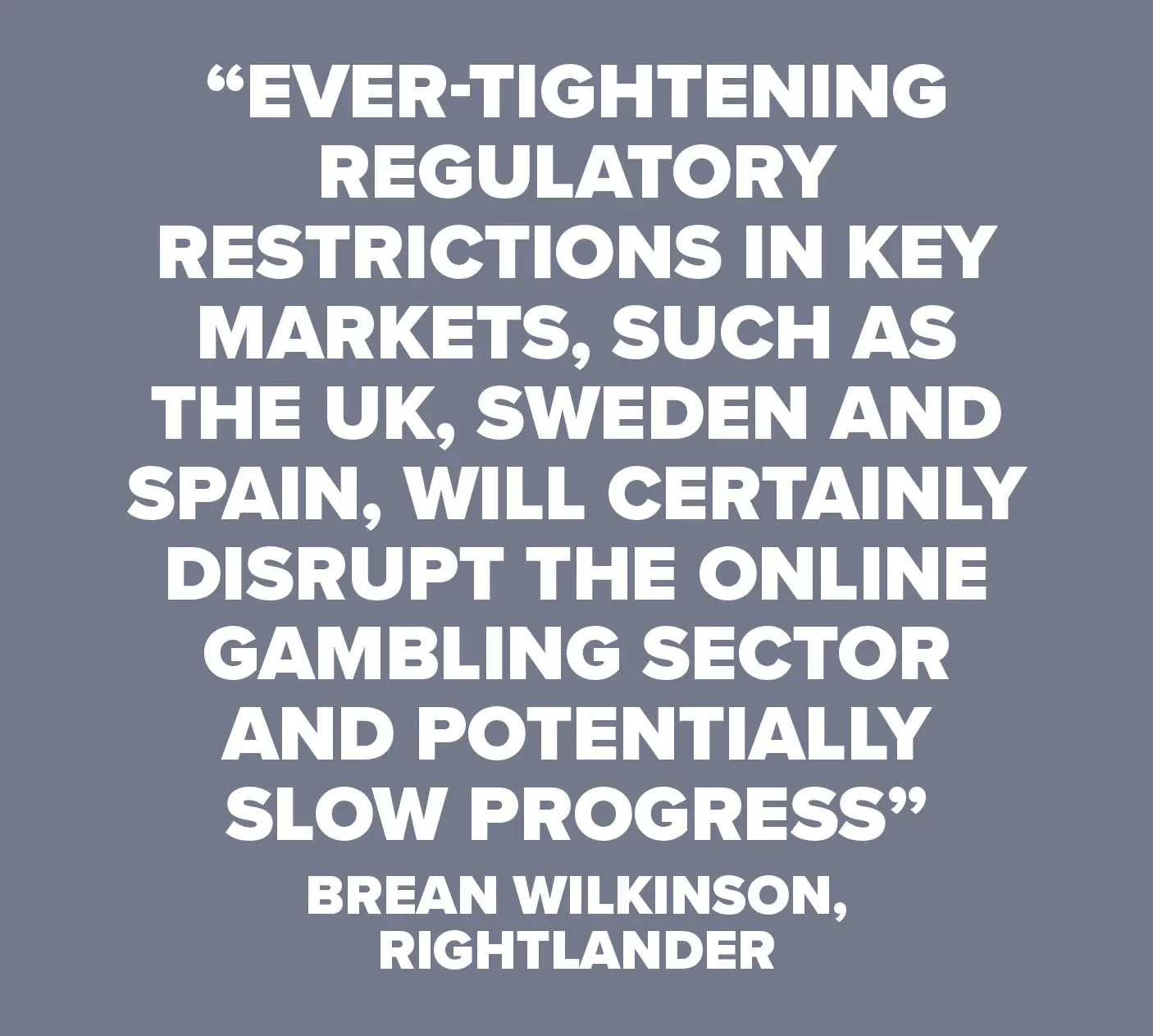 MC:The continued challenge of Google's site quality drive is something that will be a game-changer for some affiliates that step up to reap the rewards, but for those without the agility to adapt (particularly those that can adapt faster than slower operator partners) these SEO developments could be a game-changer in a much more negative sense. It's a fascinating feature of igaming – and SEO – that with every potential hurdle, challenge or barrier there are real opportunities and scope to advance and the ICS team is looking forward to 2021 with that in mind!
Back to The Top