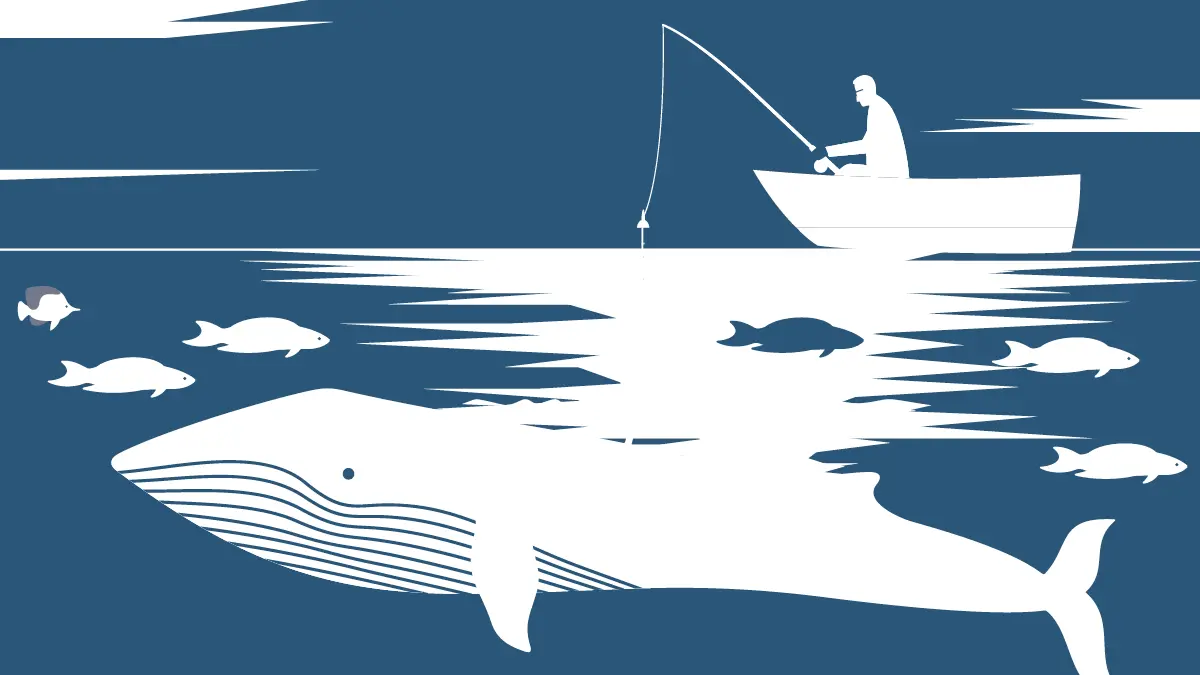 The industry's obsession with new players makes sense at face value but not when value is judged, argues Phil Blackwell, which is why his affiliate business is abandoning CPAs in favour of a new commission structure.
In fiction, a MacGuffin is an object or event that's necessary to the plot and motivation of characters, but insignificant, unimportant or irrelevant in itself.
See: the glowing briefcase in Pulp Fiction or Ryan in Saving Private Ryan.
A MacGuffin can be the cause of much frustration, excitement and stress for our heroes but, as Alfred Hitchcock once said, "Another object would work just as well if the characters treated it with the same importance." New players are the gambling industry's MacGuffin. New players (FTDs/NDCs), are what every deal struck at every conference is based on. They're what every affiliate manager of every casino in every country strives for.
The never-ending quest for new players is what drives casino CPAs into the hundreds of pounds. New players are the default, unquestioned metric upon which affiliates should be paid. Until now.
Why new is old news
New players are unknown, unproven and untested. As a casino, you're yet to earn their trust, loyalty or prolonged attention.Instead you've hooked them in with a declaration of free spins generating about as much connection as a match on Tinder.
Most of these new players will accept your welcome offer in the same way a uninterested date accepts a free meal.
They'll deposit the minimum, log in only once and leave your site never to be seen again. And what's worse, they'll do it again next week with somebody else. All that for just £250. The expression "plenty of fish in the sea" falls apart when a goldfish costs as much as a whale.
Whisper it: Value is more important than volume
Let's play a game of would you rather.
Would you rather have 100 players who deposit £10 each, or 10 players who deposit £100? Would you rather have 10 players who deposit once, or one player who deposits 10 times? Would you rather pay the same CPA for every player, or pay less overall when your site performs well?
Just like any CPA deal, the industry's obsession with new players makes sense at face value but not when value is judged.
New players are a vanity metric of growth, not a standalone indicator of performance. They're the cause of huge expense for operators and huge headaches for affiliates, with each side having mismatched objectives and misaligned interests.
The limitations of regulated markets are making it increasingly difficult for casinos to expand their player base while making a profit. They're also making it harder for affiliates to keep deals live and CPAs high.
The introduction of global self-exclusion schemes such as GamStop, as well as various affordability and AML checks, work together to shorten the lifecycle of the average player and reduce the amount they can deposit.
This makes the barrier for entry even higher for new brands and forces many mid-sized casinos out of regulated markets, leaving only the biggest and most established companies behind. Saturation is a real issue for affiliates and in direct conflict with the standard new player-based CPA model.
A reluctance to pay for the reactivation of existing players or duplicate players from another site in a network, reduces the number of new players an affiliate can reach. The fact is that a new player focus doesn't work for operators looking for value and it doesn't work for affiliates looking for volume.
So, what's the alternative? Cost per click. I never said it was groundbreaking. The currency of an affiliate is clicks, yet we charge based on players. We accept that our currency is worth less for some brands than it is for others.
A high-converting casino with a good CPA could quite easily return an earning per click (EPC) up to 10 times higher than another. It's like going to Scotland and your English £5 note being worth just 50p.
There is no reason to let operators dictate what our clicks are worth. Casinos are the customers of affiliates and we're letting the customer choose the price.
We're letting the customer pay (or contest) the bill according to their own receipt and after our service has been delivered. We're letting the customer decide whether an agreement should be honoured despite all conditions being met. The gambling affiliate industry is operating a giant honesty box and guess what? Not everyone is honest.
Chasing payments, even when it leads nowhere
Operators put themselves on a pedestal when it comes to working with affiliates. Perhaps it's the fact they're the ones with the gambling licences or the fact that they're the ultimate destination for players.
Perhaps it's the assumption that affiliates owe them traffic and that it's their place to define the rules because it's their budget that's being spent, or their reputation at risk.
But, the last time I checked, it wasn't affiliates being fined £9.4m for social responsibility and money laundering failures. It wasn't affiliates found to be offering free spins to known self-excluded gamblers. It wasn't affiliates opening up Curacao-licensed casinos to circumvent new regulations in German and Canadian markets. And it still isn't affiliates refusing to pay invoices for services delivered based on arbitrary value judgments or blatant misinterpretation of their own terms and conditions.
This is no dream team of casino operators. Just one big pool of entitlement at the expense of the people they need the most. We're increasingly seeing our requests for payments ignored, commission being contested for the most improbable reasons and conversion rates plummet on certain platforms.
A cost-per-click commission model protects affiliates from the poor performance of casinos and rewards the reactivation of players in ways a CPA model never can. There are also plenty of reasons why CPC may be preferable to operators too. Here's just a handful of them:
Casinos pay less if they convert better
Paying the same price for every FTD regardless of how a site converts puts casinos at serious risk of over-exposure. Cost per click allows operators to benefit from strong conversion rates to get more players for less money. By fixing the total cost of the traffic, casinos can lower their effective CPAs below the rates they're currently paying.
An end to long-winded negotiations
A transparent CPC model makes negotiation simple. No longer will affiliate managers be stuck in the purgatory of week-long Skype chats that go nowhere. We know what we have, casinos know what they'll pay, and both parties can get on with what they're best at.
Simplified and confident budgeting
A cost per click agreement allows for casinos to know exactly what they'll spend without the need to cap the number of players they'll receive. There will be no more false promises of traffic, no more last-minute allocation of CPA budgets and no more end of month surprises for finance teams.
Wave goodbye to baselines
Casinos can finally avoid the roadblocks of deposit baselines, wagering triggers, self-exclusion clauses and more. Attention can be focused on getting the most from the clicks affiliates send. The time saved on calculating commission can instead be used to monitor and maximise the return on investment.
Freedom to remain compliant
It's hard to explain why half of an affiliate's FTDs failed affordability checks. Unlike CPA or revenue share models, paying by click gives operators the space to look after vulnerable customers and avoid the fines they're so adept at receiving.
Get the popcorn
It's the industry's desire to drive new players that's propelled CPAs to the top of the commission agenda and I'm not naive enough to think such a deeply ingrained mindset can change overnight. The mere suggestion of a CPC deal is enough to trigger the anxieties of many affiliate managers, desperate to cling to what they know in the hope of avoiding what they owe. It's natural to receive pushback and some of the concerns are fair and valid, such as:
Affiliates will send incentivised clicks
CPA deals are not immune to the issues of incentivised traffic – nothing is. Whatever the commission model, the strength and success of any affiliate-operator relationship really comes down to trust. How much due diligence is a casino willing to do to safeguard against low quality traffic?
Affiliates are shifting all the risk to operators
As an affiliate, we can only really control one factor and that's the clicks that we send. We can't control what those clicks go on to become. Operators will always adopt some level of risk as the paying party, whatever the commission model. With a CPA, a casino could easily pay £2,500 for 10 FTDs which deposit a total of just £100.
We could end up paying more
At Traffic Label, we've calculated our click prices carefully based on the average conversion rates and CPA deals of our partners over the last 12 months. If a brand's effective CPA is higher than its actual previous CPA, it would mean that it's converting worse than what we would expect it to. Essentially all concerns boil down to the same thing: What if we pay for traffic that doesn't make us any money? Isn't that how it's always been?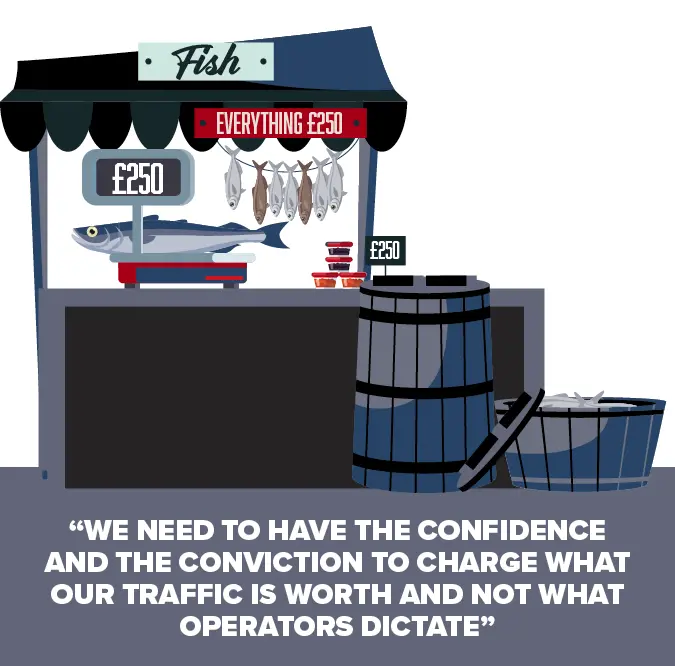 Affiliates play an essential role in gambling acquisition, yet we have an inferiority complex. Affiliates own 99% of all comparison-based, pluralised keywords in Google search results. We have the ability to capture players that casinos can't at scales they can only dream of. We need to have the confidence and the conviction to charge what our traffic is worth and not what operators dictate. Casinos need to understand the value of reliable long-term partners and take responsibility for the poor performance of their own websites.
It's not our fault that your "generous welcome offer" attracted nothing but dozens of one-time bonus hunters. It's not our fault that your payment provider crashed at the exact moment we sent the most traffic. It's not our fault that your CS team let down players so badly that they closed their accounts out of frustration.
There's no big twist at the end of this movie, just a message to start acting like the hero; not an uncredited supporting role.

Phil Blackwell
is head of operations at Traffic Label and responsible for the growth of affiliate sites OnlineBingo.co.uk and 1cs.com. In previous agency roles, Phil devised SEO strategies for multinational clients including eBay UK, New Era, Mothercare and Carphone Warehouse.
Back to The Top