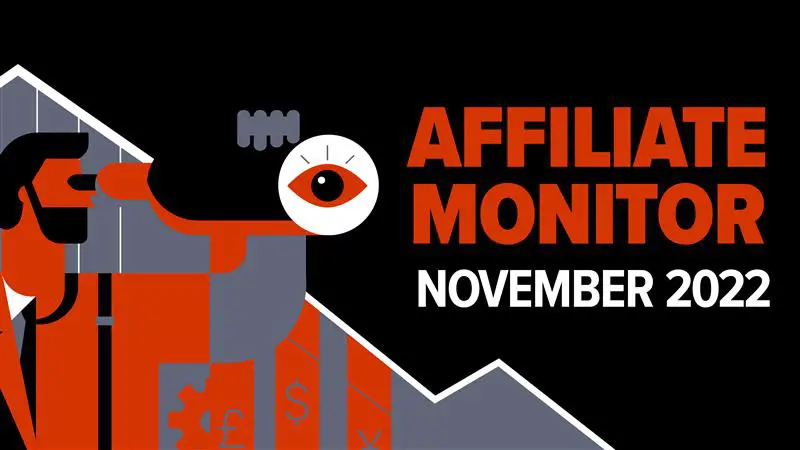 After a brief hiatus, the Monitor returns in an expanded format as part of a set of data-driven intelligence and tracking products set to roll out on iGBAffiliate.com over the next 12 months.
Welcome back! This edition sees author Scott Longley explore the sector's entry into what Symmetry Invest is calling 'affiliation 3.0', with the listed players seeking growth opportunities beyond the mature and increasingly restrictive UK and Nordic markets where most started.
Catena's strategic review, which could see it sell off most if not all of its European operations, can therefore be seen not only as the definitive closing of a stage in the evolution of the gaming affiliate sector but also the culmination of a long-running battle for supremacy between itself and Better Collective, argues Longley.
He tracks the divergent strategies and financial performances that have brought them here on page 10.
Beyond the sector's current big two, GiG's seemingly unstoppable affiliate arm extended its unbroken sequence of revenue growth stretching back to Q220.
Profits and NDCs are also tracking this trajectory far closer than for its listed peers, and the Jonas Warrer-helmed division now seems to have hit something of a sweet spot in paid media. As always, I would love to hear any feedback you have on this and other iGB Affiliate content. You can reach me at stephen.carter@clariongaming.com. Stephen Carter, Head of Affiliate Content, Clarion Gaming
Back to The Top