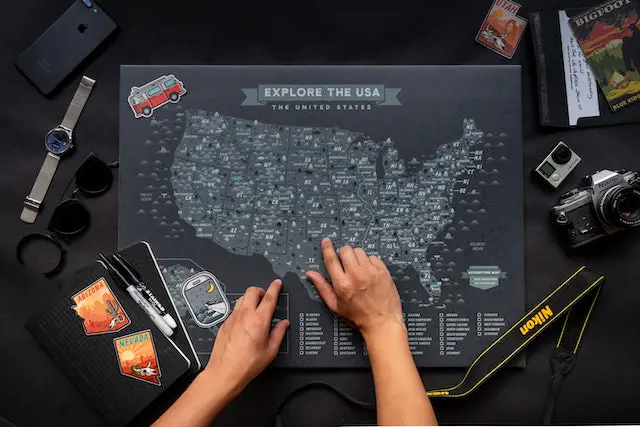 BestOdds was founded in early 2021 and entered the US space later that year. As its co-founder Will Armitage explains, the journey to establish his affiliate business stateside has been anything but straightforward. Here he shares five essential pieces of advice for anyone looking to make the same move.
The United States of America is a pretty darn big place. My kids are always bamboozled by the sheer scale of the country when they ponder over the world map on my eldest's bedroom wall. They love my oft-used fact that 30 European countries could fit geographically into the continental US.
The first lesson I would give to a similar bootstrapped startup looking to crack the American market would be around this point.
The US looks like one big, neat and tidy country on a map. Linguistically and for tourists, this is a fairly sound reflection of reality. However, from a commercial perspective, this really is far from the case! In fact, rather than having the equivalent of 30 countries within its borders, you have to deal with 50 country-like states!
You are always told to expect complexities and nuances at a state level, but I don't think you can ever fully appreciate this advice until you undertake it for the first time yourself. As everyone knows, to act as an affiliate in the US with the regulated onshore operators, you have to be regulated in each individual state. We were warned this would be a long and onerous process, but from our experience, this was a really long and really onerous process.
In one state our application was rejected because my fingerprints were taken in blue ink, rather than black! So this is the most significant lesson I can impart on any new startup targeting the US in our sphere: be prepared!
On a brighter note, I can pass on one crumb of comfort from a regulatory perspective. And that is the trend of recently launched states not wishing to impose draconian and complex regulatory application processes. Long may that trend continue!
In a similar vein to the complex and sometimes time-consuming state-by-state CPA licence regulatory process, the topic of revenue share deserves a mention. There is a reluctance right now for operators to embrace the revenue share model as willingly and as freely as in other parts of the world – and this might have a bearing on why most affiliates are not on revenue share deals in the US.
If obtaining a CPA affiliate licence in certain locations is difficult, for a handful of early-moving online sports betting (OSB)-legal states, being awarded a revenue share licence is nigh on impossible! Take Pennsylvania as an example: if you are a lean startup with a variety of smaller shareholders holding 5% stakes in your business, each one would need to fill out a 34-page document – revealing literally every physical and financial detail since you were born – to attain Pennsylvanian revenue share licensure. Good luck herding all that documentation together!
I do feel we shall see a greater acceptance of operators to consider such revenue share deals. That time will come but, for a new player entering the market now, be prepared to be offered solely CPA deals by the operators.
That segways nicely on to my third piece of advice. In other industries where I have worked, if there are clear symbioses to be achieved between two businesses, both parties are quick to hop on a call. If there is commerce to be done, they get on with it.
The US OSB and igaming affiliate space operates somewhat differently. In our experience, what should realistically take a week or two can drift on for months – our record to date between a successful first email exchange and signing the contract is 13 months! The operators are being bombarded with potential new partners and can cherry-pick accordingly. Given the affiliate conducts business under the licensure of an operator in those states where no licence is required for the affiliate, you can understand why the operator is selective with which affiliates they work.
Later entrants into the US market will require an increasingly compelling business case for the major operators to partner with them. The fantasy sports providers are far less choosy in terms of signing up partners, but for the big boys it's a different story. So, unless you have lots of affiliate manager contacts already, be prepared for a lot of frustration with unanswered emails and voicemails.
The fourth nugget that any new entrant needs to bear in mind would be finding the right accountancy/compliance partner. From a reporting perspective, the USA has some of the most stringent obligations of any country in the western world. Add into the equation the fact that you have to supply returns on both a federal and state level, and you can see why you need that trusted resource by your side. Finding a suitable firm that balances industry experience without charging eye-watering fees has certainly been a challenge. It's taken a while, but we finally have found one!
My final word of warning would be around hiring tech talent. This might apply to just about any startup, but trying to recruit someone with that blend of industry experience and character to fit into a small team has proved to be much harder, and has taken much longer, than we had anticipated. Make this an early priority, even before the ink has dried on your pitch deck! You don't want to be reliant on outsourced technologists for too long.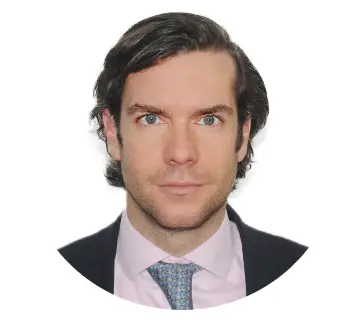 Will Armitage
spent 12 years working for IG Group (IGG.L), the world's leading spread betting company; firstly, on the dealing desk before moving into management where he ended up as Head of Europe. After leaving IG, he worked for a US wine start-up, Lot18, in which he was an investor. Since then, he has been an active angel investor, mentor and entrepreneur. He co-founded his latest start-up, BestOdds, in January 2021, with the website going live in August of last year.
Feature image by Alex Azabache from Pexels
Back to The Top