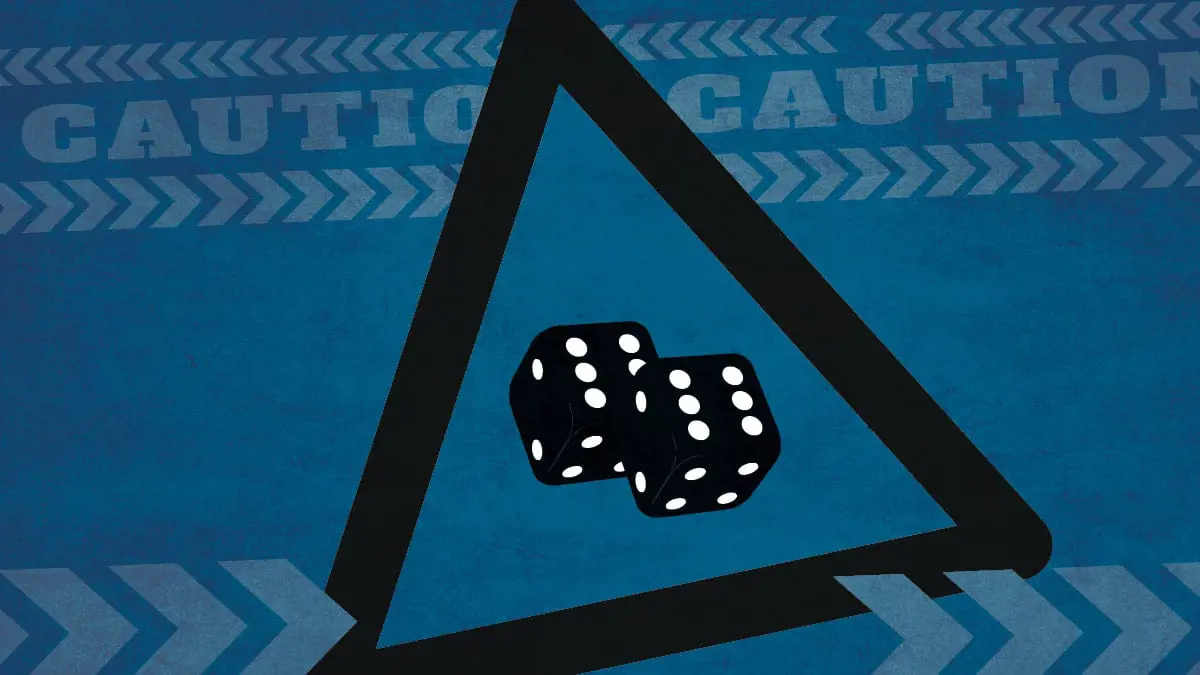 Affiliates may have been mostly peripheral to the RG debates, but LUKE EALES argues that it's time they started going above and beyond what is currently required of them
perators in locally regulated markets are no strangers to the importance of responsible gambling. Their own responsibility to their customers has been re-emphasised repeatedly by regulators, politicians and industry commentators over the past few years. Meanwhile, the role of affiliates in the debate has been relatively minor.
History tells us this shouldn't be a big perceived, by some, to have done too little for too long, working only to the letter of the law. Why would affiliates, who in most cases are not directly subject to regulation, suddenly start going above and beyond?
In my view, that question answers itself: to avoid getting caught on the back foot and struggling to regain the initiative.
This is not an argument for or against affiliate regulation. There are louder voices than mine in that particular debate. This is actually an argument that affiliates with a long-term view should carve out time and space for their most creative minds to understand and begin to tackle problem gambling. To do so in a way that is commensurate with their role in the acquisition funnel and customer lifecycle.
CURRENT REQUIREMENTS
As it stands, affiliates don't get off scot-free – regulations from the ASA and the GB Gambling Commission (enforced via operators rather than directly) ensure that marketing material is appropriate and that certain minimum information and earnings are available (significant bonus terms, 18+, 'please gamble responsibly' notices etc). The GB regulator also requires that operators prevent their affiliates from offering free-to-play games to unverified users and that imagery is age appropriate.
New guidance from the Industry Group for Responsible Gambling will also now require advertisements in search engines to indicate 18+ restrictions in their ad copy, and that affiliates 'regularly' share responsible gambling messaging, starting October 2020.
WHAT IS POSSIBLE?
Beyond the mandatory measures outlined here, affiliates could consider a range of other initiatives, and we've noticed that an highlighting Compare.bet's responsible with the wider community to put ideas into the mix and promote discussion.
A key category is content – and it's one that is most accessible for all affiliates to consider. It's common to see a 'responsible gambling' link in the footer at many affiliates, but these pages get a trickle of traffic at best. Affiliates could consider expanding the single page into a brand-new section, building it with a focus on user interest and engagement.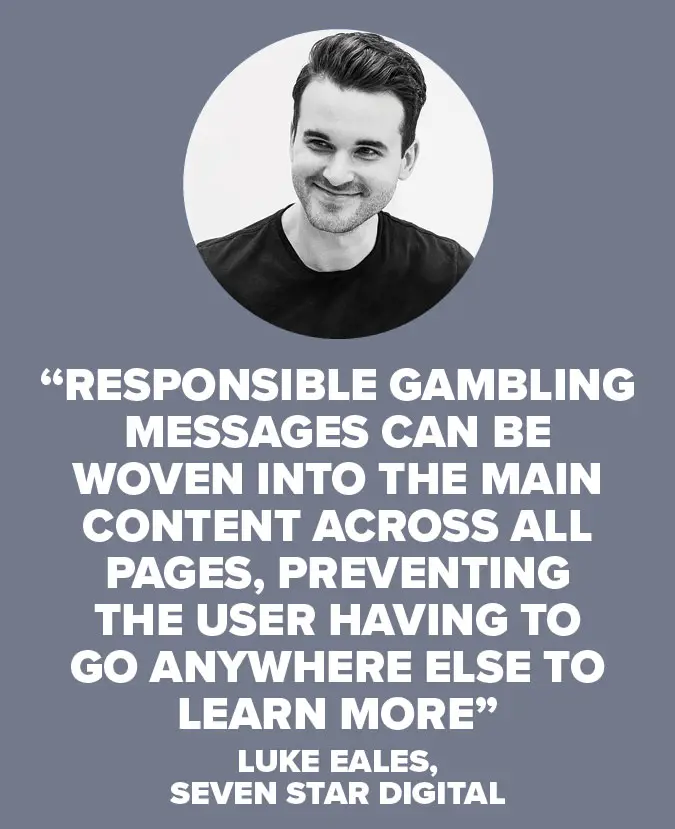 Responsible gambling messages can also be woven into the main content across all pages, thus preventing the user from having to go anywhere else to learn more. Wherever the content lies, it needs to be discoverable – and that probably means sacrificing some more 'commercial' screen real estate to ensure it is more than just a token gesture.
Getting a little more interactive, any tools that anonymously request intended deposit numbers from a user could have logic added to provide feedback. For example, a user may enter a deposit amount to find out which bonuses would best suit their budget. The tool could give some indication of typical/median deposit levels, or it could show a very soft alert if criteria for an unusually high deposit were met.
Affordability calculators can take this a step further; some operators and many gambling charities offer this functionality. Affiliates could build their own tool, or link out.
Another area to consider, although likely tougher to nail, is deeper personalisation. If a user visits an affiliate's site every day for a month, as identified by anonymous cookies, you might consider that a player safety data point. At this point, applying an IP ban would no doubt be a huge overreaction. But more subtle responses, like ramping up the visibility of RG content and tools, might not cross the line. Of course, if affiliates were able to increase their customer ownership through offering extra value, members-only content, app experiences or other approaches, personalisation opportunities become more robust.
All of these ideas can be debated, but one that would be hard to argue against is this: affiliates should be investing in education for their team to ensure player safety is on everyone's radar. New and creative solutions won't invent themselves.
We also need to remember that the majority of gamblers do not have problems, and we should seek to create experiences that reflect this. For me, that's why the design of RG integrations needs to hit a sweet spot – visible for those who need it, but not at a great expense to your average player. What this looks like in the affiliate space is unclear, but we can seek to find it.
Gambling affiliates have always been proud of operating at the cutting edge of performance, optimising every pixel and constantly improving their ability to funnel users to operators. This is particularly true at media-buying affiliates, where every click is ferociously fought for – and paid for. But we need to avoid promotion of responsible gambling being seen as no more than a leak in the funnel. Instead we should consider the value of user journeys that encourage exploration and education. If gambling affiliates are to maintain their key role in the ecosystem, it wouldn't be a bad idea for us to embrace this challenge early and with enthusiasm.

Back to The Top