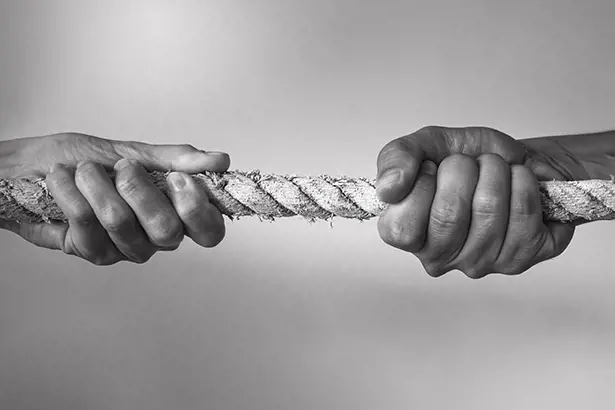 While employees have undoubtedly gained the upper hand in the jobs market, employers are still setting the parameters of employment and the tension is unlikely to unravel any time soon. In her first column in a new series for iGB Affiliate, Cordelia Morgan-Cooper charts how we got here and how both parties should be adapting their strategies in 2023.
In the rapidly expanding and competitive landscape of the igaming industry, the power dynamics between employers and employees are undergoing a unique transformation. Recently, the igaming sector, including the affiliate side, has seen the emergence of both challenges and opportunities that shape the balance of power in the job market.
As a recruiter for many of these businesses, we have seen a paradigm shift. The traditional paradigm has always been an employer-centric approach where the igaming industry, like many tech-driven sectors, favoured employers due to its fast-paced nature and rapid growth.
It was always the case that employers held the advantage when it came to employee recruitment as they could tap into a growing market and select from a pool of candidates eager to start in entry-level roles with the promise of fast progression and above-market salaries. The allure of working in a cutting-edge industry often allowed those employers to set terms and conditions that leaned in their favour.
People power: Catena changes the game in 2015
However, in Malta, around 2015, things started to change. Companies started to see that benefits were becoming increasingly popular as part of the negotiation process at the "offer stage" and, from this, the office lunch was born! Affiliate consolidator Catena Media first introduced this benefit in our sector and it was only then a matter of time before most other large businesses followed suit. The benefits "war" had begun with a lot of the power now being ceded to the employee.
The power that is now in the hands of the employee is an ongoing evolution. There have been several ways in which employees have increased this influence.
The igaming sector requires specialised knowledge in areas like game development, regulatory compliance, user experience, data analysis, AI and BI. Candidates with these desirable skills are in high demand, giving them the ability to negotiate competitive salary packages and increased benefits. We have seen candidates with around three years of professional experience in these niche areas commanding annual salaries close to $100,000. This changes the game when it comes to salary benchmarking both internally and in the market.
Localised demographics play a part too. Candidates' whereabouts has become an increasingly important bargaining tool for those based in countries where there are skill shortages. Malta – as the largest gaming hub – became a breeding ground for talent back in 2013 which ensured that the workforce was heavily incentivised.
This localisation argument evolved further with the Covid-19 pandemic. Between 2020 and 2022, many businesses with large expat workforces made the decision to close "temporarily" but later departed from their initial plan to reopen in favour of downsizing office space. We saw this on a mass scale in Malta.
This then prompted companies to move to a remote-first setup, which also came with its own challenges. This topic is an increasingly interesting one due to some companies – including Betsson – now moving into a phased return to the office with hybrid (not remote) policies implemented.
As the igaming sector continues to grow, companies are vying for market share. To succeed, they must secure the best talent to innovate and stay ahead, leading to more favourable terms for employees. The war for talent has been a real and ever-present challenge for businesses over the past couple of years.
LinkedIn has revolutionised the way candidates can access information on roles. Not only is salary information readily available but the tool means jobseekers are also just one click away from being contacted by a recruiter.
At CMC Consulting we have heard of some businesses even asking their workforce not to be on LinkedIn to avoid poaching. It's not uncommon for us to come across candidates who list their employer as NDA. This has totally changed the game when it comes to the talent market and has begun to shift the power further.
Standing firm
It's not all power to the workforce though. Employers do maintain some leverage in the igaming world. While a decade of employee leverage has seen employees definitively gain ground, employers in the igaming industry still maintain substantial influence due a number of factors.
We have all seen the changes within previous market leaders when it comes to their workforce setup. Some businesses have reduced head count by up to a quarter which means the market in some areas is now flooded with highly skilled candidates. This has had a knock-on effect for support teams, in particular HR and finance.
Employers also control funding for game development, marketing campaigns and operational expenses which, thereafter, gives them control over salaries, bonuses and benefits. Some employers are also making the decision to outsource in certain departments – we have seen a huge rise in both HR and accounting being contracted out across igaming businesses globally.
The birth of Artificial Intelligence (AI) really is changing the game too and will continue to do so when it comes to internal team structure. So far we have started to see content teams across the industry shrinking as tools like ChatGPT do the work of traditionally more entry-level employees.
It is also employers who drive the direction of innovation and business expansion, of course, shaping the roles and opportunities that are available to employees.
Finally, it is important to note that the igaming industry is one of high regulation. Employers hold the expertise to navigate these complex frameworks and can influence employee roles and strategies to ensure compliance. Employers identify trends and demand shifts in the industry, defining the skills and experience needed in new hires and influencing the direction of professional growth.
Navigating the new dynamics
The best approach for both companies and employees is to engage a win-win strategy, adopting strategic approaches to navigate these evolving power dynamics.
Employers should offer competitive salaries, performance-based bonuses and other financial incentives to help attract and retain top talent in what is a competitive job market. They also need to be mindful of employee wellbeing – this needs to become central to internal HR policies.
Meanwhile, embracing remote work policies can expand the talent pool globally. Doing this allows employers to access specialised skills without geographical limitations.
If an employer creates an environment that fosters an innovation ecosystem by encouraging cross-functional collaboration and empowering employees to contribute ideas it can help to shape the company's future. This also includes driving a positive work culture with values that employees can throw their weight behind.
To take that a step further, employers should prioritise ongoing training and skill development to keep up with the industry's rapid evolution. With Generation Z entering the industry, this will continue to become a central requirement for most job seekers.
As I said earlier, however, this is not a one-way street. In order to achieve optimum symbiosis, the employee has to help the employer to navigate the eddies of the power dynamics.
It's critical that the employee stays up to date with the latest industry trends and technological advancements. They can also add value to their profile by taking courses outside of work and exploring new areas. If they continuously improve and diversify skillsets then they remain valuable to employers.
Establishing connections within the igaming community to learn about job opportunities, industry insights and potential collaborations is also vital. With the huge number of conferences and events both locally and internationally – around 15 large shows are taking place this year – there is no shortage of opportunities.
At these events it can be straightforward to befriend a recruiter. Not only will they have a finger on the pulse when it comes to salaries and market insight but they might have the perfect new opportunity that fits your experience. If an employee researches industry standards for salaries and benefits it will help when it comes to negotiating terms during job offers or performance evaluations.
Adaptability is key though. The igaming landscape is ever-evolving so it is important for the employee to embrace change and be open to taking on new responsibilities or roles. With changes in the industry coming quick and fast, it's really important to keep all options open.
In the dynamic world of the igaming industry, the balance of power between employers and employees is undergoing significant shifts. While employers do wield influence, employees are certainly holding firm. As the industry continues to evolve, I believe that success will be defined by the strategic alignment of employer offerings and employee aspirations. Things are starting to get interesting!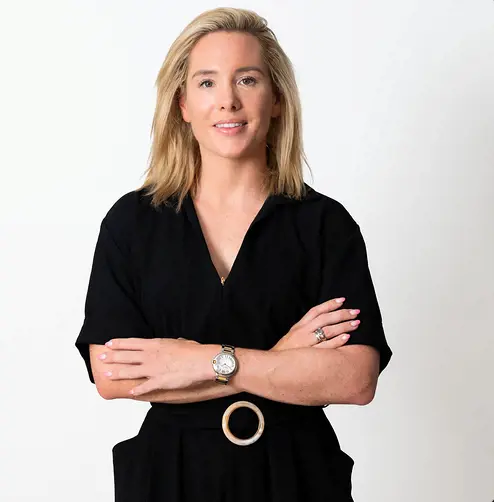 Cordelia Morgan-Cooper
has over a decade of international HR and recruitment experience. She has developed a passion for driving happiness, wellbeing and success in the workplace, having seen first-hand the impact of an engaged workforce when it comes to both recruitment and employee retention.
Back to The Top