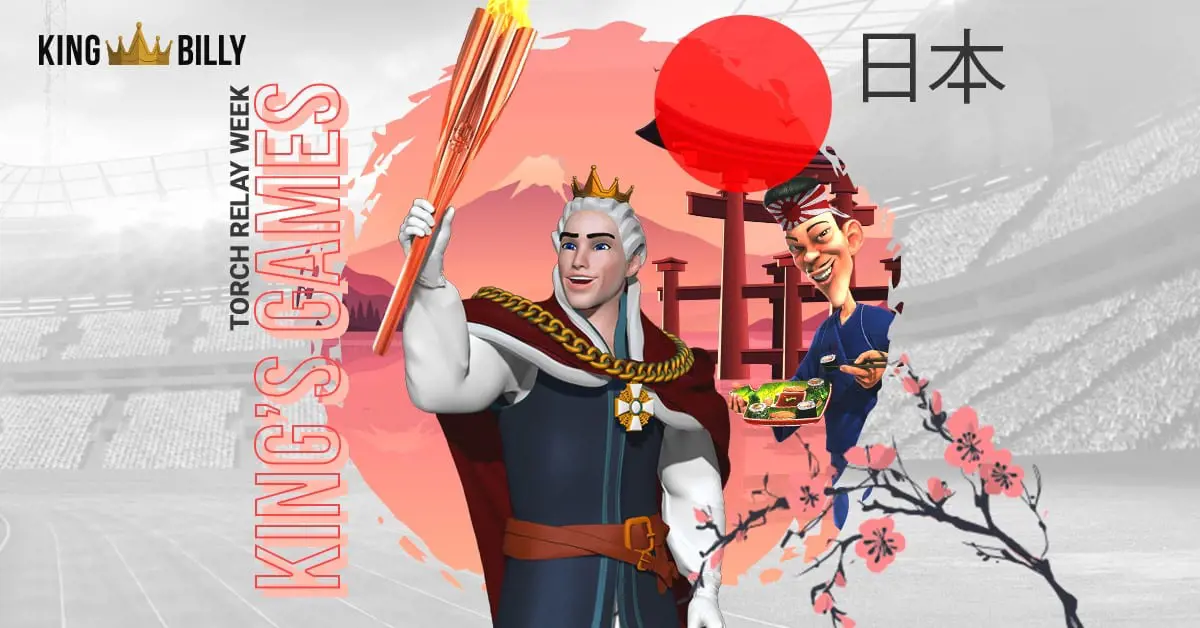 Leading casino offers a series of new promotions for the summer ahead including games series, bonuses and special offers.
In a year full of major sports events like Euro 2020, Copa America 2021 and the Tokyo 2020 Olympics, King Billy Casino is adding its own, very special tournament: the King's Games. This is a new marketing campaign designed to offer tons of fun (and profit) to King Billy players for the next five weeks, non-stop.
Vladyslav Udovenko, head of marketing at King Billy Casino explains: "The King's Games is the biggest and most ambitious campaign we have ever launched.
Modelled after the Olympic Games, multilingual as the Games themselves, and huge in scope and profit for the players, the campaign has already started and will unfold week after week, with surprises, gifts, bonuses and special offers. We ask all our players and newcomers to participate in this once-every-four-years event!"
The first week of the Games is the Torch Relay where the torch will pass from every city, town and village of the Kingdom. From the freezing North to the hot South and from the mysterious East to the cosmopolitan West, the King Billy players ("Citizens" in our language) will carry the torch and win substantial bonuses and free spins.
The following four weeks of the King's Games will pay tribute to various popular Olympic sports with related bonuses:
The Big Sports Week with athletics, gymnastics and weightlifting bonuses
The Aquatic Sports Week with swimming, rowing and diving bonuses
The Fighting Sports Week with fencing, boxing and judo bonuses
The Team Sports Week with football, basketball and hockey bonuses
King Billy Casino has calculated that the profit for participating players will reach 165% bonus plus 1,355 free spins for the whole duration of the Games. We ask all players and sports aficionados to take part in the event.
King Billy Casino is a multi-award-winning new generation online casino, available in six languages (English, Finnish, French, German, Czech and Japanese). King Billy Casino has created a superb user experience around the myth of King Billy and his Kingdom and treats all its players with the attention they deserve.
Back to The Top