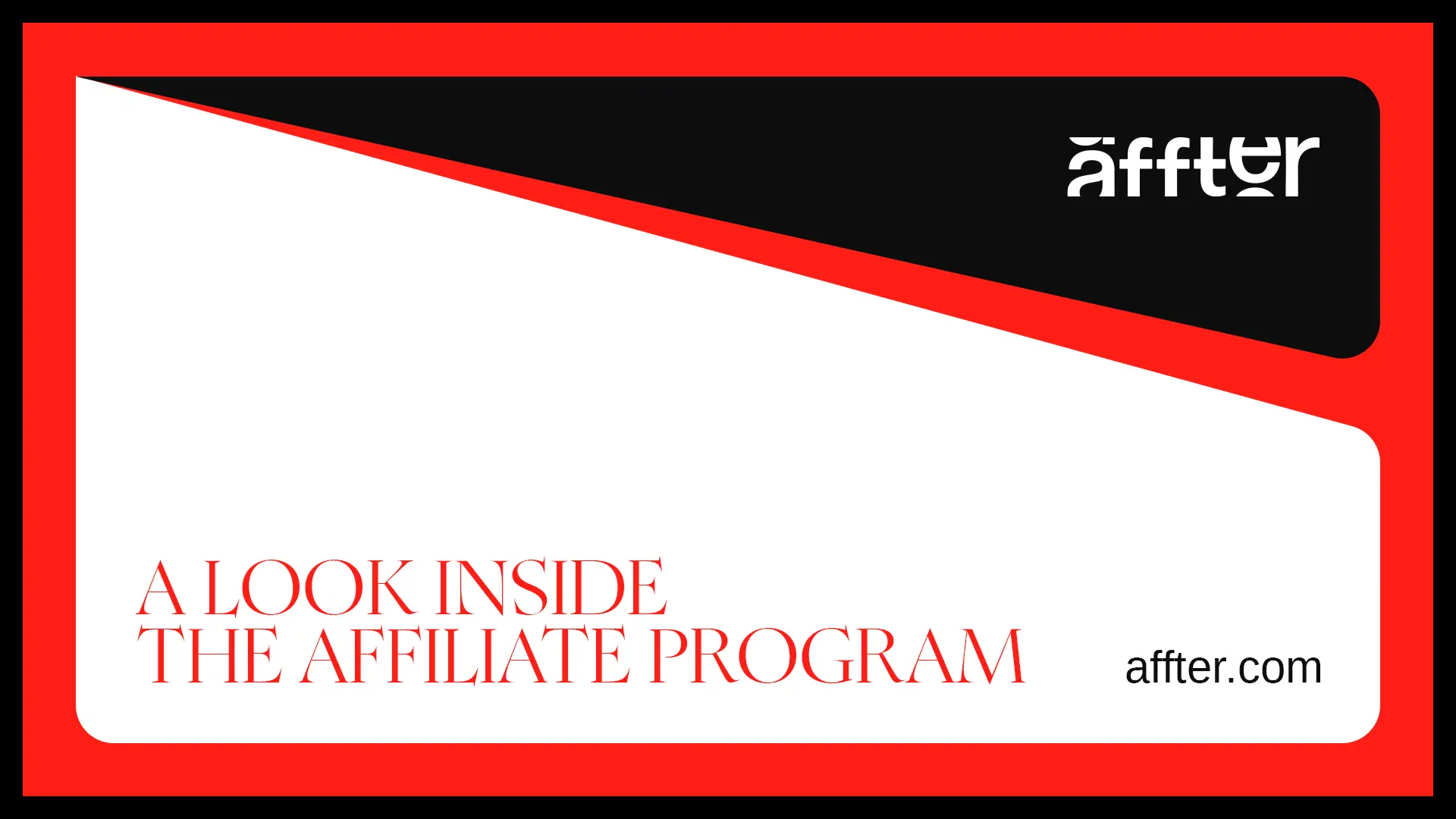 Affter is a brand-new programme designed specifically for affiliates looking for greater opportunities from their partnerships with igaming brands. Here, its сreators reveal what the exciting new network has to offer.
Affter is a brand-new programme designed specifically for affiliates looking for greater opportunities from their partnerships with igaming brands. Here, its сreators reveal what the exciting new network has to offer.
Affter – an international affiliate network bringing something radically different to the affiliate market – is the brainchild of an experienced team with many years of success in the igaming market under its belt. It's an invitation-only affiliate programme for affiliates tired of the humdrum, for those seeking something extra from their partnerships with igaming brands.
Features of Affter's affiliate programme
Offering a unique vision and an unrivalled professional track record, the Affter team can close deals with some of the biggest brands in the sector and take their affiliate partners to a whole new level. Affter affiliates will benefit from advanced opportunities for monetisation as well an increased understanding of all potential risks and how to tackle them.
Here is a flavour of what Affter affiliates can look forward to:
Various betting and gambling offers, including existing and exclusive options
Operating in a wide range of GEOs: CIS, tier-one and tier-two countries
Different payment models: CPA, revshare (25% default and up to 45%) and hybrid
A proprietary platform with user-friendly interface and advanced features including S2S postback, promotional materials, banners and creatives and detailed statistics
Support for popular payment methods: cryptocurrency (Bitcoin) and bank cards, with a minimum cashout of $100
In-house media buying
Exclusive invitation to join a closed community with special promo codes
Extra bonuses: follow Affter's Instagram for latest developments
How to become an Affter affiliate
Two words: invite only. To get started with Affter you need either a secret promo code provided by managers and/or brand ambassadors, or a recommendation from a trusted affiliate or an affiliate community opinion leader. Several top affiliate teams have already received their invitations – why not join them?
Two of Affter's managers and brand ambassadors, Kristina Storozhyk (marketing director) and Yuliya Donska (head of resale), feature in the brand's glittering launch video, the key messaging of which centres around the singularity of the programme. Storozhyk explains her thoughts on the new programme.
"Our community is exclusive and limited," she says. "We strive to bring the top people together. This kind of workflow is not bound by brand arrogance but emphasises the focus on cooperation with quality and verified traffic only. Once affiliates are in Affter's spotlight, they receive exclusive treatment, from high-converting offers to a networking platform where affiliates can highlight and share their expertise with the community."
With several top affiliate teams already receiving their invitations to join the programme in deluxe boxes, Donska is keen to highlight what sets Affter apart from other programmes.
"How would I describe our brand? Affter is a new luxury," she says. "An affiliate programme that combines intelligence and style. This will be evident in our approach to working with affiliates, as well as in the benefits we provide. The main goal is to highlight partners' expertise and give them a platform for quality networking. Earnings? It's natural. Limited access means unlimited opportunities and benefits."
Our background
Igaming remains one of the most lucrative and fast-moving industries. While strategic planning is an integral part of a thriving business, adapting to fluctuating market conditions is crucial to success and competitiveness. And, according to Maxim Makovetskyi, head of affiliates at Affter, the brand is a response to that.
"For many years, our team has provided affiliate marketing services for the Parimatch franchise, our client," he explains. "However, the success of our affiliate programme has not only been due to the strength of the major brand but the team. With the current market turbulence, there were some concerns about further scaling and development. Maurizio Aschero, partner of the independent affiliate programme Affter, made a deal with a part of the PMA team, thus opening for himself another business vector in the form ofaffiliate marketing. Our team developed the Affter brand and all further management processes on our side.
"As of the current date, PMAffiliates will cease its active presence in the market and transfer part of its activities and obligations to Affter. As fulfilment of obligations to affiliates is our fundamental principle, all cumulative payments on revshare and hybrid deals concluded by the PMAffiliates team will be made as standard."
Join us!
We are delighted to offer you a special pass promo code – IGB_001. Simply go to affter.com and enter your special promo code in the appropriate field. Please note that the promo code works as a pass for pre-moderation, with the final approval decision being made on the affiliate programe side. The promo code is valid for the first 10 registrations only.
Back to The Top