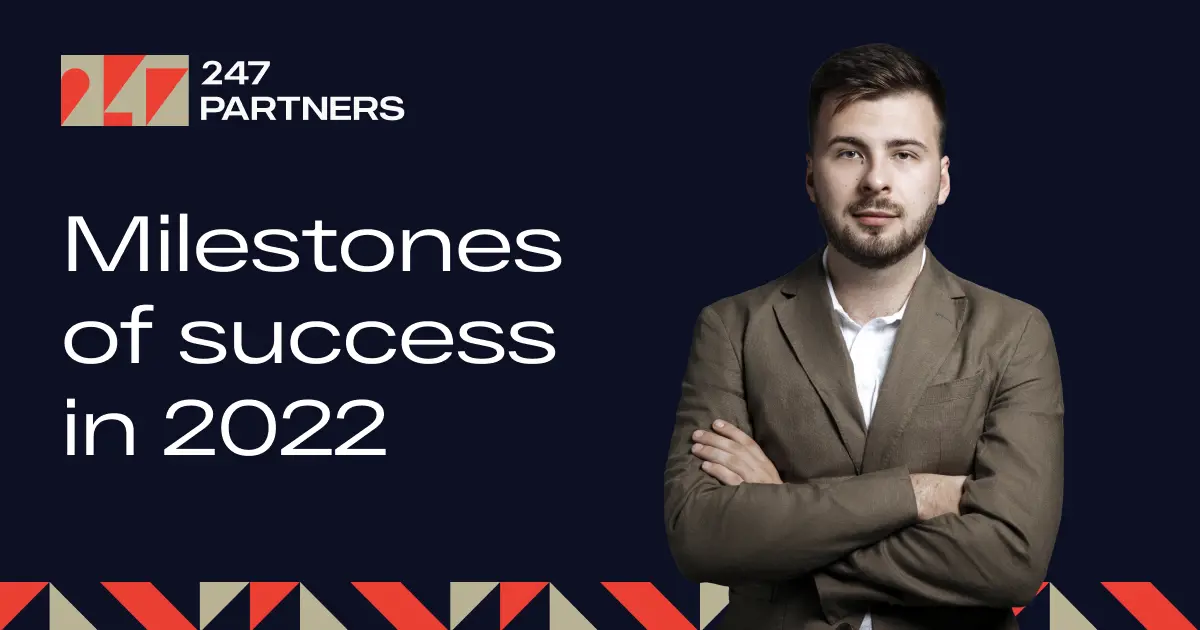 Revealing insights from end-of-year interview with head of affiliates, Alex Boiko.
Revealing insights from end-of-year interview with head of affiliates, Alex Boiko.
2022 was challenging for all businesses, but 247Partners neatly turned issues into growth opportunities. The company's affiliate programme has successfully launched two great brands and received an Estonian licence for one of them. It also completely updated its brand identity and expanded its presence at the most significant industry events, increasing the partnership network.
247Partners kicked off the year by redesigning its brand logo, website, tagline and merch. The new identity perfectly matches the 247Partners work approach, being dynamic, clear, precise and flexible. This upgrade became a great starting point for increasing the brand's visual presence as an outstanding affiliate programme with excellent benefits and features.
During the year, the company made several outstanding breakthroughs for its partners especially considering the overall payout estimate (including payouts for affiliate partners) shows an increase of 120%. The second and third quarters of the year were particularly successful as the company reported an 83% growth in revenue. Due to the 2022 Fifa World Cup, the company experts expect a revenue growth of 120% by the end of 2022.
One of the breakthrough moments of 2022 was the Posido brand launch, the first 247Partners brand with an Estonian licence. Posido is a vibrant, Greek-themed online casino with an excellent user-friendly design, amazing art and tremendous gamification that engages and retains active users. The brand provides more than 4,000 games, a bonus shop, and a VIP loyalty programme with many benefits and rewards.
The second big 247Partners update in 2022 was the AmunRa brand, an incredible Ancient Egypt-inspired online casino that provides players with mind-blowing art and improved gamification. AmunRa offers players an extended bonus shop, collectible temples with Egyptian mythological creatures and even more gamification.
The company's head of affiliates, Alex Boiko, reflects on the 2022 milestones of 247Partners' journey and shares some big plans:
"It was an intense year for our team, and we undoubtedly achieved excellent results. With our new brands, we extended the 247Partners portfolio that generates traffic by itself because users want to play it. We increased transactions, traffic and conversions last year because of the comprehensive support we provide to our partners. We look forward to the new year, which brings 247Partners' latest plans, which include entering different markets with ambitious projects that we will be pleased to introduce to our network. Meet us at iGB Affiliate London and join our success story in 2023!"
Back to The Top