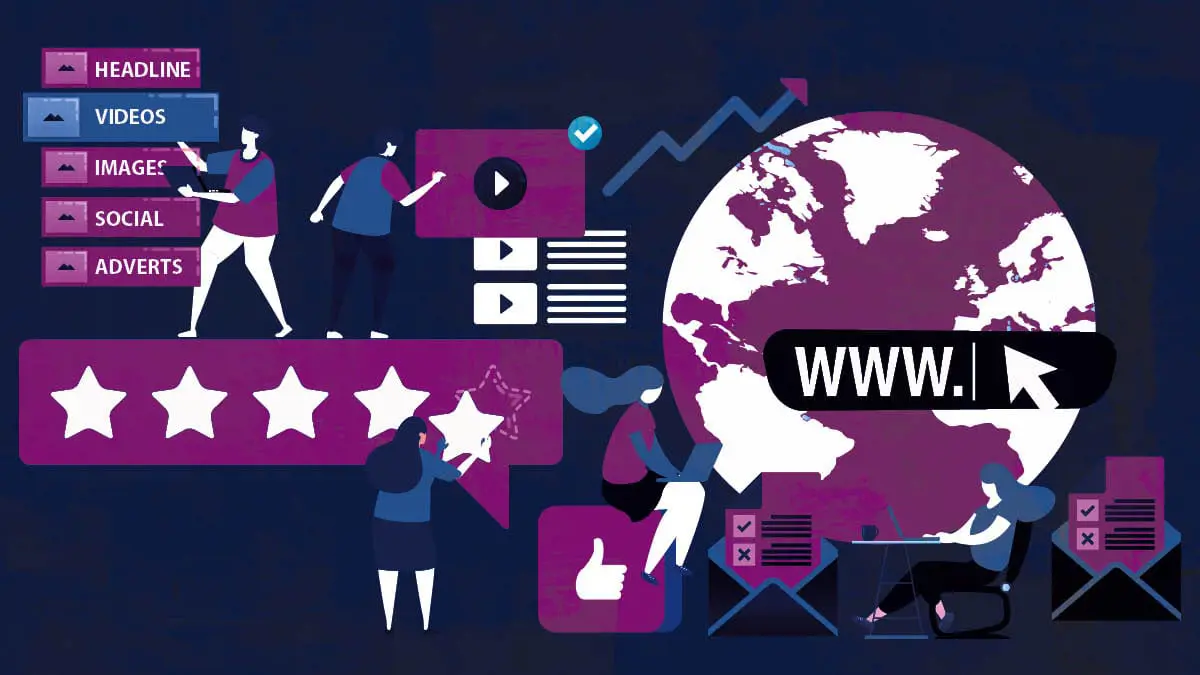 Google's number one priority is to satisfy its users, so what does that mean for you as an affiliate? SHARON McFARLANE explores the growing importance of user experience for affiliates, and how Google's Core Web Vitals can help you understand how to give your users what they want
What do you care about most as an affiliate? Is it traffic? Is it conversions? To be fair, it's probably both. Without the traffic you would have no conversions. But what about the users? Do you care about your users, about how they reach your site and what they do when they get there?
Well, in 2021, if you care about driving traffic to your affiliate site and increasing conversions from that traffic, you'd better start putting your users front and centre in your plans, because user experience (UX) is going to become even more crucial to your success.
The focus on UX for affiliates is nothing new. I gave a talk at London Affiliate Conference in 2017 about UX and its importance for affiliate websites, and four years on it's good to see affiliate websites that focus on the user experience. Sadly, though, there are still plenty of sites out there that continue to follow the same old format: throw as much traffic as you can at your site and hope that something sticks. These sites are covered in ads, which leave the user confused as to what to do next. Sound familiar? If this is you, you need to change. Don't take my word for it, listen to your users and of course, listen to Google.
What does page experience acually mean?
Firstly, let's clear something up.
Google isn't the bad guy. Google has been putting its users first since the beginning of the search engine, as without the users searching, there would be no Google. That's why it is always trying to give users the most relevant and valuable information as quickly as possible.
The Page Experience rollout in May this year is another nod in that direction and puts more focus on existing ranking signals such as page speed, usability, mobile-first and no intrusive interstitials, to name a few. These will all be anchored by a group of signals called Core Web Vitals. More on those later, but ultimately Google is trying to indicate to users that your site is going to give the best experience out there. So, as an affiliate you need to ask yourself a few key questions, such as does my site load quickly and can my users find what they are looking for easily?
Google has even hinted at adding some ranking signals to sites in search results that will give a good user experience, to help searchers find the results they need. So even though we aren't sure just yet how much weight Google will put on these – and they may not penalise sites directly – if your site isn't flagged as giving a good user experience, well, you know the rest.
Core web vitals
You're going to be hearing a lot about Core Web Vitals over the next year, so it's important that you understand what they are and how they can affect your affiliate site. So here's a quick rundown on what they are and why you should care.
First up is Largest Contentful Paint, essentially how long it takes a user to see your page load after they follow a link. The difference with this new signal compared to simple page speed is it measures how long it takes for a user to see something of value that they can see fully on your page. Third party scripts can play a big part in slowing down your page and that can be a challenge for affiliates, so try to keep things simple on landing pages and don't overcrowd them with too many ads. If image links play a big part in your affiliate strategy, try using 'lazy load' to limit the amount of data that needs to load on that first look.
The second Core Web Vital to consider is First Input Delay (FID). This is crucial as it measures how long it takes a user to interact with an element on your page. This could be clicking on a link, entering their email in a subscription box, basically anything you want your user to do. Aside from the technical approach, this is a great element to focus on as it makes you really think about the user journey and how users move through your site, or more importantly how you want them to move through your site.
Cumulative Layout Shift (CLS) completes the trio of Core Web Vitals. CLS keeps the focus on stability on a web page, making sure that users know where they are. If you have third party ads that are slow to load, this can sometimes cause movement on the page, which can be distracting and can disorientate the users. We've all experienced landing on a site with elements on the page shifting as others load and drop in place. If you are using ads, make sure you define the area that they load in your layout to keep your structure solid.
A first step to understanding how your site measures up is running it through free measurement tools like gtmetrix.com. It will give you a quick rundown of your site's Core Web Vitals and also some tips on how to improve your score.
UX for affiliate sites
So, we're all agreed that UX is a must for affiliate sites. We need good UX to get traffic to our site, and we need it to make users take the actions we want them to on site. So we have a good idea of what Google is looking for, but what do our users want when they land on our site?
As a first step, you want to find out who your users are, how they found you, what they like, and what keeps them engaged. This will allow you to create valuable content across all channels that will keep them coming back for more.
Analytics is a necessity for any site, but I'm still amazed at the number of affiliates that don't track what users do on their site. They track where they come from and how to get more from those keywords or areas, but what do they on-page?
Affiliates should be looking at page layouts and designs and asking themselves questions such as: what are my users attracted to on-page? Where are they clicking? How long are they scrolling for? Does that affiliate ad work there?
On-page tracking tools are a great way to get a visual representation of user behaviour on your site. Hotjar is one of the leaders in the space and the level of detail that can be returned is very useful when performing A/B multivariate tests, and their impact on user behaviour. With heat maps and user recordings, you can start to build a real understanding of your user and what makes them tick.
Don't make your users think
Once you know what your users like, make it easy for them to find it. Create clear signposts and calls to action that will lead them through your site. Too often I see websites with a flashing myriad of offers and promotional banners, or long screeds of text that only serve to confuse or bore the user. Put yourself in their shoes.
When redesigning a website, we like to ask the site owner to take the 10-step, 5-step test. We ask them to bring up their homepage on the screen, stand up, take 10 steps back, then 5 steps forward. Then ask them what they see and what they should do as a user. More often than not it's a real eye-opener and leads to some great insight.
Keep improving
Our motto is that a website is never finished. If you're looking to improve conversions, you should always be testing your site and looking for ways to improve its performance to make sure you don't get left behind. Run short tests on key pages by making some small layout or design changes. If they work, great. If they don't, try something new. The whole point is to remain flexible and keep improving.
We know that Google is focusing on user experience to improve the results it serves in rankings. So, if you're looking to improve the results you get from your users, you need to be focusing on user experience too.
Back to The Top