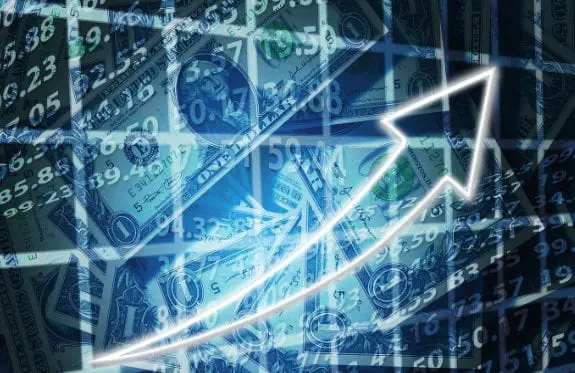 Online binary and forex are currently experiencing a period of exponential growth and transformation which far outstrips what's being seen in iGaming. For a steer on where this is taking the sector and how this will impact affiliates, iGB Affiliate canvassed Ophir Gertner of invest.com and Nicc Lewis of Leverate for their expert predictions.
The infrastructure needed for tasks such as high-frequency trading means the FX and binary sector has always pushed the boundaries of tech and processing power. What do you see as the next transformative leap in this area, and how will it impact the product, its distribution and marketing?
Ophir Gertner (OG):Technology has resulted in faster and more efficient trading and I believe innovation in trading is going to continue to expand rapidly given high consumer demand. I think the next leap is likely to be in automation such as robo trading and robo advisers with AI capabilities.Nicc Lewis (NL): The key issue for brokers has always started with their ability to attract, convert and retain traders. There are two massive factors at play today: regulation and competition. There is also a logical assumption that regulation is feeding the increase in competition by creating larger brokers with deeper pockets and a need to generate larger volumes of users. The outcome of all of this is that brokers are saying that marketing costs are going up while profit margins (due to regulation) are going down. The flipside is that regulation means access to wider  channels of marketing and mass media. The only way to handle larger volumes of interest while increasing ROI is automate the conversion and retention funnels in a smart way by using data, segmentation and personalization which learns to optimize the traffic on the fly. Mass media also reaches mass segments, from the new trader through to the more experienced, so your offering/platform needs to cater to all. In addition, wider markets mean wider offerings of instruments and payment methods. More instruments also mean more liquidity and smarter risk management. It is therefore clear that [our management of] risk also needs to automate and learn.
Belgium recently adopted a hardline position against the distribution of forex, binary and CFDs. Is more of this kind of regulation inevitable, or are there steps industry stakeholders can take to avoid following the path of iGaming, of ban followed by regulation?
OG: I believe that strong regulation is welcomed by responsible trading providers. The Belgian ban on leveraged trading was a result of complaints by retail traders who felt they were being aggressively and often misleadingly targeted, and that at times  they were even victims of fraud. None of us benefit from this type of behaviour, and as long as it continues I anticipate that more countries will adopt a hardline position. If the industry as a whole embraces existing regulation and conducts itself in a responsible manner then I think this path can be avoided. We welcome regulations which protect our customersas well as us as a company. We hope that in time Belgium will allow responsible trading providers to once again give retail traders the opportunity to trade selected leveraged products.NL:I believe that gaming gives us an indication of the future of regulation in financial trading. There is a clear time lag between what has happened in gaming and what is happening today in financial trading, the difference being that the pace of change in our sector is much faster than it was in gaming. So let's examine Belgium from both the perspective of both industries. Belgium has always been a bit of maverick state. Their gaming laws are clearly protectionist and not in line with EU practice but they seem to be able to navigate this. There seems to growing pressure on binary and CFDs, which are being questioned as to whether they really are financial trading, this I think will continue. However, a move away from boiler room sales would help to soften  the hardliners. My real forecast is that we will see more a move like those we have seen from AAMS and ARJEL, in that EU regulators will start blocking non-regulated operators. In short - start punishing the bad boys and stop punishing the good boys.
A proliferation of trading bots means many clients don't even see the broker's website, also bypassing traditional marketing and advice channels such as financial portals and affiliates. Is this the right path for the market to be going in, and how sustainable is this in the longer term?
OG: This is not the case with all companies, certainly not with ours. I think this statement may be relevant for companies which offer the same product on the same off-the-shelf platform, and have little or no brand stickiness. It may be due to an overload of small companies and I think the market will correct this oversupply in the future.NL:If you follow global market trends, we are seeing more and more that consumers both aggregate their buys and also use multiple brands. Bots have an effect on the market like Bookings.com has on travel. As a retailer in any industry, you need to offer value and brand reputation to a wide range of consumers. If you answer the demands of the bots as clients you will also generate an opportunity to generate more income. FX and binary are seen as largely niche products. Is broadening their appeal among other and emerging demographics such as Millennials needed for their continued, sustainable growth, and if so, how should the industry be going about this?OG: Technology is a cornerstone for Millennials who conduct much of their lives online. They expect intuitive and easy to use products and if the industry wants to attract significant numbers of this demographic they need to bear this in mind. I think the best way to go about this is fairly straightforward, we need to engage with the emerging demographics and understand their needs, wants and expectations and then nurture that relationship. This will help us create products and marketing strategies which are relevant, engaging and bring ongoingvalue into their lives. The relationshiphas to be continuous and will involve improving and renewing products and marketing strategies to meet new and changing needs and wants.NL: Your offering needs to be wide to cater for a wide group of customers.Social trading is essential and so is "lite trading" with a more simplistic interface. Our sector has seen a slow take-up on mobile and we will need to address thisif we hope to shift its attractiveness to the younger demographic. But the key factor is to look at this market and be able to answer one simple question they have: what's in it for me?
Back to The Top