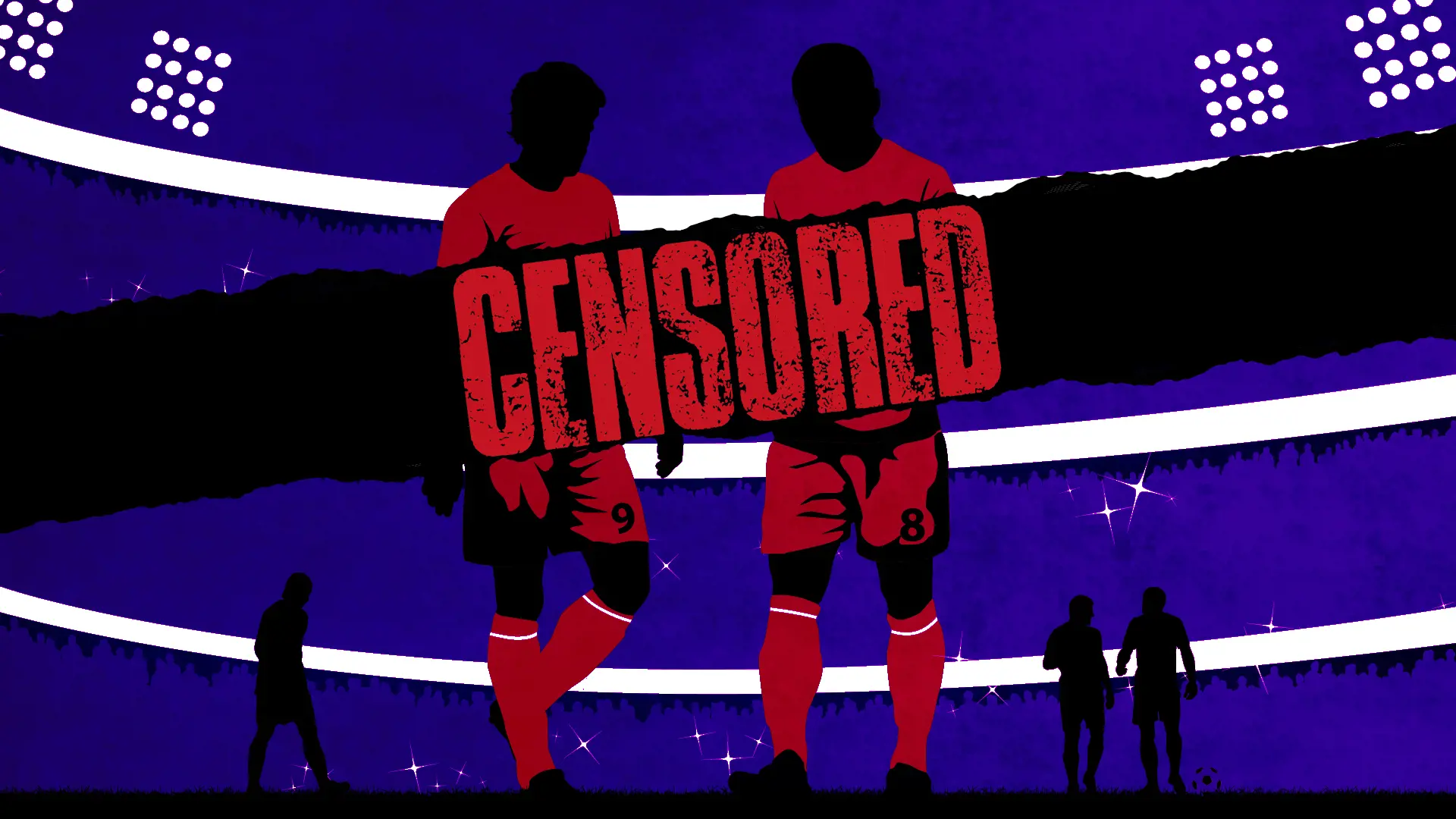 Hot on the heels of the Premier League banning gambling companies from appearing on shirt fronts from the 2026/27 season, Sharon McFarlane delves deeper into the implications for marketers now a key demographic may be harder to reach.
The English Premier League is one of the most valuable sports products on the planet. As such it attracts huge global sponsorship deals from a wide range of different industries.
Among those at the front of the queue has been the igaming sector. Myriad gambling firms have partnered with Premier League clubs over the years in lucrative brand sponsorship and advertising deals. However, with the Premier League recently deciding to ban front-of-shirt gambling sponsorship from the 2026/27 campaign, these days could soon be behind us. In this article, I'll go into greater detail what this could mean for igaming marketers.
What led to the ban?
In recent years, gambling and football have been inextricably linked – but this wasn't always the case. The relationship between the two industries began in the 1990s when rules around gambling ads and sponsorships were beginning to be relaxed. As the first Premier League teams partnered with gambling firms, the relationship between the sectors blossomed and quickly became incredibly profitable.
The gambling industry has come under heavy scrutiny in the past few years. Critics have pointed to advertising and marketing campaigns in particular and are calling for more stringent regulations to be put in place. In the face of mounting pressure, the government carried out a review of the 2005 Gambling Act, where advertising, among other things, was looked at.
Ahead of the review's publication, the Premier League took the decision to implement a gambling sponsorship ban. Many industry experts saw this coming, others were left shocked at what appeared to be a turning point in the relationship between the two industries.
The details of the ban
On 13 April 2023, the Premier League held a meeting with representatives from all 20 member clubs. After a vote, the decision to implement a ban on front-of-shirt gambling sponsorships was passed, a move that marked a major milestone for the industry. Shirt-front advertising is likely to be clubs' second most lucrative sponsorship after kit partnerships.
This decision indicates a parting of the ways. It was made despite the storied history between football and gambling and despite the fact that eight of the 20 Premier League clubs currently have major gambling sponsorship deals.
The ban focuses specifically on front-of-shirt sponsorships. Currently, clubs including Everton, Newcastle United and West Ham have major gambling partners, with logos and branding displayed on the front of first-team shirts.
When the ban comes into effect for the start of the 2026/2027 season, this will be a thing of the past. However, gambling firms will still be able to advertise on the sleeves of shirts and on pitchside advertising hoardings.
Premier League clubs make a lot of money, but they spend a lot of money too. For teams outside of the 'big six', brand sponsorship deals are vital and are often a lifeline that helps keep clubs afloat in what is a cutthroat market.
It might seem strange then, that these same clubs would vote to cut off such a vital revenue stream. Why would they do that? The decision to implement the ban may have been pre-emptive, an attempt to appease critics and avoid a blanket ban on gambling ads at all costs. Or, it could be indicative of a wider cultural shift, reflecting a change in attitudes towards gambling and how related products and services are marketed.
What does this mean for igaming and sports betting?
The igaming and sports betting sectors have enjoyed significant success and growth through partnering with Premier League clubs. Many of the biggest brands have become household names, and striking deals with football teams gives gambling firms direct access to a core demographic group.
With the sponsorship ban confirmed, igaming and sports betting companies will now be limited in how they can use football club partnerships to market their products and services.
The Premier League is watched by billions of people across the world, which means front-of-shirt sponsorship deals with clubs are highly sought after. One key element of this is that, by displaying brand images on the front of shirts, gambling firms can market products in countries where gambling advertising is technically outlawed.
This is why we often see gambling advertisements in the Premier League written in languages other than English – they are designed with previously inaccessible foreign markets in mind.
By 2026, igaming and sports betting firms will no longer be able to use this approach. This will undoubtedly be a significant blow, and while sleeve and pitchside advertisements will remain, marketers are going to need to come up with ways to offset these losses.
Can this target demographic still be reached?
The Premier League is watched largely by young men, which just so happens to be one of the key target demographics for igaming and sports betting companies. This is why the relationship between the industries has strengthened so much over the years: gambling companies are willing to pay big money to access this customer group.
The ban won't spell the end of football-gambling partnerships entirely, but it will put significant barriers in place that will limit the exposure gambling firms see through Premier League sponsorship deals.
Sport has long been a key route used by companies of all kinds to market to younger male audiences. Now, igaming and sports betting firms will need to think of new ways to reach their target demographic.
The ban is designed, in part, to limit the exposure young and vulnerable people might have to gambling advertisements. However, it could have the opposite effect. As gambling firms look to make up for their losses, we could see them advertise more heavily on TV and across social media platforms.
There are certainly still ways in which this target demographic can still be reached. However, gambling companies will now have to identify alternate routes and strategies as the Premier League door swings shut.
While front-of-shirt sponsorships are on the way out, what about other kinds of football-gambling marketing partnerships? Previously, many gambling companies hired footballers and other sportspeople to appear in their advertising campaigns, but this was banned in changes brought about by the advertising regulator in 2022.
However, a recent ruling by the UK Advertising Standards Authority has offered a potential workaround. While current footballers cannot appear in gambling adverts, this doesn't necessarily apply to ex-footballers, many of whom have a similar or even bigger celebrity status.
This loophole is due to new rules stipulating that gambling adverts cannot feature people who appeal to underage viewers. While current footballers certainly appeal to young people, ex-footballers and TV pundits attract a largely older audience.
What this means is that, despite tightening regulations around football-gambling partnerships, there are still options available for igaming and sports betting firms. Ex-footballers and famous pundits can be used as brand ambassadors and featured in marketing campaigns, ensuring gambling companies remain connected to their core demographic group and that there is still a link to the football industry.
Conclusion
The Premier League gambling sponsorship ban can be seen as a reflection of shifting public opinion towards gambling. Shirt sleeve and pitchside advertising options remain, but these could well go the same way as front-of-shirt sponsorships, particularly if further changes are made to the 2005 Gambling Act. To minimise the impact and mitigate potential losses, igaming and sports betting companies must think of new ways to access their target demographic.

Sharon McFarlane
is managing director at Glasgow-based Digital Footprints, a digital marketing agency specialising in content marketing, social media, UX design, website design, branding and conversion rate optimisation.
Back to The Top