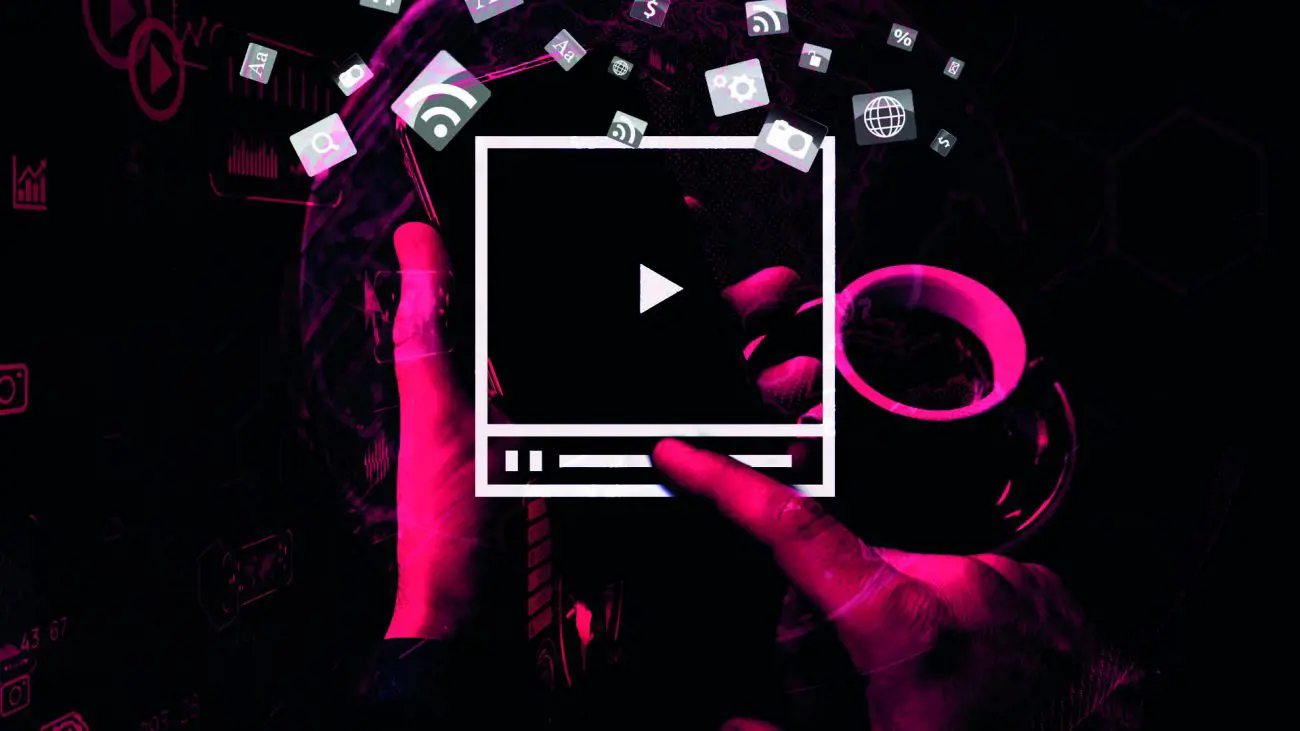 The YouTube algorithm is notoriously difficult to master, says digital marketing specialist Sharon McFarlane. However, there are some things that you can do to ensure that each and every upload is optimised for maximum reach.
Insert relevant keywords in both your descriptions and titles
Just as you would when creating a piece of written content, make sure to research keywords for your videos. Google and other search engines might not be able to look at the video itself, but they can pick up on keywords included in your titles or descriptions.
Titles should be short and snappy to catch people's attention, while descriptions should be accurate and able to deliver insights into what the wider video is about. With both, you have plenty of opportunities to throw in keywords to help deliver your SEO strategies.
Do your research and be sure to pick keywords you know will provide a higher ranking. A good piece of written content will always have some keywords chosen for optimal reach. Apply the same principles to the titles and descriptions of your YouTube channel.

Use impactful thumbnail images
YouTube is a very visual platform. While a snappy title is paramount, a thumbnail is equally important for capturing the attention of a potential viewer. YouTube will automatically select a still from the video or you can choose one yourself, but the best option is to create a custom thumbnail that will help draw in viewers.
A good thumbnail will feature the title of the video. Pick an easy-to-read font, one that will stand out against whatever background you have, and play around with contrast – this can help make your thumbnails even more prominent.
Don't forget to use relevant images in your thumbnail, as misleading or clickbait issues can turn your audience away just as rapidly as a bad title. Including a face will help build an instant connection, especially if they are making eye contact with the viewer. Ensure your thumbnails are consistent across your entire channel and don't forget to optimise for small screens – a lot of your audience will be watching on mobile!
Adding transcriptions into the description
In the same way that adding keywords to your titles and descriptions brings benefits, so does including a transcript. It can add powerful metadata that can really boost your SEO and help you rank better, both on YouTube and on Google and other search engines.
A side benefit is that it also makes your video more inclusive. Closed captioning is a must for videos nowadays and you cannot rely on YouTube's own auto-captioning as the software is not strong enough to deliver accurate results. A transcript will fix this, allowing you to create more inclusive and SEO-optimised content.
Ensure you have end screens that include a CTA
Your video shouldn't just end. If it does, you are passing on a fantastic chance to connect again with your audience. An end screen is vital for that final connection, that final conversion. One last call for action is key here. Look at some of the biggest YouTubers and what they do for end cards. There is always a call for a click and the chance to check out something new.
The first thing to think about is links to other material on your channel – many end cards will allow links to two other videos. Some also feature calls to subscribe to the channel, or even give a follow on social media. This is your last chance to appeal to your audience and get them to interact with your channel. Don't let it slip through your fingers!
Create playlists to organise your videos
If you have a series on your channel, get it organised so that it can be found in one place. If you are regularly posting content, there is a strong chance that you won't be posting parts of the series back-to-back. Not organising your videos means they risk being lost among your full channel, even if you create unique thumbnails for each series.
Playlists are an easy way for you to organise your content. Grouping videos in ways that best match their subject matter has two benefits: it makes your content easy to find and you can take advantage of YouTube's autoplay feature for playlists. This means anyone viewing your playlists might be inspired to watch the entire playlist back-to-back; there's no searching required, all the videos are there in one easy-to-find location.
Remember, everything always comes back to your keyword usage. Playlists also appear on YouTube's search engine and since this is a big collection of videos, it makes for some very keyword-rich content. Playlists are a great way to easily organise your content while ensuring it is as optimised as possible for YouTube's algorithms.
Add in appropriate tags and hashtags
Tags and hashtags are fantastic ways to target your chosen keywords and thus ensure you are leveraging them in your favour.
Tags are words and phrases you can add to your description to help YouTube understand what your video is all about. It will then group your content with other similar subject matter, increasing the likelihood of interested parties finding your videos. A word of warning: don't go overboard with the tags as too many keywords can confuse the algorithm. Keep them focused to your main keywords and adjacent ones that broadly cover the topic.
YouTube hashtags improve the discoverability of your video. As with other social media platforms you just have to click the hashtag to be shown other pieces of content that use the same hashtag. Hashtags on YouTube can be placed just above the title of the video and in its description box. Use them to lead people to your videos and to boost your SEO.
Hashtags can also be used to tie your content together without using playlists. For example, many top creators choose to create unique hashtags centred around their branding to group their videos together and make it easier for viewers to browse their content.

Make sure your YouTube channel is optimised
Having your own YouTube channel can be a fantastic move for your brand, as it gives you the chance to diversify your content and offer something special, creative and informative to your audience. Treat it like any other type of content you create and follow SEO best practices to ensure the content is properly optimised and searchable.
A properly optimised YouTube channel means your brand's content will be far-reaching and readily accessible. There's so much to gain – a fantastic audience can be cultivated on this platform, they just have to find you.

Sharon McFarlane is managing director at Glasgow-based Digital Footprints, a digital marketing agency specialising in content marketing, social media, UX design, website design, branding and conversion rate optimisation.
Want to learn more affiliate marketing hacks to get you the best CPA/rev-share deals possible? Then you NEED to join us for Affiliate Meet Markt in Berlin on 26-27 Oct. And the best part… Affiliates attend for FREE.
Back to The Top