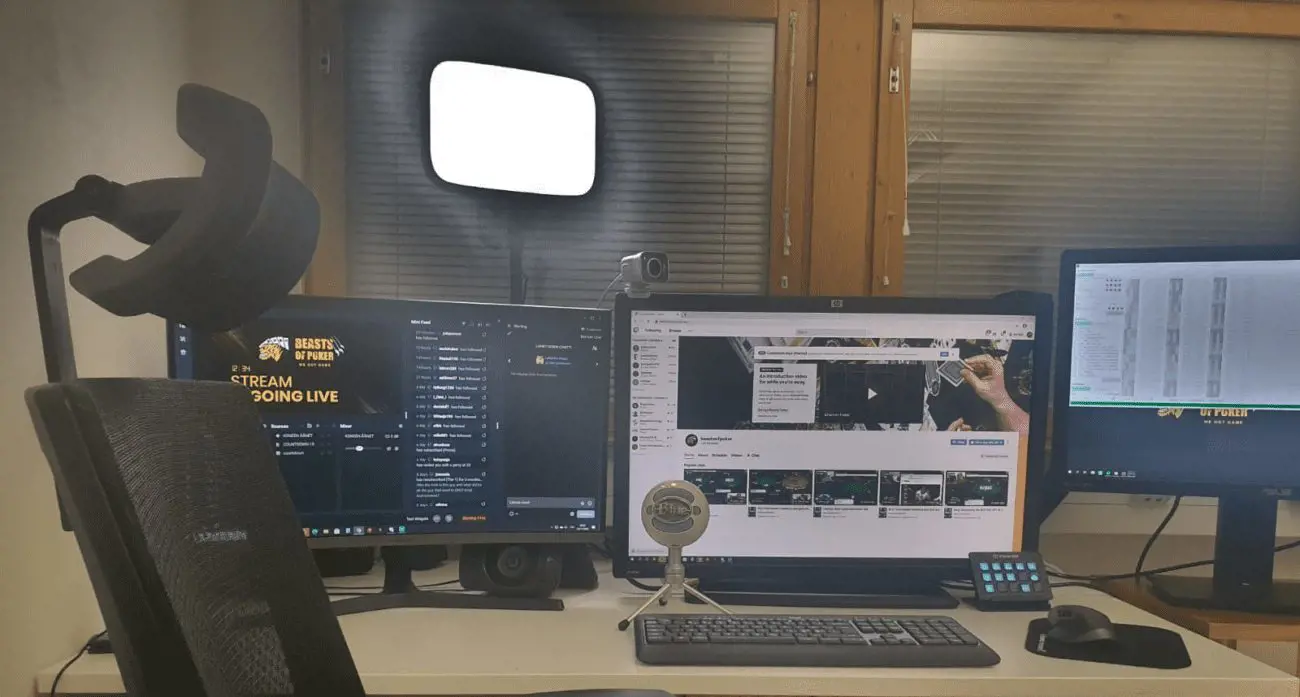 Samuli Sipilä tells us more about the rise of Twitch as an affiliate marketing tool, and how to make the best out of the platform
What's the first thing that comes to your mind from the word Twitch? If you're like most people, you'd say something like the go-to place for all gaming streams. Twitch users watched a total of 3.1 billion hours' worth of Twitch content in the first quarter of 2020 which is up 17% compared to Q4 2019. Twitch allows esports fans and gamers to watch games in real-time while having a genuine interaction with their favourite streamer. It's no secret that many of the viewers place great trust in product recommendations from their idols on Twitch. The conclusion savvy affiliate marketers might make is this presents a big opportunity to build brand awareness. How can you benefit from the rise of Twitch as an affiliate? Here we outline a number of key things to do - and thinks to avoid - as an affiliate on Twitch.
Do: Fully engage with your audience
Twitch is all about interaction and providing authentic and engaging content. If your ideal customer is a young adult male, you can get their attention by streaming on Twitch. This was the case for us at
Beasts Of Poker
, which made the decision to embrace the platform a no-brainer.  When it comes to igaming products, we've found that one of the best ways to build engagement is to arrange giveaways, competitions or games involving audience participation.  While having engaging elements is great, don't forget about the basics of Twitching. Chatting with your users and answering their questions is essential. After all, streaming is about connecting to people. Did you know streaming on Twitch automatically creates content you can use for YouTube as well? By using the export to YouTube feature, you can easily share highlights of the stream. Once the video content is migrated, your brand becomes more searchable across the web.
Don't: Rely on in-stream conversions alone
Delivering a consistent experience for your potential customers is harder than ever before. You have a multitude of different channels where customers may find your brand. The buying journey happens across several touchpoints. For many igaming products, there's no single channel that can cover every step of it. We're not saying that designing proper commercial banners, Twitch commands, and conversion rate optimisation (CRO) aren't worth focusing on. You just need to think about the bigger picture here. A few good questions to get you started with this would be the following:
How can I make sure your viewers hit the follow or subscribe button?
How can I turn my viewers into followers of my brand on social media?
How can I guide the viewers to consume the great content on my website?
Should you get worried if you don't get an immediate payback from streaming through affiliate revenue? Twitching is not a short-term play so it may take a while to generate revenue. Still, your branded search volume will increase right away. Google will notice branded searches and see that you're a real brand and one in which people are interested.
Do: Reach out to brands who are hungry for the air time on Twitch
Subs, donations, and affiliate sign-ups during your streams are the most common ways to earn by Twitching. Can you produce entertaining content that viewers spend hours watching? If so, you can certainly find igaming brands who would be willing to give you a sponsorship. How do Twitch sponsorships work in practice? You're playing games of a particular brand in exchange for a monetary reward based on monthly viewer hours. Sponsorships are great for making a steady revenue from Twitching since you can predict quite accurately how much they will be worth to you.
Don't: Stream with an inconsistent schedule
Reliability and consistency are very important for both attracting and keeping viewers. Many gaming fans treat Twitch streams the same way as people who watch their favourite TV show at a certain time of the day. Growing without committing to a streaming schedule is going to be a struggle. Managing the stream becomes easier for your whole team once your broadcasting times are clearly outlined. If you happen to miss one of your regular streaming days, it's good to make sure you let your community know that in advance.
Do: Connect to other streamers for collaboration
Sharing audiences by organising collaborations with other streamers roughly of your size is a big win-win. It gives added-value to the audience as long as both of the streams are unique and of high quality. As there are a lot of streamers in each category, finding potential streamers for collaboration shouldn't be an issue. When setting up collaborations, make sure to take advantage of the multi-Twitching tools and chatbot commands available.
Samuli is a mid-stakes poker professional with two SCOOP titles and an Aussie Millions title on his belt. As a Twitch streamer, he plays both cash games & tournaments and hosts famous players as guests. He is the writer of Gambler's Diary, a blog focusing on poker adventures around the globe.
Back to The Top