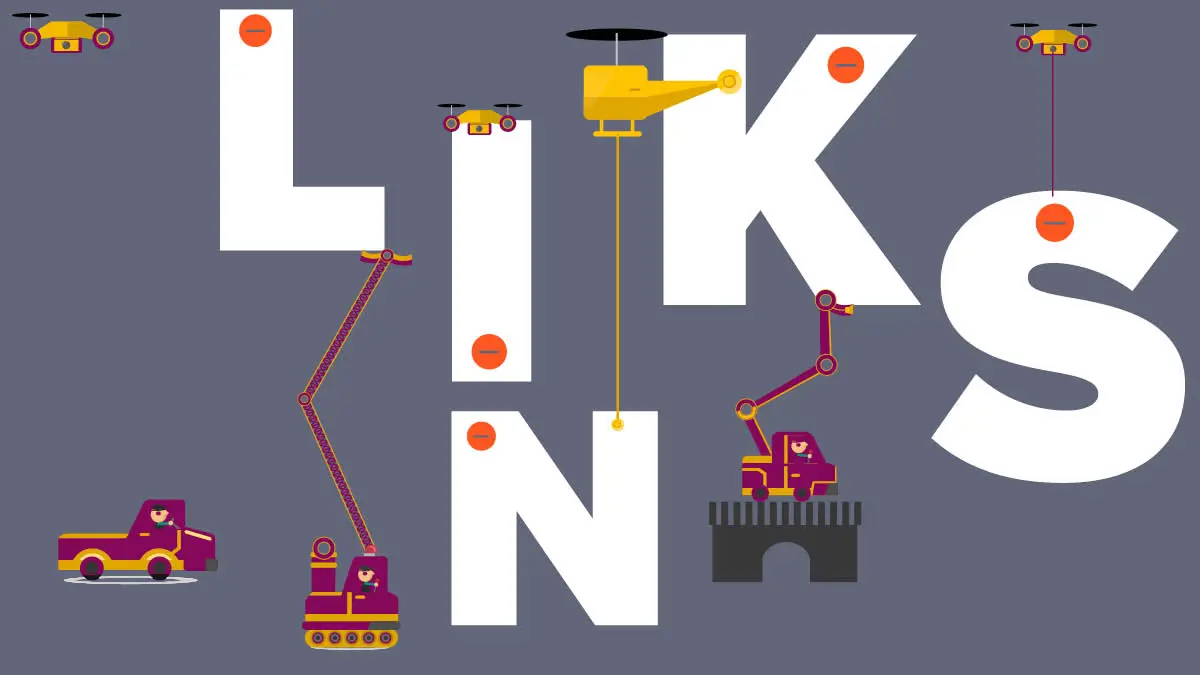 Search specialist Kris Harrison provides insight into how to start your journey towards gaining high-quality links to your igaming website. Finding, identifying and building quality links is essential if you hope to rank highly in the SERPs, so it's vital to understand what you're looking for and how to start building!
A casino affiliate website can have outstanding content and a spectacular UX design, but if you don't have a strong backlink profile your chances of ranking in the Google search results are slim to none. Link building is no easy task, as there are thousands of casino affiliates looking to attain high-authority links to push their brand higher in the search results.
So where do you find quality links? What are the best links and strategies for the igaming industry? What is a great example of a quality link? We will try and answer these questions in this article.
Findings quality links
Much like keyword research, link building involves a lot of strategies and creating a roadmap of potential links you will want to attain. When beginning your link building journey, you will need to create a list of target domains that you want to attain a link from and then create action items on how to get them.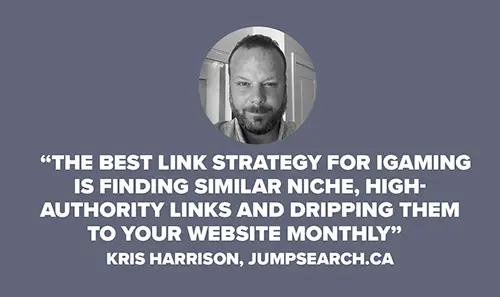 First, you want to find similar niche sites, in this case igaming, and add them to your target list. To find this list you can use igaming industry webmaster forums such as that on the Gambling Portal Webmaster Association (GPWA) site to attain contacts for link trades or buys.
Next, you want to look at your competitors (the sites ranking for your main target keywords) and extract the high authority links they have pointing to their website and add them to your target website list.
In order to find the backlink profiles of your competitors, SEO software like Ahrefs and SEMrush are key to understanding your competitors' link profiles. Once you have compiled this list you can create an outreach strategy to contact the webmasters, providing them with a good reason to add a link to your website.
This last part is the tricky part as high-authority, trusted igaming niche websites do not need to add your link. This is why you can approach them with unique, excellently written content for their blog, or offer a payment along with the content. Furthermore, if you have a network of igaming websites (it's always good to build a network) you can offer a trade.
For example, add a link for my website 'A' and I will link out to your website on my site 'B'. You will need to have a strong link profile for your network prior to offering a link trade as the webmaster will need something in return in order to add your link.
Best links and strategies
The best link strategy for igaming is finding similar niche, high-authority links and dripping them to your website monthly. What do I mean by dripping? We suggest adding a maximum of 6-8 links per month as you do not want too many. Limiting numbers should prevent them from being flagged as spam.
What do I mean by high-authority in a similar niche? Google loves natural link building so once you have your target list, you want to extract the igaming websites that score highly on your SEO tools' page authority ranking software and have traffic to the website.
Be careful to ensure the websites have traffic as having a high domain authority is not the top indicator of a link – if the site has no traffic it could be spammy, and you do not want that pointing to your website.
Now, what happens when you have exhausted all your igaming resources and still need links? Guest post blogging is still an option that works but be careful about how you proceed. You must do a full audit of the websites you are going to attain a link from – I am sure you will have compiled a list of guest post links from your competitor research, so this is a promising sign as the websites you have audited are ranking for high-value igaming niche terms.
When guest post blogging on websites you must create optimal content so that it appears natural and is similar to the niche of the website; use an anchor text that appears natural and ensure the website has traffic from your website's target market (e.g. 1,000 unique visitors/month from the USA).
Once you have checked all these boxes you can proceed with purchasing a guest post blog. However, do make sure that you mix your links: do not feature guest post blogs exclusively throughout the month but a 60/40 ratio of quality similar niche posts to guest post blogs. We have found this system works to improve your ranking monthly in the internet gambling affiliate sector.
What is a quality igaming niche link?
The best quality niche link is one attained organically through a well-written topical article. The link should be in the igaming niche with high domain authority and lots of niche-specific traffic. Finding these links is no easy task and it may take a lot of content to produce a link of this quality, but your efforts will be rewarded and reflected in the search results!

Kris Harrison
is MD of JumpSearch.ca. A veteran search engine marketing professional with a diverse business background, Kris has owned online media entities in North America, Europe and Asia.
Back to The Top