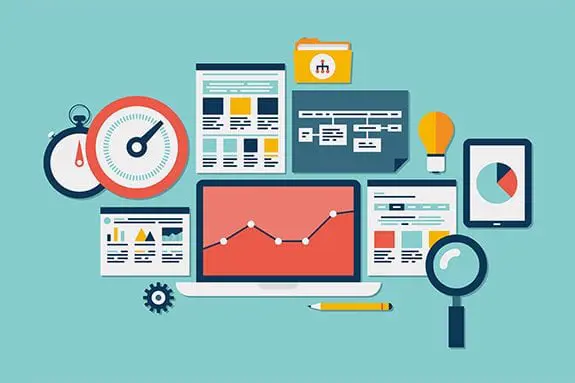 Undertaking SEO audits is costly, but none of the oft-cited excuses for not doing so really hold water when you consider the potential long term consequences, writes Kaspar Szymanski.
Search enginge optimization audits are costly. Their findings, even when applied to improve site signals for users and search engines alike, rarely translate into immediate results. This presents a challenge, particularly to fast-paced, quarterly resultsdriven organisations. However, while there are a few shortcuts to speeding up the implementation of better SEO, there are no alternatives to external audits that make necessary SEO improvements possible in the first place. Sites simply can't do without periodic SEO audits. The fact that especially large, commercial websites require annual SEO auditing in order to deal with risks and maintain operation is not as widely accepted as it is universally true. Often, hesitant decision makers provide a number of reasons why their business is different and - despite finding themselves under mounting pressure - immune to online market dynamics. Let's look in detail at a number of these claims that are heard time and time again.
We don't need no SEO
A very select few online businesses are in the unique position of either being the only relevant player in their respective niche or providing a product or service so vastly superior to any competition that their target audience is willing to ignore poor user experience. These sites often rank for their brands, which are directly associated with the main product. Because Google tends to favour sites popular among users, these very few, extraordinary online businesses can survive and - until a serious challenger appears in their niche - even thrive in organic search. If you are reading this, however, chances are your site is not one of the select few. The majority of commercial and even most non-commercial websites need to actively drive their SEO efforts. First they must ensure that their site is crawl-able. No less importantly, they need to select the right type of optimized, converting landing pages available for indexing and serving to bots and users alike. The basic decisions do not end there however. Avoiding spider traps, content duplication and crawl budget waste are by no means less important. Yes, your website needs SEO because even if you don't care for optimization at this very moment, your competitors likely do.
We've got our SEO under control
The difference between having a website maintained by the in-house SEO team and having the same site investigated by an external SEO consultant actively looking for weak points is the difference between a paid-for article and a piece of investigative journalism. In-house SEO operations are necessary and can be a great asset to implement improvements swiftly. But they tend to be hesitant to question past decisions, which at the time may have been reasonable, even great, but which are now outdated and, at best, not helping to elevate rankings. It takes an external third party to gather data and uncover weak points. Inhouse teams have often superb knowledge when it comes to proprietary systems and site infrastructure, after all, that's what they build. But where they require assistance is stress testing the site, by an expert who can bring experience to bear of having worked on hundreds of websites and seen all of their possible failures before. An external SEO consultant working with the in-house team is an opportunity not only to avoid failure, but also learn from the failures of all past audits, including your competitors'.
We performed an audit only last year
Few people are surprised about the need for annual maintenance cycles of their vehicle. Not so with recurrent reviews of websites and their search signals. The point frequently raised is that an audit has been conducted not so long ago. At which point Internet realities seem to be entirely out of the picture. Any website resembles similarity with a living, evolving organism. Even if it were static, change is the only constant in the Internet around it. Since the last audit a number of factors that impact a site's ranking have been constantly changing, most importantly competitor sites which have been upgraded. New web sites may have joined the competition for queries and user attention. Google and other search engines surely have adapted their internal and external policies to better reflect a changing online environment. As a result of that, new algorithms are been released and old ones refined. On top of that, user behaviour evolves and their expectation changes. In consequence of all the factors above a site deemed to be fit for competition not so long ago may at this point be outdated. Periodical SEO audits are also about benchmarking a website against the state-of-the-art in web standards, search engine policy and, most importantly, currently competing market players.
But we don't cut any SEO corners
Compliance with Google Webmaster Guidelines is an oft-cited reason why there's no imminent need for an SEO audit. Building brand sites that adhere to search engine guidelines is a viable strategy, but by no means an insurance against violating any of these. The most common slip-ups relate to failed oversight of third party collaborations, which can result in serious consequences, including manual spam actions being applied. Once again, the constantly changing environment poses an additional challenge, particularly when it comes to subtle, little-publicised policy updates by search engines. As with a car maintenance cycle: better to act now before something breaks.
We were planning a site relaunch anyway
Another point often raised in opposition to conducting an SEO audit is an impending or planned relaunch of the website. In that situation, the main question is whether any changes to the new design or architecture are still possible. If not, any audit can indeed be postponed until after roll-out. If the relaunch is scheduled for the next two quarters and past mistakes can be avoided, it's high time to include any SEO audit findings. Depending on the roadmap, a successful relaunch is likely to make an SEO audit necessary.
SEO is too expensive
Yet another reason cited against regularly conducting an external SEO audit is the cost. Any thorough evaluation of a site must be data-driven, to enable repeated crawling of the website as well as its backlink profile, in order to draw accurate conclusions. The volume of pages that are being crawled as well as the estimated number of live backlinks that require crawling are factors that to a large extent determine the price tag of a high quality SEO audit. It's important to remember that neither the size of the sitemap submitted to Google, nor the results for a site:operator query are the ultimate number of pages that may require crawling. Neither does the Google Search Console backlink sample provide sufficiently accurate data to forecast the existing volume of backlinks. All of these samples need to be treated with caution and seen merely as a reference. Some cost may be avoided by diligently documenting site updates, link-building and marketing activities, by securely saving web server logs and regularly downloading backlink samples provided through Google Search Console. However, none of these steps will significantly reduce SEO audit costs. Any data analysisdriven service comes at a cost and the SEO industry is no exception. However, even most cutting-edge, high-price SEO audits come cheap compared to the costs potentially incurred by low-quality or nonexistent SEO audits. Nowadays, SEO is the cost of doing online business.
The last SEO audit was useless
SEO is an important part of an overall business strategy and must be prioritized accordingly. To draw yet another automotive comparison, one does not simply stop maintaining their car just because of a poor experience regulating the AC unit last time. There are undoubtedly snake oil salesmen in the SEO industry, similarly to any other business vertical. The decision to commit to working with an SEO auditing agency must be a wellinformed one, and requires a foundation of SEO understanding. Some resources provided by Google, such as the SEO Beginner's Guide, can provide valuable insights, but ultimately, it's a high level decision with potentially long-term consequences directly impacting the growth of the online operation. Once that decision is taken, clearly defining and aligning expectations helps significantly towards delivering actionable results. Poor past experience with external SEO auditing however is even more of a reason to not further postpone conducting one that helps understand the website search signals and, most importantly, how to drive site visibility in Google Search going forward.
Back to The Top