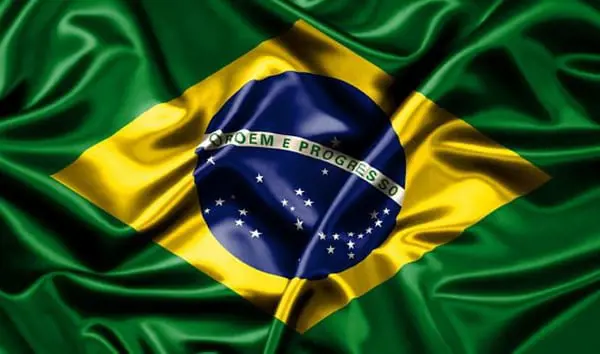 Dee Schechter analyses the traffic of the leading sites across sports betting, casino and poker in the country to provide a picture of the competitive landscape ahead of a much-anticipated market opening. 
Brazil has long been a highly coveted market for international gambling sites, and yet, a tough nut to crack. While interest in gambling has been high, particularly in poker, sports betting, and even bingo, the market has been extremely restrictive even to overseas operators, most specifically in payment processing. In the last few years, select operators have managed to bypass payment issues by working closely with local payment processing companies or setting up alternative payment solutions. With operational costs high and regulatory constraints rampant, international gambling sites have yet to tap into the potential of the Brazilian market, and in some cases, completely closed their doors on it.
In the last couple of months, regulatory developments have reawakened the hopes of operators waiting for the floodgates to open. And thus, the introduction of a proposed gambling bill that would make offline and online gambling legal (and taxable), warrants one big question: what is the current status quo of the market? We ventured to answer this question by analyzing our data and conducting a survey of the total gaming market in Brazil. We looked at the desktop and mobile traffic of existing sports betting, poker and casino sites in order to provide a picture of the competitive landscape as it stands today, with a focus on operators in the most popular vertical, sports betting.
Gambling traffic in Brazil
The gambling vertical makes up 0.4% of the total web traffic in Brazil. Of the total gambling traffic, sports is the biggest subcategory, followed by lottery, with poker, casino, and bingo some way behind.
Casino
There are a lot of casino sites currently generating traffic from Brazil. Nevertheless, the traffic is never consistent, with peaks and troughs throughout the period of analysis. The introduction of the gambling bill in December seemingly resulted in an increase in traffic in the ensuing months, tapering off around March (see Figure 3).
Poker
The live poker scene in Brazil is fairly well established. Contrastingly, the online poker scene has for the most part been relatively slow, mainly due to the difficulty of making online payments. Nevertheless, that hasn't stopped various operators from sponsoring local events and tournaments, such as PokerStars' Brazilian Series of Poker, and 888's recent hosting of 888LIVE—their first ever event hosted in Brazil. Figure 4 shows the top traffic-generating sites in Brazil for poker since January 2015. It's interesting to note that while there are three operators among these sites — Poker Stars, 888Poker and Full Tilt— content and community portals Maisev, PokerNews, and SuperPoker also made the list, with PokerStarsowned Boomplayer.com and Playtech's PokerStrategy also registering some traffic from Brazil.
Sports betting
It would be a golden opportunity for local and overseas bookmakers alike should gambling become legal in Brazil in time for the Summer Olympics. While it is highly unlikely that the government will get its act together soon enough, the market is definitely stirring since the introduction of the bill. Sports betting traffic has been growing strongly monthover month, with a marked acceleration since December (see Figure 5).
There are currently 10 prominent bookmakers who have generated traffic from Brazil since January 2015 (see Figure 6).
Nevertheless, just because these sites have in the past or are currently generating traffic from Brazil, this does not necessarily mean they are accepting players from the territory (example: WilliamHill.com).
Recent changes in the market from competitive standpoint become clearer when you visualise market trend percentages over time (see Figure 7).
While Bet365 and Rivalo.com have significantly increased their market share, William Hill has made the decision to pull out of the market and reduce activity altogether. Betfair appears to have cautiously initiated activity in Brazil, targeting lottery websites to generate traffic. In trying to understand which channels operators are using to generate traffic, we've also broken down the traffic sources used per operator. Referrals and display campaigns are the biggest traffic-generating channels (see Figure 8).
Top sports affiliates and referring websites
While the majority of the international sports betting operators are getting traffic from media and display campaigns, there are some prominent affiliates that get are getting traction from within Brazil (see Figure 9).
Whilst well down the list at the moment, apostaganha.com is an interesting newcomer among other, more familiar, names. According to our stats, it is steadily growing and gaining traffic from Portugal, and increasingly Brazil (see Figure 10).
What can search traffic tell us?
In March 2016, search traffic made up a small percentage of the total traffic generated within the sports betting category in Brazil. Nevertheless, we wanted to understand what players were searching for, and what some of the trending brands were in order to get an idea of what are some of the most popular brands today. Based on SimilarWeb's index of 100 websites in this category, Bet365 was the most searched brand term, followed by Sportingbet, generating 16% and 12% of the total search traffic respectively. Sportingbet's traffic is also slowly trending, increasing its share month-over-month.
Still a long way to go
While a Gambling Bill was introduced by the house of representatives back in December, Brazil still looks a long way from legalizing and regulating online gambling. Overseas operators will have to wait out their time patiently, at least until the current wave of political unrest passes and the possible impeachment of the incumbent president is settled. In the meantime, operators should focus on establishing their digital footprint in the country in order to be ready to go when the regulated market finally opens for business. Disclaimer: the sites discussed in this article are showing up as those that are generating traffic from Brazil. We are not implying these sites are necessarily accepting players from Brazil. We simply measure the traffic that comes and goes to these sites.
"While the live poker scene in Brazil is fairly well established, the online poker scene has for the most part been relatively slow, mainly due to the diffi culty of making online payments. But that hasn't stopped various operators from sponsoring local events and tournaments, such as PokerStars' Brazilian Series of Poker, and 888's recent hosting of 888LIVE—their fi rst ever event hosted in Brazil."
Back to The Top