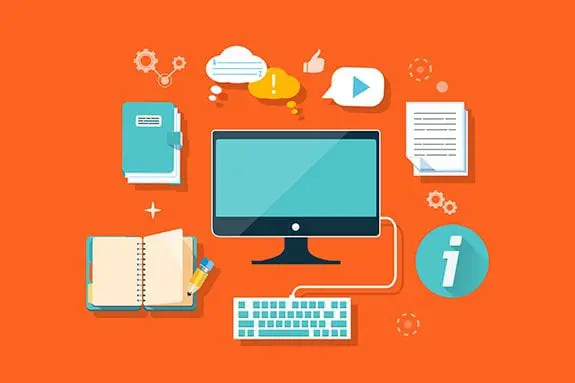 Matteo Monari and Alexandra Tachalova analyse the backlink profile of the top 10,000 online gambling sites to provide some key insights on link-acquisition strategies on the sector.  
In the last issue of iGB Affiliate, we used big-data to learn more about online gambling traffic quality andsources. In a similar way, in this article we will analyse the backlink profile of the top 10,000 online gambling sites to draw useful insights on link-acquisition strategies, so what follows are the secrets all this data revealed to us.
For this study, in order to get the best possible overview of the full backlink landscape of the gaming niche, we relied heavily on quantitative analysis and big-data crunching, using some of the most comprehensive databases and tools available. To gather and analyse the highest possible volume of links, we asked the help of the nice folks at Ahrefs, who wrote a specialised script that allowed us to pull customized data sets for a massive amount of backlink profiles straight from the biggest backlink database available.
Just as with any market-wide, largely quantitative analysis, this analysis should be taken with a pinch of salt when it comes to precise numbers and proportions. However, as you will glean from reading the article, we still managed to draw a few very significant key insights.
Links in the gaming world: traffic,real SEO value or just old tricks?
The gambling niche is notorious for its SEO tricks and SEO-driven link usage, though we did not expect to discover that more than 50% its backlinks do not bring any referral traffic. No matter what other sites in the industry do though, we recommend keeping an eye on this number: links that bring zero visitors to your website may in the long run give Google a reason to mark your website as suspicious in termsof its backlink profile, eventually flagging it for manual reviews.
In terms of link quality, it is important to take into account where links are coming from. Based on data from Ahrefs, we discovered that approximately 16% of links in the gaming industry come from redirects and frames, which is two times more than, for instance, what we saw in the digital marketing niche. We assume this number is related to the high importance of affiliate traffic in gambling:affiliates typically do not want to pass SEO value to the gambling sites they link to, "cloaking" their links and possibly also hiding from Google the very fact they are linking to gambling sites at all, so they can avoid being perceived as "thin" affiliate sites. Therefore, redirects and frames are widely used to "cloak" ongoing affiliate links in the gambling niche.
Going more into detail and looking at recurring patterns, we discovered thatwebsites that are considered to be industry leaders also practice black/grey hat link building tactics at times. For instance, we found out that one of the biggest online betting websites purchased an expired domain possibly for the sole purpose of redirecting the power of a link on Examiner.com to itself. We found several similar cases, so monitoring and buying expired domains to benefit from redirected links seems to be still rather common practice within the gambling industry. However, such tactics come with great risks, as they increase the chances of a website being penalized by Google.
Another finding supported the insight that websites still heavily rely on grey/ black hat SEO methods in that less 12% of backlinks in the gambling industry come from domains with a domain rating that is above average. We arrived at this number by analysing all the referring domains, and if a domain rating was higher than 60 according to Ahref 's metric, we qualified it as "well above average." As a result, we discovered that only a small minority of gambling websites has backlinks from authority sources. This figure, though, could be considered partially biased by the strongly  uneven distribution of link-quality across sites. As a matter of fact, it was significantly leveled up by the domains at the very top of the list - very big brands which had a large amount of quality links. Therefore, the problem with the quality
of the links is even more acute: if several leading gambling websites have so few quality backlinks, then websites at the bottom of the list are absolutely stuffed with unnatural links!
Gambling and news: a tough relationship
Given the importance fresh content and fresh links possess in SEO, in our research we analysed links to gambling websites on the top news platforms, from which gambling sites can earn not only quality links, but also traffic and brand awareness. To do that, we pulled a list of more than 4.500 news websites from SimilarWeb and analyzed that data using Ahrefs' link data  and technology.
The first thing we found out was that 37% of gambling domains have at least one link from a top news website, but  only 24% of them have more than one top media source in their backlink profile. Among the reasons why the stats are so low may be the fact that gambling brands usually have a weak social presence, which directly influences whether a website has social proof. As a result, it may be challenging for journalists to decide whether a website is trustworthy and whether it is therefore safe to write about it. Hence, only large, well-known brands get media exposure. Even worse, only 6% of gambling websites seem to have links from more than 10 top news websites among their referring domains. This number shows us that only a few gambling websites from the top 10.000 are able to build authoritative links on a regular basis.
Significantly though, our analysis uncovered some odds comparison sites with as much as 4.6% percent of total linking domains being important news sites. Apparently, odds and betting stats seem to be the way to go for gambling websites to regularly get featured on the news.
The following percentage of gambling domains have links from top media sites:
37% of domains have just 1 linking site;
24% of domains have more than 1 linking site;
6% of domains have 10 linking sites or more.
So what do you do if you are not a betting operator and are a small brand lacking the resources to appear in the news? Innovate! If you cannot earn links through high-quality content, you can make the news by breaking an industry pattern. This is what we learnt when we were analyzing how gambling websites earn quality links and we came across a very interesting case.
In 2014, Chris Holbrook, the founder of Freepostcodelottery.com, proposed a new, innovative gambling business model: he created a lottery that does not sell tickets, but advertising space. Users sign up with their emails and postcodes, and then they will have to return to the site every day to check if their postcode was selected. This process creates page impressions, thereby driving revenue for the advertisers that pay for the prizes. As a result, the website is now a leader in social traffic (it takes the fifth position on our list), also thanks to a Facebook page with a bunch of testimonials from winners. Journalists from Forbes, The Mirror, The Telegraph, and many other reputable news websites praised  Holbrook for his idea and his attempt to break the mould and do something novel in the gambling niche. This example illustrates perfectly how you can establish a leading position in the industry just by doing something different.
Gambling and content marketing: are odds really all we have to share with the press? Another goal of our research was to find out exactly how a gambling brand can more easily get mentioned in the news. To tackle this task, we identified the leading media sources that publish news on gaming and analysed what kind of content from gaming sites is more likely to appear on those websites To begin with, here are the top three news websites linking to gaming sites we identified:
USAtoday.com
HuffingtonPost.com
TheGuardian.com
Noticeably, the Guardian has recently become favourable to controversial niches, and now it not only publishes news about gambling brands, but also news related to adult content. We also would like to draw attention to the fact that among the top news websites, one will find mostly UK media giants, since gambling is legal in the UK. What we did not expect to see in this list, though, was USAtoday.com.
We analysed gambling-related content from top news websites in order to discover successful content marketing strategies used in the gambling niche. Despite the fact that gambling has started popping up in the news, we quickly (and sadly) learned that mentions of gambling companies usually do not necessarily happen as a result of well-structured content marketing campaigns. We examined what kind of messages were tied to links to gambling websites appearing in the news  and  discovered that, usually, journalists write about gambling websites in regard to betting on popular and trending events.
However, typically only numbers and figures are mentioned, with no clear structured message, interactive or visual content associated with them. Essentially, we could say that instead of  simply producing content that is worth mentioning in the news in the form of odds, gambling brands could get much higher results and possibly create a buzz by fully piggybacking on the news agenda. For instance, many top media websites recently published news about betting on presidential campaigns and included links to gambling websites that host such betting pools. Yet, we did not find among these mentions from the top  news websites any quality, in-depth or interactive content by gaming brands.
Conclusion: four data-driven tips on how to improve your link profile
In this article we learned that most links in the gambling world seem to be there for purely economic reasons, either as "cloaked" affiliate links or as pure SEO links, essentially driving close to zero traffic (and possibly value) to the sites they link to. We also learnt that even authoritative sites seem to have issues in getting press coverage, and as a result only 37% of the top 10,000 gambling domains have at least one link from a top news website.
Luckily, going through so much data also gave us some good ideas on what works and what does not work when it comes to content marketing and link-acquisition in the gaming niche, so here are some useful tips:
Break out of recurring industry patterns! As seen in the case of the Freepostcodelottery.com's success, unconventional ideas may allow a brand to be featured on leading media websites and earn authoritative links organically.
Start using content marketing! While it is hard to come up with a new business model in the gambling industry, you can (and should) go down unexpected routes in order to make the news and simultaneously earn quality links. One way to do this is to create educational and entertaining content matching hot topics and gambling. This is actually quite an innovative approach in the gambling world, since according to the data we analysed, gaming websites seem not to employ fully fledged content marketing techniques. The most common example of content is hosting betting pools on
trending news, providing valuable content that is newsworthy itself (infographics, interviews, interactive videos, etc.).
Start getting quality links! Instead of receiving links with no traffic from suspicious and irrelevant websites, try to earn links from sites withhigh domain ratings. Obviously, news websites are able to give you authoritative links, so ensure that your content is newsworthy and your brand will attract journalists' interest.
Pitch your ideas to those who are willing to collaborate! We spotted a few very high-end media platforms that are eager to write about gambling brands: go pitch them your content and try to establish a long-lasting collaboration with them.
Going through more than 10,000 backlink profiles looking for patterns, best practices and interesting examples was not easy, but we definitely feel that the insights our big-data analysis allowed us to gather were worth the effort. Wehope you will also find our discoveries useful and will be able to take advantage of them in your next link-acquisition activities, hopefully improving upon the relatively "flat" landscape discovered in our research. Good luck!
Back to The Top