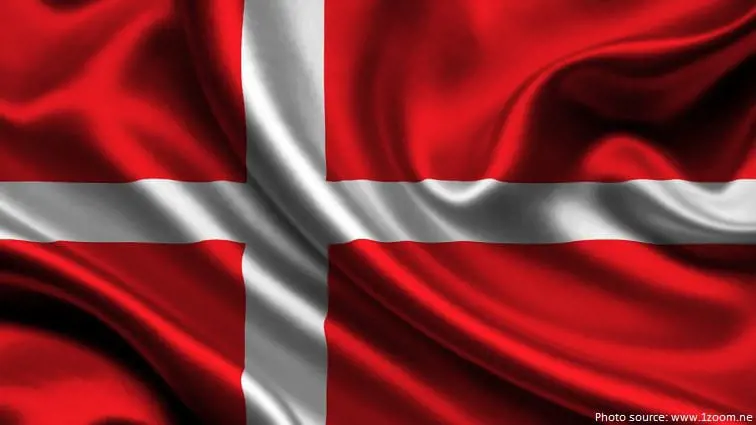 CEO and Co-Founder of Better Collective, Jesper Soegaard has overseen the growth of a student side-project into a huge international business in Copenhagen. 
How and when did you first come to enter the gambling affiliate space?
Jesper Soegaard: In 2002, when we built our first website, CasinoVerdiener.com, a casino portal. Our way into the industry was actually as players ourselves, claiming bonuses from casinos and trying to make a bit of money from playing ourselves. Christian and I, who founded the company, are Danish, but we moved to Berlin after high school to have a good time and improve our German, and then we decided to start a German casino portal explaining more about the possibility of bonuses and online casinos in general.
When did Bettingexpert become part of the business?
We bought Bettingexpert in 2006. It was founded back in 2000 as Globetting.com, rebranded as BettingExpert.com in 2004, and sold to us in 2006.
What do you see as the most significant changes in the iGaming and affiliate space since you entered the industry, and how have these changed how you do business?Back then, we were just two guys trying to get this website thing to work, and there were so many other similar businesses to us. Traffic wise, it was all about Yahoo! and then later on Google, and the mechanisms to rank search on engines were so simple. You had very few websites actually focused on producing great content or creating a great product, it was more about, ''OK, how can we just get those rankings and drive traffic." As it has been said many times, it really was the Wild West, in terms of traffic and the mechanisms being used to get traffic. Honestly, in the beginning, we weren't really very good at it! We didn't have much traffic on our sites, we really had to learn for quite some time, and it was also a part-time job for us, as we were still studying at the time.So when did you and Christian decide give up the day jobs and go full-time into affiliation? It was in 2006, when we decided to buy Bettingexpert. We decided, "OK, we're going to give the business one year, working full-time, and see where it takes us." After that year we realised that: "OK, it's at least a business, it can become an even better business." So from that point on, we knew this is full-time work and it definitely pays as well.Our readers will be aware that Better Collective includes the CasinoVerdiener and Bettingexpert brands, but can you tell us more about how the overall business is structured?We are based on Copenhagen, where we have almost 70 employees. We have a few student employees, but the majority are full-time, working of course as web developers, designers and on the content. We also have quite a people working in outreach, getting links and attention to our websites. We operate hundreds of websites. In addition to the big brands, most notably CasinoVerdiener and Bettingexpert, we are also trying to develop new, sustainable brands. We have one called roulettegeeks. com, which has an interactive roulette strategy simulator, and many other projects and apps as well, but also a lot of smallerwebsites where we are focusing on more niche products. These could be specifically focused on slot machines, or related to only to game strategies. So we apply a broad mix of strategies, of course because we see their potential, but also for risk management purposes.
What are the main countries/ territories for Better Collective in terms of revenue?
We are seeing the largest part of our revenue coming from the UK. Scandinavia is also big, and the German-speaking countries.Have you been impacted by the point of consumption tax in the UK? We have grown a lot this year, and because of that, I can't precisely say how we have been impacted, but the tax has surely affected our revenue from the partners. That question is probably much easier to answer for the operators, as they see all the figures, but we more or less hit the same wave. We are taking a tax hit, but at the same time [regulation] probably drives a bigger market. So it's both positive and negative.Which emerging territories and markets are showing the most potential for growth, and which are proving challenging? We are testing markets all over the world, including any potential regulated markets coming up, as in general we believe we should be present in most markets. We are seeing some very early, but very interesting, signs in Africa, for example, seeing a lot of traffic from Kenya. You still can't compare it value-wise to other markets in the Western World, but I believe in the long run that Africa will be a very interesting market, just as Asia is very interesting. We are trying different markets there, but it's difficult. You have the cultural aspect, as we have a hard time understanding their gambling patterns and what they are interested in and getting the traffic, and it's difficult compared to the markets we know and have been working in for many years. At Bettingexpert, the number of active users is growing, particularly and interestingly, from the US. The more they talk about legalising sports betting, the more visits we have, especially from New York and California. Of course, everybody speaks about the US and when it will really open up, and we have a lot of traffic from the US, but right now we can't really monetise it, so are just waiting there ready to jump on that opportunity when it arises.Denmark transitioned to a regulated and (highly) taxed market a few years ago. What impact has this had on your business, and with the benefit of hindsight, has regulation proved more of an opportunity than a threat for Better Collective?I definitely see it as an opportunity, and I really hope that the entire European Union would take the same approach as Denmark and the UK, as the regulated markets are just so much easier to manoeuvre in. You also see steady growth in those markets, with the Danish market having grown a lot since it was regulated. We have a good and fair competition. Of course, it can always be better, for example, horse racing is still in the hands of the monopoly, meaning as a Danish citizen you can only bet on Danish and a bit on Swedish horse racing, and not on any UK horse racing, which is annoying, also from a customer point of view. But overall it's working well, so I am very much in favour of it. From a business perspective, it's also increasing the valuation of the companies, and we are seeing strong figures in regulated markets.Better Collective has achieved exponential growth in revenue over the last five years. What have been the main factors or developments driving this?It's Bettingexpert growing a lot. We've been able to increase the traffic year after year, and for many years, were able to double it. That is a very big website now and, with the knowledge and experience we now have in this industry, see so many opportunities, also linked to those niche opportunities I mentioned earlier. We have the resources and manpower to chase every opportunity we see, and that has been the strategy for the last couple of years, investing a lot of the [financial] result from the previous year in new opportunities. So we have had steady organic growth, which is constantly enabling us to scale more.What will be the main areas of focus for Better Collective over the next 12-18 months, and why? We are very focused on making sports betting as convenient as possible for the users to place bets. From a user-centric perspective, that makes a lot of sense. It shouldn't be a hassle when you want to place a bet, it should be easy and something you are able to do in a few seconds, from anywhere, on your phone or on the website, and you also shouldn't have to worry that much about getting the best prices. We also believe that will drive a lot of growth in the industry, because we are going to see a much bigger turnover and volume if we are able to make it more convenient for users to place these bets. So our sports betting focus is on that tech side of things. With casino, we believe we need to make excellent content and products, be really ambitious about the projects we are working on. It shouldn't just be an affiliate portal telling you a bit about the pros and cons of a casino, it should be more in-depth, provide cool tools such as strategy simulators. So being creative and ambitious with the types of content and products we create. For the industry in general, there tends to be a bit of laziness when it comes to creating strong content and products.Regulation is an increasing consideration for high-profile marketing businesses such as yours that drive traffic to dot. national and dot.com sites. How do you strike the right balance? We look at the big operators, the countries they accept, and they are behaving in various markets, and try more or less to adopt that strategy. Since there is no actual gambling going on our websites, we tend to be a lighter grey than the operators. We are very interested in regulated markets and in those we know will be regulated at some point. We don't want to be in markets where we know for sure it's completely black. But in those to-be-regulated markets, if we get any communication from the state or any agency, we will comply with what they tell us, as we don't want to take on any fights. If you look at the biggest affiliates, such as XLMedia, they focus on the regulated markets, and we see ourselves more or less in the same light as an operator. We want to comply, we want good and solid regulation we can all live up to and follow. We have no aspirations to be in grey markets just for being there. We would rather just be in white markets.The big operators are all now looking to gain scale by merging with one other. What are the implications of this for large affiliates such as yourselves? We are seeing mergers, and a more mature market. But it's also such a lucrative market, so acquisitions will aways happen, and I think there will also be a lot of new operators trying to gain a foothold and succeed in this industry. I also think the larger affiliates tend to act in similar ways to the big operators, so these affiliates will always be interested in smaller affiliates to acquire. Maybe we will see mergers among larger affiliates, so the mechanics will likely be the same, but I don't think we are going to see a market ruled by a very few number of operators dominating everything. There will be too much innovation and smaller operators bringing new angles to the industry and gaining traction from that. I expect this constant competitive fight to continue.Better Collective has managed to build a substantial affiliate business in recent years, but the space is arguably more saturated and competitive these days. Given this scenario, what main pieces of advice would would you give to any affiliate starting out today? You need to find your niche, your own little area in this industry, and you need to put a lot of energy into creating great content. At least, that is how I would go about getting a website started, gaining some rankings with Google and generating some traffic from there, but it's really important you focus and don't attempt to be a jack of all trades.Affiliates are rather lagging behind the operators when it comes to mobile optimisation. Why do you think this is, and what are the main challenges for affiliates when it comes to effecting this transition from desktop to mobile? I think it's probably because of the nature of the products most affiliates have, which are pure informational websites, which means they don't think there's such a big need for a good mobile experience. Whereas as an operator, you know users have to be able to place bets from their cellphone. Therefore, I don't think affiliates feel the same kind of urgency, but with the updates from Google and how they are constantly communicating the need to be mobile-friendly, I'm sure affiliates will adapt. But we don't have the natural drive from concrete users placing more bets, and know that conversions to new depositors are difficult from a mobile phone, so that's probably why affiliates haven't focused on it. However, they will have to adapt, or they won't be around in five years' time.What proportion of your actual traffic is now coming from mobile though? At Bettingexpert, we are seeing 50% mobile traffic. It has grown extremely fast.Mobile aside, what do you see as the biggest immediate challenges ahead for your business and the wider affiliate sector? I'm quite optimistic we will see some decent regulated markets around Europe, but it's still my biggest concern that we end up seeing some cases of very tight regulation, which can have a really big effect on the market and on affiliates as well."We need to be creative and ambitious with the content and products we create. A portal shouldn't just tell you a bit about the pros and cons of a casino, it should be more in-depth, provide cool tools such as strategy simulators." "We want to comply, we want good and solid regulation we can all live up to and follow. We have no aspirations to be in grey markets just for being there. We would rather just be in white markets."
Back to The Top