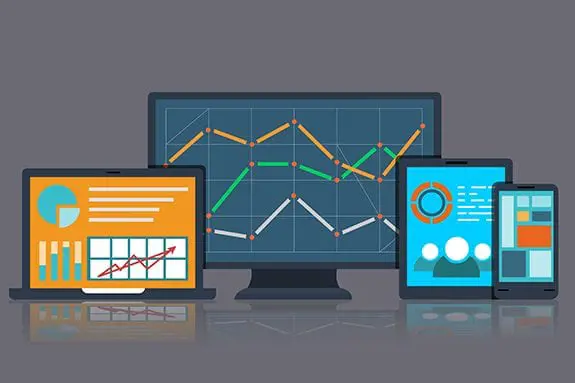 After an eventful year for the iGaming search landscape, which saw the rise of ad-blocking to Google upping their content quality, our expert panel predicted developments and trends to occur over the next 12 months.
Fintan Costello, Managing Partner, Revenue Engineers:
The first major theme we predict for 2016 is that the differences between websites and apps will become blurred. We see two key developments driving this trend. In-app indexing and deep-linking are probably the biggest
opportunity we see in digital marketing in 2016. The ability to make your app accessible to the search engines is a game changer, and will provide a step change in growth to those who react the fastest. The second major trend, and closely linked to the first, is Google "hosting" content on your behalf. Be it through Google App Streaming where a user can try your app for 60 seconds before downloading it, to Google Accelerated Mobile Pages (AMP) where Google will host your content and deliver it at blazing fast speed to mobile users. Both of these speed up the mobile web experience and will drive even further mobile growth. Our wildcard long-shot prediction for 2016 is that operators will start to offer cross-device conversion attribution to affiliates. We feel there is now a huge disconnect between players reading desktop reviews on an affiliate website and then downloading an app directly from the App Store, and feel it could be easily addressed by operators.
Ory Weihs, CEO, XLMedia:
I
believe 2016 will continue to see the gambling affiliate market focus on technological innovation, improving the quality of publications, further M&A as well as regulatory and platform changes. 1. Technology is shifting from something performance marketers can benefit from to something they must have. These systems include demand side and optimization tools for media, yield management and supply side tools, tracking systems, segmentation tools and much more. We have invested and continue to invest heavily in technology and are seeing tangible results in the form of improved scale and higher margins. 2. Quality. This seems obvious, but the publishers of websites, apps and even media buyers really cannot get away with low quality work. Users and publishers, including search engines, have become more savvy and specific with their needs. We must offer real value and have a great user interface /user experience. Media campaigns have to be tested and constantly updated to optimize engagement. 3. M&A. Given the fast changing landscape I believe we will see further consolidation and acquisitions of affiliates by both by their peers as well as by operators. I also expect more strategic partnerships and joint ventures across the sector. 4. Regulatory. We are likely to see more countries in Europe introducing gaming regulation allowing for increased advertising across more channels. The winners will be those that already have the technology available and are able to work at high margins across many platforms. Once regulation is introduced, more platforms like Google AdWords in the UK, Facebook and so on, will become available, each one with its own technical demands.
Grant MacFarlane, Founder & CEO, The Media Image:
Omni-channel attribution. Traditionally the iGaming sector has had a very insular path to conversion or attribution view, in essence dominated by single session, last-click events almost always isolated by device type. As ad tech has evolved the smart operators/ marketers are taking advantage of the insights that are available. It's a super complex and data-driven exercise, and one that can be slightly subjective, but its crucial marketers invest the time and effort to correctly give channels their true value. Data is king. Online to Offline. Many operators have matched player IDs across device to understand usage and in some instances, particularly for large high street brands, the opportunity to match online to offline has existed and in some instances been exploited. The likes of Coral's connect card and Ladbrokes' The Grid are good examples, but more work is needed to close the loop on the true value of the online vs. offline journey. It will also help shape the personalisation of offers and user experience for the user. The journey needs to be seamless. Looking for opportunities in the haystack. The UK marketplace is becoming more and more competitive, as are Google CPCs and general costs of marketing in such a mature market. The smart agencies/operators are tuning into novelty markets to exploit cheaper and less competitive auctions. The demand is out there - start looking.
Matteo Monari, COO, Bizup:
1. Every year we hear people saying "this is the year of mobile". I am not sure whether the "year of mobile" was 2013, 2014 or 2015, but the reality is that mobile is already dominantly here, so 2016 is the year operators and affiliate alike need to adapt and be mobile, taking this for granted.
2. From Google's side, 2016 has already started with an interesting update, so it will probably not be a "quiet" year. In general, I think in 2016 Google will show that it can understand more and more what users really want and what sites really offer, getting better at determining query intent from one side and website content and purpose on the other site. So, in order to stay ahead of the competition, you need to understand which of your visitors are looking for games to play with, reviews to read, bonus codes to copy, or videos to look at, and ensure the pages they land on offer them exactly what they were looking for.
3. In recent times, Google has also shown (or at least declared) increasing attention to privacy and safety, hence https protocol. What's more important though, is the relation between using https and being able to use http/2 protocol and the speed improvements tied to this. This can get a bit technical so you can find more info here: searchengineland.com/ everyone-moving-http2-236716
4. As far as paid campaigns and online advertising are concerned, I think 2016 will the year of native advertising, both on desktop and especially on mobile, primarily as a result of the Adblock war going on between Apple, Facebook and Google. It is a war I think all affiliates should definitely be aware of, but I feel many are not, so for more information: www.theverge.com/2015/9/17/9338963/ welcome-to-hell-apple-vs-google-vsfacebook-and-the-slow-death-of-the-web
Nick Garner, Founder, 90 Digital SEO:
RIP the link:
Amount of iGaming-related spam sites to decrease.
Many operators to give up on SEO in favour of PPC.
Sites that are genuinely better will receive the kind of links that Google knows are valuable, and those sites will rank, as long as they engage users. SEO – the machines are taking over
Google will be able to interpret a website, or page, better than a human.
To win rankings battle, sites will have to put user engagement and satisfaction first.
Because so many iGaming sites suffer huge technical debt, expect to see fresh players coming through the rankings and comfortably beating mature incumbents. Technical debt – a rising tide
If an operator site runs with decades-old functionality, Google will not rank it.
'Remote betting', where users can place bets from affiliate websites, means the 'little guys' can out manoeuvre the big technically indebted operators. Watch out for brands like Oddschecker and OLBG.
Users will have zero tolerance for non-'all device friendly' sites.
Jesper Soegaard, CEO, Better Collective:
Euro 2016 set to be the biggest betting event ever. Consisting of 24 teams, up from 16 for Euro 2012, there are going to be more betting opportunities and acquisition options for affiliates and operators. Even since the FIFA World Cup in Brazil two years ago, in-play and cash out capabilities have boomed on both desktop and mobile. Combine that with the more Europe-friendly kick off times, as opposed to the tricky Brazilian time-differences, and this could be the biggest betting event in history. The changing landscape in Europe. In 2016, Romania is likely to finalise their new gambling laws, with a number of operators looking to secure licences. Affiliates will have to monitor this situation and ensure they are ready to move quickly and effectively assist those launching in newly regulated markets. We could also see change in Russia, Poland, Czech Republic, the Netherlands and Portugal. Even Germany could be added to the list. All promises to shake up the market. eSports and fantasy sports continuing to grow. We don't see the significant growth for eSports and fantasy sports in 2015 slowing down, with signs that they are fast becoming an integral part of the gambling industry. There remain some question marks over legal structure and regulation, particularly in fantasy sports, which we'll be monitoring, but for affiliates this could be the next big growth opportunity. Dynamic SEO challenges ahead. As more adblockers are developed, the importance of SEO in the affiliate landscape will only increase. The challenge for those with an SEO focus will be to stay ahead and ensure those blockers don't hinder campaign tracking and result in website owners missing out on legitimate player sign-ups. Understanding and developing for multiple devices will also put additional pressures on the tracking and reporting of platforms. But this flux also represents an opportunity to those who can harness change and stay one step ahead. Better integration to provide more partner opportunities. Bookmakers are now far more open to giving access to their APIs, which in layman's terms means that tech-savvy affiliates have the opportunity to integrate more operator capabilities into their websites. Having the ability to place bets, for example, without even leaving an affiliate site could become a reality in 2016, an exciting development for both affiliates and punters.
Richard Moffat, CEO, OLBG.COM:
1. At least one UK bookmaker will solve the biggest issue concerning betting on UK horse racing today. They will find a solution that allows them to accept bets at the prices they advertise and at the stakes punters ask for, and still be able to make enough money doing so.
2. UK bookmakers' battle for market share will continue to see a shift in marketing focus from gaining new acquisitions to gaining a bigger share of customer spend. Product differential and the ability to demonstrate why customers should bet with them regularly will become far more important than what the account opening offer is.
3. UK bookmakers will reward affiliates more for driving betting activity, recognising that each bet generated is indeed a sale. Affiliates with the ability to help punters to choose the best bookmaker for each bet they place will gain over those still focused on which bookmaker has the biggest free bet offer.
4. By the end of the year, at least one major bookmaker will announce that they are taking more bets on eSports than any other sport.
5. By the end of the year, daily fantasy sports sites will be spending more per month on TV advertising in the UK than bet365.
Shahar Attias, CEO, Hybrid Interaction LTD:
Ev
erybody will get smarter, due to the fierce competition, the increasing costs of running an online gaming operation and the shrinking profit margins – courtesy of your national taxation, system, thank you very much! We are going to witness an internal thinking process across the industry, focused at figuring how the hell a growth trend can be maintained with all of those vicious regulators lurking across nearly all markets. Everybody will shift their focus, due to the exact same reasons. We already witness companies trying to explore new territories (was there a single board meeting this year in which the phrase: "So how do we penetrate Asia/Africa/Wadiya?" hasn't been heard?), to optimize their player management capabilities ("Er, you, yes you – CRM boy, what was the name of that consultant you have mentioned four years ago and no-one listened because we were busy trying to get an invite to Fire & Ice?"), and generally speaking, work leaner and try to make more money out of any possible lead, including calling any registration (yeah, that's happening). Everybody will get sexier; no they won't, but hey – these are my predictions, not yours :)
Aideen Shortt, Partner, Random Consulting:
For the past few months, there has been widespread panic and fear-mongering about ad-blocking. Globally, over 300 million people have downloaded ad-blocking software, although estimates suggest only half of that number have actually installed it. While this has little effect on the day-to-day activities of an affiliate who is driven by search optimisation rather than cookie retargeting, it does have a more significant effect on the operators themselves, who are gradually seeing one of their acquisition channels being curtailed. This leads to an increased reliance on other key sources of traffic, and because television ads have, quite literally, a finite inventory, it's possible that affiliates will see somewhat of a resurgence in importance. 2016 will also continue to see consumers growing more comfortable with voice search. Siri was a bit of a damp squib to start with, but it's hitting its stride now and the phrase "OK Google" which kickstarts Google Now search, is being heard with increasing frequency. With global mobile usage reaching 3.2 trillion sessions in 2015 it's very clear that mobile is king and trends on that platform are arguably the most important determination of acquisition success. Additionally, new products such as eSports and skill games will emerge from the shadow of daily fantasy sports, each demanding affiliate attention and generously rewarding the earliest movers.
Judith Lewis, Search Director, Decabbit:
Back to Basics: SEOs have been too busy looking at how to game the latest algo update when they should have been focused on fundamentals as much as updates. Although SEO is constantly changing the fundamentals remain the same, and many SEOs have lost sight of this. Technically Optimised: 2016 will be the year the technical SEOs will get to say "I told you so" as the move back to basics includes code optimisation along with canonicalisation and hreflang fixes, schema.org implementation and more technical SEO 'fixes'. Link Love's Labour's Lost: There is a hard limit on what links can do for you. There is only so much £10k in link buying is going to do for your technically pants site no matter what you do. Once you've got technical SEO right, then start throwing money at links in a smart way (focus on the placement and the traffic flow from that, not just the link itself). Also, wheels still go 'round and round' so don't discard old for new willy nilly. SEO Is a UX Issue: Focus more clearly on the user journey in 2016. The most common question I ask in client meetings is why do we need to optimise for this keyword? Why are we landing users here? How can we make it simpler and easier? Google rewards a good user experience so get smart about user journeys. Bold Branding Brings Bonuses: If 2016 doesn't become the year your affiliate site becomes a brand, it could be the year you vanish. As more and more affiliates become brands in their own right, affiliates who have been relying on other traffic drivers could see CPC go up quite a bit and any organic visibility they had go down.
Onine Casino Reports
Upsurge in bitcoin use. Online gambling operators have continually proven that they value innovation, especially for payment methods. Well, bitcoin has already increased its presence among gambling sites since early-2015. Expect for the larger operators to integrate bitcoin in 2016 and for the rest of the industry to gradually follow their example. New opportunities in EU. Spain was the EU's major player for online gambling regulation in 2015. In June, it has announced that more than 20 foreign operators would receive licenses. Germany could be the next country to regulate, but progress was halted in May 2015 when it emerged that 2014 legislation was holding up plans to award 20 licences to gambling operators. More all-in-one operators. Industry heavyweights have been providing multichannel gambling services for years, but now it appears that smaller operators are following suit. Currently, there is no shortage of operators that can offer sports betting, casino games, live dealers, mobile access, and more gaming options from the same site; expect to see the trend growing in 2016. Focus on user-driven SEO. Google is shifting its algorithms to ensure users find content that satisfies them beyond their first click. Therefore, Affiliate sites with a high bounce-rate which haven't been optimised for mobile devices could struggle to drive traffic in 2016 and beyond.
Back to The Top