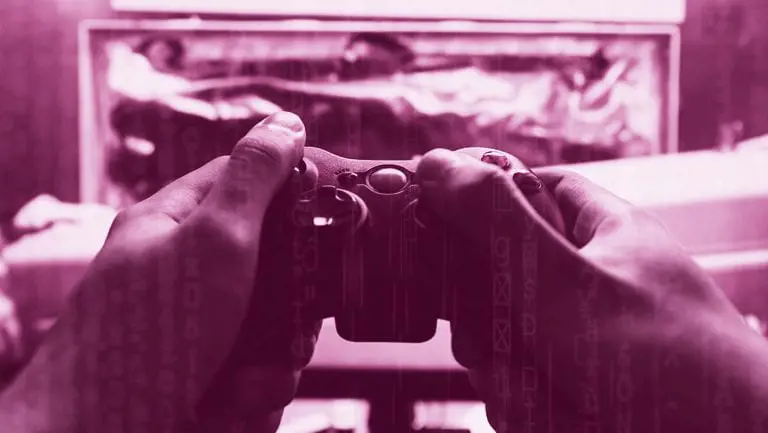 NetEnt recently moved to further monetise its content with the launch of an affiliate portal, pitting it against affiliates that have been targeting NetEnt related terms for many years. Julia Logan assesses its UK organic performance and potential.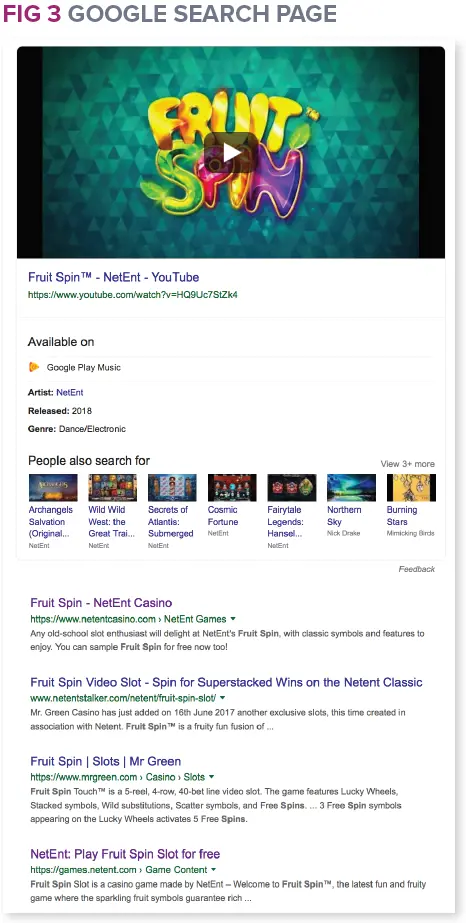 It's little wonder then that netentcasino. com outranks netent.com, as can be seen above in Fig 3. Interestingly, NetEnt has a video of the Fruit Spin game as well but it is published on its official YouTube channel and ranks at the top of the SERPs, so that is one important win. Note too the 'People also search for' block below that video with suggestions, mostly including other NetEnt game videos from the same official channel. Clearly, NetEnt knows how to use video for its benefit.
In terms of links, NetEnt has managed to obtain quite a bit of exposure for its new subdomain since launch (see Fig 4). This compares quite favourably even to the link profile of the whole netentcasino.com domain (not all of which targets NetEnt casinos and games) as shown in Fig 5. However, while in the SERPs for 'NetEnt' a Knowledge Graph card appears in Google, neither 'NetEnt Casino' nor 'NetEnt games' trigger that card. What's even worse, for 'NetEnt games' a featured snippet with the list of games from netentcasino.com appears at the top of the SERPs, while a competing game provider is suggested as a related search at the bottom.
Finally, let's compare the page speed of games.netent.com vs. netentcasino.com/ netent-casinos: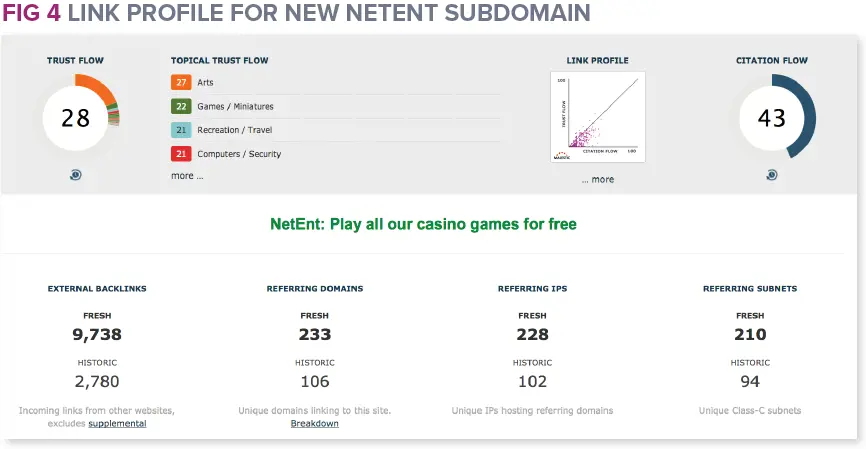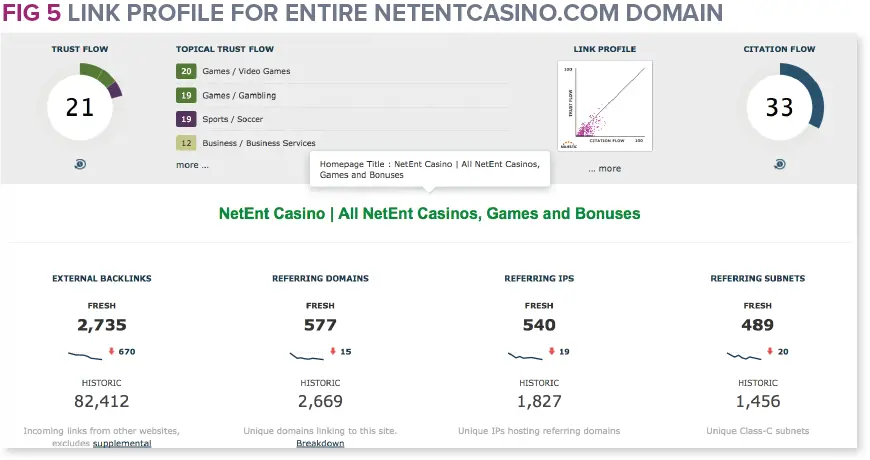 Both mobile versions are sluggish but the NetEnt domain is very slow, even for a visual and script-heavy site. The desktop version is better but still slower than many of its competitors. While this comparison is far from a comprehensive competitor and market analysis, what is clear is that there is much more to succeeding as an affiliate than simply having a recognisable brand or even one's own game inventory.
To sum up, if NetEnt wants to be a successful affiliate, it still has work to do. Typically, affiliates are more flexible than large companies and tend to implement strategies and improvements at a speedier rate. Yes, NetEnt may have the benefit of having a larger budget and more resources, but this does not guarantee it success in the affiliate sphere.
Back to The Top