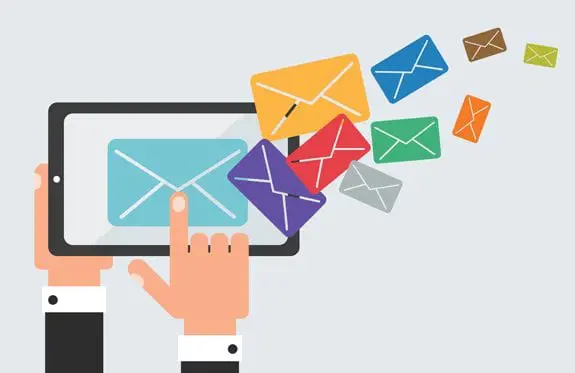 Although it's widely believed that social media is the only way to connect with Millennials, Corey Padveen says email can be equally effective in capturing the elusive demographic, if you tailor your offering correctly. 
There is an overwhelming presumption that email and Millennials do not go together. Email is seen as an archaic form of communication that modern Millennial players do not respond to as openly as some of the more commonly perceived Millennial platforms, such as social media. Like many of the other assumptions marketers and operators make when it comes to Millennials, this is a little misguided. There are a lot of considerations you need to take into account when justifying the use of email in your marketing strategies. First, email and mobile now go hand-in-hand, and Millennials live on mobile. Email is also one of the only singular focal points consumers have when it comes to marketing materials.
What does that mean? It means that unlike social media, or even television, an email, particularly on a mobile device, is the only item on which a user is focusing when it appears on screen. Moreover, email is a very personal platform, and so it is given more regard than some of the sponsored content that Millennials come across online. Personalisation is a key component of any successful acquisition or retention strategy. Studies also show that email is a hugely viable medium for connecting with Millennials. An Adobe study found that Millennials are more likely than any other demographic to check their emails everywhere from the car to the bathroom. Another study conducted by email marketing software form Adestra found that 73% of Millennials prefer to receive brand communications via email. These are all compelling arguments that might persuade you to reconsider the resources you devote to email, but to capitalise on the medium, a few strategies need to be implemented on an ongoing basis.
Build your own lists
Taking into account modern consumer behaviour and habits, there is no greater waste of an operator's or affiliate's assets than renting or buying an email list in the hopes of generating tangible results from Millennial prospects. While Millennials may be receptive to email, that comes with some contingencies. First, spam is spam. It doesn't matter how you spin the email or where your rented lists come from, if a recipient is unfamiliar with your brand, they will not be open to engaging with your offer or message. The majority of the media on which Millennials are engaging with brands has become subject to paid content. This means that there are not too many refuges left where content can be controlled. Email is one of those last platforms. Spam filters have become smarter, and Millennials are happy to use them. Build lists by running campaigns on other media, such as Facebook or Twitter, in the hopes of driving subscriptions to your lists from an initial source, thereby increasing the likelihood of engagement from email content in the future. And don't forget to take that extra step and double confirm the email subscribers who sign up. Doing so will guarantee that your recipients are aware of your brand and that your emails aren't blocked, bounced or sent to a spam folder, which might have the perilous effect of sending your domain to a dreaded blacklist.
Segment, segment, and segment again
Not all Millennial recipients are created equal. Every one of your prospects will come from different avenues, subscription sources and have certain criteria that make them entirely unique. It is crucial that you build segmented lists and make those segments as detailed as possible. This can be done in a number of ways, but perhaps the easiest avenue of going about this segmentation process is at the source of signup. With every campaign, a new list should be created. This might seem like overkill, but the reality is that each campaign — its structure, content, offer, and all other aspects included — will generate unique leads that exhibit unique traits. In order to drive up response rates to your email campaigns, you'll want to customise them as extensively as possible, and that means segmenting your lists into as many detailed groups as possible. There might be crossover, but creating offers that are designed for specific groups means that even if an email address is repeated, the recipient won't be seeing the same offer or product in your email, and that both of the campaigns in question will be tailored to a particular trait of that user, exhibited based on when he or she provided their email to you.
Personalise the content
Personalisation relates closely to that segmentation process, and it is a key strategy you'll want to employ if you intend to pique the interest of a Millennial base. As you create new lists, describe them in as much detail as possible. Note some of the key reasons why a subscriber is providing you with their information. Is it because you are offering something for a limited time, or a bonus? Maybe you're promoting a particular game or operator. Whatever the case is, clearly define the reason a list exists, then create content tailored to that defining quality. Even though email is a personalised space, and one that Millennials are more receptive to, don't assume that they're going to be paying attention to every single email that comes across their screen or mobile device. Your segmented lists tell you about the kinds of subscribers you're reaching. Use that to your advantage by ensuring that the emails making their way to a particular list member's inbox are read and action is taken.
Provide undeniable value
Another reason why your emails might not be generating the results you want is simply because they're not providing recipients with a tangible value. If you want to see results from a Millennial audience when it comes to email marketing, value is the key to your success. It is also important to remember that value comes in many forms. You might be providing tangible value in the form of an offer or monetary incentive. That's an easy one to showcase. It's a short-term value that might generate a one-time response from your audience. For long-term loyalty, the value might be in the form of knowledge or insider information.Sharing tips or information made available only to subscribers is a key means of showcasing value and developing lasting relationships with Millennials, so be sure to sprinkle those elements into the mix whenever possible.
Share when necessary
When operators or affiliates inundate a recipient's inbox with offer after offer, the situation becomes one of the boy who cried wolf. Eventually, your email address will become synonymous with spam, even if it still manages to make its way into a user's inbox. Moreover, there will be little to no incentive to click on a link or redeem an offer, since it will always be assumed that another one is right around the corner. Create an editorial calendar and stick to it. Share offers sporadically and keep your audience on its toes, waiting to redeem that next one. The response in cases like this, where you're more interested in sharing something of value  than sharing something every day, will yield significantly greater results. It might seem like email has gone the way of the dodo (or Myspace) but it is still a hugely viable marketing platform. If you can put together a value-oriented strategy that connects with Millennials on a personal level based on their expressed interests and behaviours, you'll be in a good position to drive significant results from your email initiatives.
Back to The Top