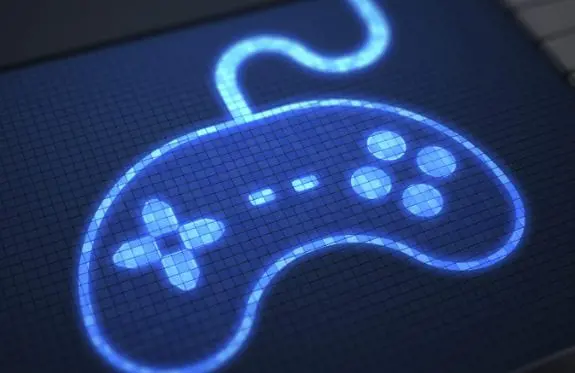 CS:GO developer Valve has now issued cease-and-desist letters to sites which have blurred the line between virtual and real-money by offering skins betting, but with an estimated $7 billion set to be wagered this year, this unregulated market is not about to go down without a fight, writes consultant Christina Thakor-Rankin of 1710 Gaming. 
The last year has seen the betting and gaming sector getting more and more interested in a new 'fad' called electronic sports, or eSports, a term used to describe organised competitor computer gaming.
And with good cause. This is a sector where one of the most popular games, Counter Strike – Global Offensive (CS:GO), boasts around 380,000 unique active players at any one time, the last tournament pulled in over 70million viewers, and is on track to earn just short of $20 billion this year.
With more players coming online every day, the likes of the BBC, Sky Sports and ESPN jumping on the broadcast bandwagon and pushing audience figures up to almost 300 million by the end of the year, sponsorship from top-tier brands like Coca Cola and US universities looking to offer eSports scholarships, this is more than just a fad.
eSports is far from new however. The concept of such competitions has been around since computer gaming started -one of the first large-scale events featuringover 10,000 participants was Atari's Space Invader Championships in 1980, the trendcontinuing with games like Pacman and Donkey Kong, and even featuring in moviessuch as Tron.
The 90s saw games move from public arcades into private homes as consoles started to become popular. To maintain  player engagement and secure marketshare, console producers started running their own tournaments, such as the Nintendo World Championships.
From the bedroom to the stadium The accelerant to the growing global phenomenon was the internet, which transformed what used to be playing computer games with limited numbers of opponents in physical locations, to one huge virtual global arcade, paving the way for the massively multi-player online games (MMOG or MMO), making competitive gaming accessible to everyone.
As a result, what used to be playing for glory, an entry into the Guinness Book of World Records and a trophy, an expenses-paid trip to the final is now big business and big money. Compare the prize pool of £6.5m for the "real" sport of golf 's British Open to that of £14m for the Dota 2 Championships. Basically just a video game, but with a prizepot likely to make any pro golfer think about swapping their clubs for a console.
And just like poker did back in the 00s, the size of the pots has seen many amateur players ditch the day-job to spawn a new breed of eSports 'pros', or 'athletes', who follow a training programme, have managers and engage in team transfers. So far this year, the top five players in the world rankings have pulled in over $1.8meach, the top team $9.4m, and the mostrecent Call of Duty tournament a pot of  $2m shared across 127 players, with a top prize of $200k.
With so much at stake, and so many similarities with other popular sports and entertainment events, it really is no surprise that betting firms are getting involved and seeking to cash-in. There are obvious concerns about allowing betting on an activity that has as much appeal to those under 18 as those over - the youngest promplayer, Benedict 'McKool' Ward, is 13.
In the end though, within the regulated space at least, this is just another event to bet on and subject to the same checks and balances as say betting on football, the Olympics, or talent contests – all of which have competitors who may be under 18.
Beyond regulation Based, on the above, you could be forgiven for asking, why all the fuss then? The key word is regulation – or rather the fact that those who are unable to access eSports by regulated channels can now do so via the unregulated world of virtual cash through 'skins' betting.
It starts with the concept of in-game purchases where a player can pay for extra features and attributes to help their progress instead of earning or receiving them as part of game play. This is not new – even games as simple and basic as Candy Crush offer ingame purchases, such as extra lives.
Within the context of eSports a 'skin' is a little like a decorative transfer or sticker for a players weapons in the game, and can be acquired through play, or just purchased.  They are entirely cosmetic and have no gameplay function, although the different patterns, colours and textures can be used tactically, for example as camouflage.
Initially, in-game purchases and acceleration features were of little or no value outside of the game. This all changed when Valve, which produces Counter-Strike: Global Offensive (CS:GO), in which players form teams of terrorists and counter-insurgents and then fight each other, introduced the concept of 'skins trading' to enable players to "experience all the thrills of black-market weapons trafficking without any of the hanging around in darkened warehouses getting knifed to death."
Moral and ethical questions of a game featuring terrorists and the thrill of illegal arms-dealing being promoted to under 18s aside, what Valve managed to do by allowing  players to buy and sell skins outside of the  game was cross the line between virtual and real-cash. They turned a virtual feature into a commodity with real monetary value in the real world.
In regulated betting markets where it is possible to place cash bets on eSports events in the normal manner, it has little value, unless those services are not accessible for some reason, such as age. In unregulated markets however, it provides a means of exploiting the fact that the law prohibits real-cash betting but is either silent or inadequate in respect of virtual cash in a way social gaming never managed.
This is how it essentially works. Go to  a skins betting site and exchange the skin for 'coins'. Use the 'coins' to place bets. Change the coins back to skins. Sell the skins for cash. It is very similar to bitcoin gambling sites that get around the legality of cash gambling by playing the virtual card.
The main differences between bitcoin and skins however is that with over 350,000 daily players there is much more liquidity, less volatility and in the case of players short of resources, can be acquired free by just playing the game irrespective of age. This is like a betting operator giving away free bets with no play-through requirement, KYC or age checks before striking the bet or processing the refund.
For those who are into eSports, using skill and judgment to predict the winner is a natural part of the process, whatever the age of the viewer or player. Throw in the option of being able to use this skill and judgement to supplement pocket-money via skins which are acquired for free just by playing the game of choice seems a no-brainer.
No-one knows how many playing on skins sites are under 18, but when you consider the huge number of teens playing the game, to the fact that in one month alone, CSGO Lounge (a skins betting site) had 38 million visitors, alongside the comments below from players, the answer is likely to be disconcertingly high.
Sven, a 16-year-old from Holland got into skins betting after being told by a friend that people were making easy money out of it. "You're really hyped and hoping  that your team will win. Every kill they get, every round they win, you get way more excited," he told Bloomberg.
Xavi from Spain began playing when he was 17. "It doesn't feel like I'm losing real money... I think a lot of the people playing are kids just because of the way they talk and their reactions. None of the websites that I play are asking my age. If they lose, players can get quite angry. It's like a drug. They need to gamble," he told Polygon.
Mats from Germany added: "I started playing CS:GO when I was 14 and started to bet and gamble a year later. Most of my friends were around the same age." He quit after losing money and never wants to have anything to do with gambling again; however, "…a few friends of mine are still wasting tons of money. Most of them are teenagers. This stuff is dangerous and access is so easy."
Tino from California started out on skins but then "…moved onto the jackpot sites - that's when I just started throwing money around, getting huge profits and huge losses", and a "little while later, I got hooked on roulette sites. There's a rush when you go all-in and win big." He told Polygon his 13-year-old nephew, who watched a CS:GO streamer win money on an online gambling site, started to play using skins he earned while playing. When he lost his money, he used his grandparents' card to buy more skins and lost thousands of dollars.
This are concerning insights for authorities. Bowing to public pressure, Valve recently issued cease-and-desist orders to several sites offering skins betting, but that appears to be just the tip  of the iceberg, and given the amount now being bet (an estimated $7billion this year according to Naurus Advisors/Eilers & Krejcik Gaming research) skins betting is not about to go down without a fight.
If the experiences above are any reflection of reality, then the real danger of skins betting is not just that youngsters are gambling, but that it is a potential gateway drug that continues to cause harm long after the player has outgrown video games.
Back to The Top