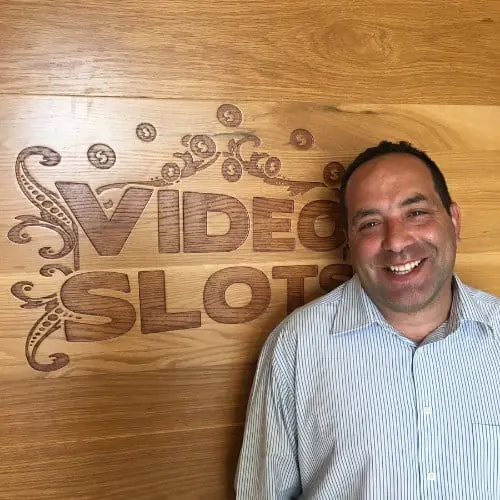 Miles Saacks, head of affiliates at Videoslots.com, explains why now's the right time to expand its affiliate programme
iGB Affiliate: You have built out a new affiliate team at Videoslots. Why have you decided to up your focus on this channel at this particular time?
The Videoslots brand has grown considerably over the last few years, but we are always looking for new opportunities and new markets in order to ensure that growth continues. We recently made the decision to apply for a Swedish licence and as we continue to grow it's no surprise that more and more affiliates want to work with us. However, it's very important to ensure we're compliant with the regulations for all markets within which we work. This is one of the reasons why we continue to add insight and experience to our team on a regular basis. Not only does it add extra bodies for the ever-increasing workload, but it also provides us with an abundance of new knowledge and ideas. It is also vitally important that we recruit people with an understanding of the regulatory compliance required in markets, especially as worldwide there has been a noticeable increase in regulatory discipline.
iGBA: Have these changes in personnel been mirrored in terms of how you are structuring the affiliate programme and how you work with affiliates?
Yes completely, compliance has always been important for us, but it has now taken centre stage for our affiliate program. This is especially the case in the UK as the Gambling Commission (GC) moves to ensure affiliates are fully aware of their responsibilities to players. Combined with the regulation changing in the Nordics, a lot of our focus within the affiliate program has been to make sure we are fully compliant. Understandably, this has been a very large project, but one I feel is going really well so far, and will benefit our affiliate program, as well as the players in the market
iGBA: Operator - affiliate relationships have been changing as regulators have made the former more liable for the acquisition and marketing activities undertaken on their behalf by affiliates. How has this impacted Videoslots and the affiliate programme?
There is a feeling among some affiliates that operators could be over-reacting but I don't think this is the case. The GC has the power to shut operations down. If this cuts out sharp practice and safeguards players welfare then we shouldn't complain. It is vital we stay on top of regulations not only to satisfy regulators, but to ensure we are doing the right thing by our customers. If we can work with affiliates to ensure we are fully compliant while remaining creative and engaging then we will have squared the circle.
iGBA: Videoslots has built its business on some USPs such as slots races and tournaments. Does this give you some more scope for being more innovative in terms of how you work with affiliate partners?
It's a saturated market and an operator's USPs are what helps keep you one step ahead of your competitors. Our innovative core ideas allow us to be creative, and the work we do with our affiliate partners is no different. Of course, we have some extremely exciting gamification concepts, including Battle of Slots, Casino Races, Weekend Boosters and trophies. This is something we always look to add too, and in coming weeks players will see more new features. We feel this really elevates our affiliate offering, and makes it really quite exciting. With these exciting concepts, our retention rates are fantastic, which only enhances our relationships with affiliates, leading to more successful partnerships for all involved.
iGBA: The re-regulation in Sweden is obviously a big focus for Nordic-born operators such as Videoslots. Are you applying for a licence and have you got a plan for mitigating the impact of the first-time-player-only bonus proposal?
Yes, our legal team are hard at work with our application, and our licence process is at the final stage of dotting the I's and crossing the T's. It is one of our strongest markets, so it is imperative that we enter the regulated Swedish market when it opens in January. We always look at ways to mitigate the impacts when entering a new market, and if things play out as we expect, then I am very confident that we can impact the newly regulated Swedish market in the same way we did the UK, and become one of the top brands there.
Back to The Top