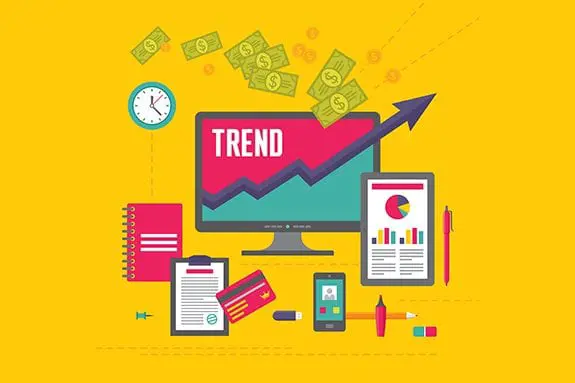 To mark our sister title iGaming Business reaching its 100th issue milestone, we asked Pinnacle's Marketing Director Harry Lang to provide his top 5 most significant marketing-related developments or events since the magazine launched back in 2002.
1. UIGEA. Or The Unlawful Internet Gambling Enforcement Act for those too young to remember that fateful day in 2006, has got to open this list. An act of biblical proportions in iGaming that halved the share price of PartyGaming and many other giants overnight and paved the way for PokerStars to begin an uninterrupted assault on the summit.
Quite how it was allowed to happen is still up for debate, but in a country that holds the right to bear arms as number two in its national rule book, the deep south Christian far-right voting masses were given a sacrificial lamb, and the American betting public have been paying for it ever since.
2. Paddy Power. I want to give these guys a nod for no other reason that they've kept marketing fun. Yes, their irreverent, devil-may-care approach to PR and campaign creative might be driven out of a data bunker in Tallaght and yes, they recently merged with a banking operation masquerading as a betting exchange, but anyone who can get away with a 100-foot Roy Hodgson Jesus on the white cliffs of Dover and still be on brand deserves some applause.
By the same measure, it would be a gross dereliction of duty not to mention Pinnacle's entry to the market in 1998 as a major milestone. The introduction of the high-volume/low-margin model to sports betting set the standard for sharp bettors that has yet to be beaten.
3. HTML5. Mobile was always going to make this list in some guise, and the app revolution seems to be a good place to deliver at least some credit. Having mobile web products wrapped in apps has become, more and more, the 'done thing' – it's easier than straight app development and allows more flexibility to develop mobile products quickly across platforms.
4. Google. If you're talking about digital marketing, then 'those that couldn't be evil' have to get a name check. From PPC to SEO, with most other things in between, Google literally owns the digital media landscape and anyone who doesn't implicitly follow their rules is going to lose. Like it or hate it, the big G is here to stay, and with a raft of acquisitions it's only getting more influential. Ignore them at your peril.
5. People. When I started in gaming as a marketing director for a poker start-up in 2006, it was like the Klondike gold rush. You couldn't sniff for dodgy 'executives' trying to blag and lie their way to an online gaming fortune. It was a mess. But 10 years on, the industry has grown up; more and more talented people are starting and developing their careers in the industry and much of the dead wood has been found out and banished to the rail.
Bad habits are less common, good processes more prevalent and the industry has greatly benefited from this richer seam of talent.
Back to The Top