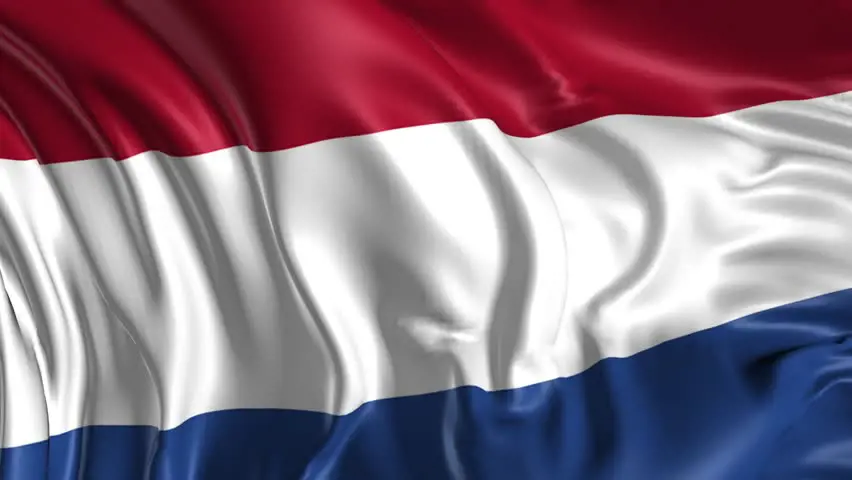 Lee-Ann Johnstone of Paysafe Group explores some of the key areas of discussion for affiliates at AAC 2016
Every time I attend  an IGB Affiliate event I meet new people and, most importantly, learn something new too. Through a series of discussions and encounters at AAC, I've pulled together these nuggets of wisdom to share with you. SPOILER ALERT: I am going to tell it like I heard it, so if you are sensitive to people having strong opinions, please feel free to stop reading now. First up was a collective group discussion. I was fortunate enough to sit on an interesting panel which discussed how operators are valuing affiliate traffic. What struck me first was how many affiliates were in the room. Considering it was first thing in the morning on the first day, I was rather surprised at the large turnout. 90% of the audience were iGaming affiliates, ranging from casino to trading and even DFS, clearly indicating this was a burning topic currently sparking much interest. The Q&A was most interesting – it made me think about the state of affiliate partnerships today. It was clear from the discussion that when negotiating commercial terms that are the right fit for both partners, there is a need for operators to clarify what their marketing objectives are. A common theme was that affiliates don't really know how to value their traffic in order to up-sell it - they rely on the operator to strike a deal then negotiate a bit each way. Also discussed was how traffic values can change according to season, event or whichever other marketing initiatives, promotions, or product developments are being prioritised by the operator at that particular time. The truth is, operators can suddenly shift their marketing methodologies based on a number of factors, so the timing of negotiations over commercial terms is also key. Understanding the value of your traffic to the operator's overall objective is core to an affiliate's negotiation of terms, and without it, direction is often lost. Moreover, both parties do not benefit holistically from the struck deal and in some instances can come away from the partnership with a bad taste in their mouths. Too often I hear affiliates tell me that they've just had the same old conversation with yet another operator:
Operator: "How much traffic can you give me?"
Affiliate: "How much do you want, what are you willing to pay for it?"
How can we overcome this stalemate? Operators must recognise how an affiliate is working, what their business plan is and how their skill set is optimised for driving traffic to their brands. If you truly want to partner with someone, you need to understand the best way you can work with them before you offer any commercial item that they might not be able to live up to or deliver against. With all the digital disruption taking place around us, it's getting much harder for affiliates to continue to drive high volumes of traffic. It's taking more time, and time is money, so margins are being squeezed everywhere. Affiliates are having to expand their digital marketing expertise outside of their core USP in order to continue building their site traffic and drive  added revenue to operators.
Finding partnership synergies Data and insight are now more prevalent– affiliates are rather sophisticated with their data monitoring techniques and gathering insights on player behaviour to optimise their marketing strategies. They probably know more about your customer's player behaviour than you and affiliate managers should be aware of and utilise this to make the right commercial decisions. Affiliates are still one of the most powerful marketing tools operators have in the acquisition arsenal – when you work in synergy, you can achieve great results. I would contend that today 25-40% of iGaming traffic is still being driven by affiliate/content sites. This means they account for a large slice of operators' new business pie, and should be working closer with their marketing departments to ensure synergies are being realised.
And yet… There seems to be a basic misunderstanding about how affiliate partnerships should work. They require being open and honest about what operators are paying for and what is really being deducted. Several affiliates I spoke to would rather have a better understanding of how operators' revenue is made up than earn 60% of who knows what. Affiliates do understand the complex cost structures that underlie the business of generating net revenue. They understand tax and regulation (as it affects their business too) so why are operators still hiding behind miscellaneous "admin fees" that get deducted from NGR? Surely we have arrived at a place - where in partnerships of trust - we can step outside of the one-size-fits-all remuneration model that most programmes still adhere to, and look to create ways of tracking commercials that will provide both parties with an agreeable amount of ROI? Yes – it will take a lot of bravery to disrupt the current commercial remuneration models we see in iGaming but it only takes one programme and a few clever affiliates to make an impactful change. I wonder who it will be that disrupts the legacy we have built for ourselves and finds a new way to value traffic, and promote an equal ROI in a true partnership.
So, on with the learnings… One of the other questions I asked affiliates in Amsterdam was around what they thought the next big thing would be. I ask this a lot, as I think it's important to continue learning and stay ahead of what's changing in the iGaming space, especially that I'm no longer working client-side. It seems that although there is a lot of hype around daily fantasy sports, few affiliates are looking at this. When asked why, the answers varied:
Don't really understand it;
Can't understand how to market it;
Don't know the value prop (revenue mechanics).
With the investment that we've seen from the dominant brands such as FanDuel and DraftKings and their recent launches n the UK, I would have this a great opportunity to jump in and take advantage of new ways of monetising traffic and databases, especially now that the US is legalising them. If I was a poker affiliate with a database of customers to market to, I'd be jumping right on this and investing some resource to stake an early claim. These games are fun, tournaments are simple (based on a rake model) and perfect for social sharing. As it's sports-related and based on picking a winning team, it's perfect to market to Millennials who are heavily tech (mobile) savvy. The point here is that affiliates are struggling to keep up to date with regulation and legislation, causing them to become too niche in focus and so missing out on up-and-coming potential opportunities and revenue streams. The digital landscape is now so broad that it'sno longer possible to be an expert in all  forms, and Figure 1 shows why, as it now encompasses multiple disciplines. This means that businesses have to find ways to collaborate with specialists (such as affiliates) and harness their knowledge to empower their own.
Affiliates need to be doing a bit of all of it to remain successful, and the depth of skill sets now required to be an expert in a specific field is considerable, thus taking up an incredible amount of their time1. When you look at it across the board, and you think about what's developing in each specific area it's no wonder that we are getting so lost in focus. When you're flat out busy working in your business (driving traffic, writing content), are you really taking note of what is happening around you in terms of digital disruption that's continually occurring? The rules that surround search ("Did you hear about AMP pages and how they now impact rankings?"), tech, and social channels now seem to change on a daily basis. For example, did you know that ad copy has increased on Google Adwords? Were you aware Pinterest changed its repinning strategies (for driving traffic) and now allows affiliate links again?NOTE: Bingo affiliates – are you finding ways to engage this rich pool of female customers? I've noticed that even Google isn't trying to teach basic "digital marketing" anymore. The foundation of Google's Squared Online course is about teaching you to think around digital disruption, to make you think ahead of the trends and to keep you ahead of the game.
Nuggets of wisdom summarised
Always attend events, network while there and ask a lot of questions. You will find that by speaking with people in different businesses you get to learn something new
Surround yourselves with people that are honest and keen to partner with you to achieve a great common goal
Don't sell yourself or your traffic short
Think about the industry disruption taking place around you, and how you can focus these changes to drive your business success
Try new things, break the rules, keep pioneering new opportunities, and grow your business. Work in and on your
business to develop new revenue streams.
Finally, be brave! You never know what might happen!
Back to The Top