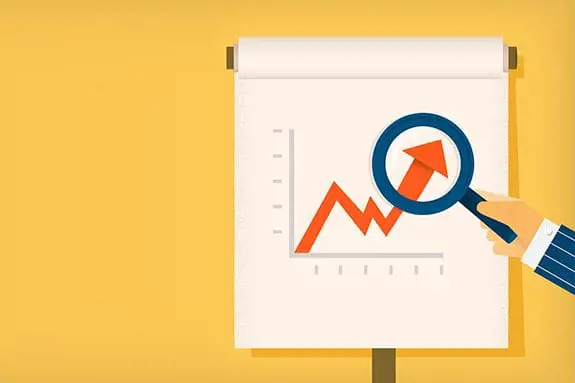 Larry Colcy looks at how one leading operator has successfully increased engagement metrics among high-value players using gamification. 
So your marketing campaigns are effective at getting people to visit. That's good. But the real alchemy is developing a strategy that will make them stay.
While brand loyalty might be considered an outdated notion, an operator that can engage gamers and regularly give them reasons to come back for more has a great chance of success.
How do you build that engagement? It's unlikely folks will come back just because they like the pretty colours on your website, and it's almost certain that the games you offer are available at a dozen other sites. You'll have to do better than that.
You can only engage and create regular customers by offering them something truly valuable that is not available elsewhere. They're gamers, so we already know that they like to play and they like to win.
What if that competitive element were to become the heart of our marketing strategy? Through gamification, can we appeal to their nature by creating an environment that will entice them back time and time again?
Bonus-centred strategy
Gamification is indeed at the very heart of the bonus-centred strategy Intertops has followed for some time. Players earn frequent player points whenever they play. They're ranked on a scoreboard according to these points.
They receive weekly casino bonuses based on their ranking and compete with other players for top prizes.
The campaigns always include random draws that even occasional players can win. Weekly winners are also entered in a grand prize draw at the end of the promo.
The aim is to provide a fair and rewarding environment for valuable players and hence provide them with as many extra incentives as possible. It is exciting for customers not only to play on their own, but to show their peers how they climbed to the top of the leaderboard through frequent play.
We know from customer service interactions that they are eager to get their leaderboard bonuses from the start of the week and really love these frequent rewards. Operators should truly value any feedback from customers, both positive as well as negative, to help them offer a better service.
Of course, it's not only the competition, but the bonus award that counts for players. Intertops campaigns usually give away about $30,000-$35,000 per week for four to six weeks, so the advertised prize money is usually around $150,000 and sometimes more. Six-figure numbers tend to catch players' eyes.
If it works...
Each month the theme changes, but the basic structure of the promotion is constant. Why? Because it has been successful in retaining and developing existing players and in attracting new ones. Marketing 101: If it works, do more of it.
The long-term gamification strategy is there, but execution is key. We have a brainstorming session with the whole team and then plan themes for the coming months. Of course, seasons and trends are taken into consideration.
For example, we ran an 'Oktoberfest' promotion with funny guys in traditional Bavarian costume sitting at a table with beers in their hands and playing cards and an attractive lady serving them beer. This promotion was voted the most popular in our survey – thus we plan to do another Oktoberfest promotion this year.
The most important thing is that players are happy, and, of course, we also need to take into consideration the profit we make each month. Our bottom line shows a direct correlation between our campaigns and increased play and deposits. Even with the big pay-outs we still benefit hugely because players are engaged with us, have a reason to stay and are depositing regularly.
Data from Business.com suggests that at least 40% of Global 1000 organisations now use gamification as the primary mechanism to transform business operations. Some estimate that gamification strategies can lead to a 100- 150% increase in engagement metrics.
As well as the improved relationship between player and operator, gamification campaigns can also prove beneficial for affiliates. A fun and well-thought-out campaign gives options for regular, fresh content backed up by new materials and fresh competitions to lure players.
Scoreboard bonuses are easy to promote due to their highly rewarding and clear bonus structure, and our figures show that a monthly promotion with a special theme is more enticing than just a simple bonus offer.
Players, operators and affiliates are all reaching for success in their own way, and a marketing strategy should service their diverse requirements. We believe that with this gamification model, everyone's a winner.
Back to The Top