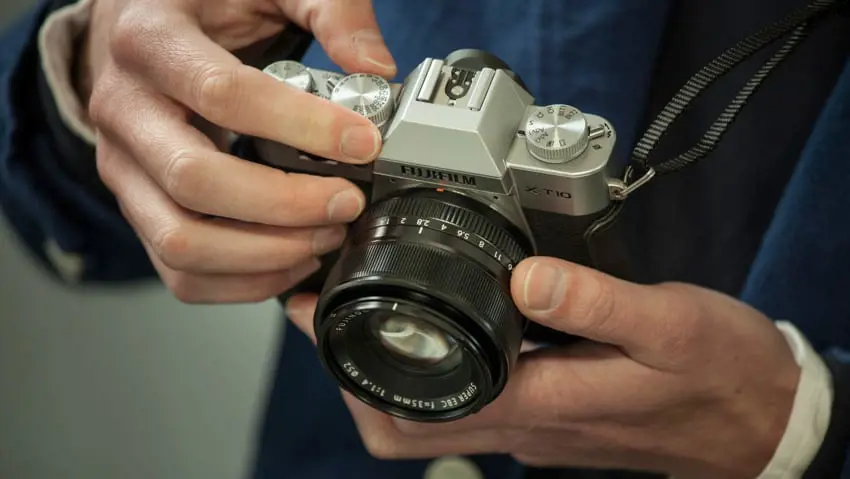 A recent update of her professional headshots sparked a thought-provoking revaluation of the power of visual imagery in digital campaigns, writes Lee-Ann Johnstone of Paysafe Group. 
If you know me, you will know that I hate having my photo taken. I have no "right side". I shy away from the camera at events and prefer taking pictures, rather than being showcased in them. As part of my journey towards being more authentic to myself, my work and focusing on personal learning this year, I decided recently that it was high time I updated my professional head shots and update the brand of me.
So, I went in search of a photographer who could do my personality visual justice who I knew would make me feel comfortable enough to let my guard down in front of the camera. After much discussion around the brief and plenty of research in both Instagram and *Pinterest (yes – I fall into the category of 44% of online women who turn to Pinterest for inspiration1 , a channel I feel is still grossly undervalued, but that's another story!) I felt ready. The results were better than I could ever have imagined, and the photographer certainly did a great job in capturing my personality on camera. Feeling rather pleased with myself, I set about updating my profiles online with these new images. What happened next was quite interesting, and led to a thought-provoking discovery which has changed my valuation of the power that visual imagery has in digital campaigns.
A picture (update) can paint a 1,000 words...
My photo update had stimulated new conversations, leading to new business and a journey of visual discovery. People I had not worked with for over ten years were now getting back in touch just to find out how I was, what I'd been up to since we last spoke and what I was doing now. They told me what they were up to and through this discussion we found synergies to work together again in our new roles. I was invited to new events to share and network at, outside of just the iGaming industry. I had interesting conversations about payments, social media, PR, sponsorships, as well as connecting with new affiliates I'd never met.
I saw a spike in the number of new views my social profiles were getting on LinkedIn, Facebook and Twitter right after the photo change, not to mention the increased number of recruitment link-ups and paid advertising requests I received in the week directly after. The point is: all these new leads, contacts and (re-)connections have led to some great new business opportunities, apparently all because I changed how I looked online. I learned that enhancing the visual representations of yourself, your site, your brand and your business are just as important as the content or wording you put alongside it. I thought about the power of executing visual content and messaging in my own digital marketing activities, and how I could use this reaction to improve my conversions and customer engagement. The age old saying of 'Don't judge a book by its cover' simply isn't relevant in our information-mobilised society today.
Our digital evolution means we are visual processors
I started investigating to see how digital marketing is increasing its reliance on the power of imagery to speak louder than the words that we read every day. I found the most amazing statistics online from a number of different sources and already conducted studies, which I have collated here.
*65% of people who see a visual image can recall that image three days later, vs. only 10% who hear it (2)
So what does this mean? Because we now have technology in our hands that allows us to search "in the moment" for information online, we are reading at a much faster rate than we did 20 years ago. Naturally, in order to cope with the massive influx of knowledge available, we inadvertently tune out up to 80% of the content we read each day via the internet. This means only 20% of the messaging you are putting out there in your campaigns is being read, understood or retained.
Visual content is now 40x more likely to get shared on social media than any other content type (3)
This is a pretty powerful message, so trust me when I say it's worth the time and effort to get your social media images sized and centred correctly before you post them! If we really are visually aware, and retain these images for up to three days, do you still want to post something on your social media or blog that isn't perfect, given it will be shared more than you think? How does that affect your brand, or campaign, or reputation going forward? Also, don't post just for the sake of it. Post something that's going to make an impact to your business, will elevate your campaign engagement and impress your audiences.
Facebook posts with a picture are 2.3 times more engaging than those without (4)
You probably knew this already, but now you know exactly why (we are visual retainers, remember?) Don't skimp on pushing notifications out as text just because you are under a deadline to get it done. Make your message relevant and engaging enough to be remembered and you will find you have to do less campaigns to reach your objectives. It boils down to finding ways to work smarter, not harder, and being authentic to your brand, your online presence and making your digital footprint speak louder than words. Stock images are expensive… but guess what, you don't have to rob a bank or be a professional photographer to access or use great images to deliver your promotional messaging. There are loads of applications available that can help you get free source images – learn to take your own and be unique. With image editing tools and a simple iPhone camera, you can ensure your messages stand out from the crowd and convert online viewers into paying customers. Whether you have an affiliate site and want to share news and information in an optimised setting, or are an operator looking to differentiate your marketing campaigns and stand out from the crowd, the following three tips will help you to get the best possible visuals using the tools and tech at your disposal.
1. Focus on your composition
Pictures need to tell a story and to convey this to your audience. To achieve this, you need to make, not "take" a photograph. Composition can also play an important part in enhancing or creating a more powerful image, getting your message across with conviction. There are various rules that photographers apply to achieve this, the most important being the rule of thirds, whereby the frame of the image is divided into three columns and three rows and you place the main aspect of your picture where the lines meet. Avoid placing the image you are taking dead centre and use leading lines in the photograph to elevate it, as it will give a sense of perspective and three dimensional depth that leads your audience into the picture. If you are using your iPhone camera, try to shoot in square, as you can very quickly take this straight into most social media channels directly from your device.
2. Get your sizing right before you post!
There is nothing worse than seeing a social media post with half an image cut out or not showing the message or bonus correctly. It looks like spam and is extremely unprofessional. These free tools can also help you improve your social media image posting
Canva – a great product for image design
Picfont – great for adding content over an image (especially ones with negative space)
Internet Marketing Ninja – has a great social image resizer tool (Simply check this cheat sheet – www.omnicoreagency. com/essential-social-media-designsizing-cheat-sheet/ – for the image you require and re-size in seconds)
3. Make use of all the free images already online
If you don't feel comfortable making your own photographs, you can use these free resources to add quick visuals to your social messages and promotions. Some of my favourites are:
www.freedigitalphotos.net – quite a few nice casino and slots pics here – most smaller sizes are free
www.pexels.com – some great sports imagery here
www.pixabay.com – sports complement is good here too
www.negativespace.com – for more artistic shots you can overlay messaging in.
It's all about keeping it simple and ensuring your key message is not ignored in the masses of information we are absorbing daily across multiple online channels. Getting your visual messaging right first time will help you do this and it will engage your audience to convert at a higher level. So take a bit of time to get it 100% right and you may be pleasantly surprised at the results, relationships or revenue it delivers. This experience has certainly helped me refocus my own digital marketing campaigns to ensure a better result by utilising visuals that stimulate engagement and reaction.
Sources:
1. www.pewinternet.org/2015/08/19/the-demographics-of-social-media-users/
2. www.lifelearn.com/2015/05/12/why-infographics-work
3. https://blog.bufferapp.com/infographics-visual-content-marketing
4. BuzzSumo
Back to The Top