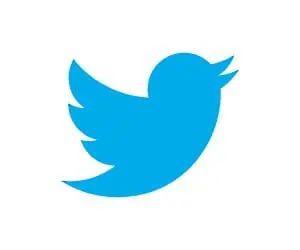 Advertising on social media can be unnerving, but Twitter now offer a self-service ad platform for smaller-spending partners. Nicholas Thompson looks at how Twitter Ads can be utilised to drive new customers.
As the use of social media continues to rapidly expand on a global scale, it doesn't take a marketing guru to realise paid social media can be the perfect platform to advertise your business. If you're like many and have heard other affiliates' differing stories around their experiences of advertising on different paid advertising platforms, often with little consistency, the very notion of advertising on social media can be daunting. Wouldn't it be nice if someone could simplify it all for you (albeit not quite within a 140 character limit)? Twitter has moved to offer a standard procedure for smaller-spending partners. Their self-service advertising platform, Twitter Ads, is now active in more than 20 countries. Its purpose is to enable any account to build brand awareness and drive direct response actions, such as registrations for a gambling operator or sign-ups to an email list. Whilst messages must be conveyed in a sharp, comprehensive manner, there are varying ad formats available full of actionable and engaging features. One of the most obvious benefits of the platform is its gambling friendly nature. Unlike other major marketing mediums, the turnaround time from signing up to launching your first campaign is almost instantaneous. There's no tedious registration and approval process, and there's no down time waiting for your campaign adverts to be approved. It's no secret that the unique way Twitter can help improve your brand's online presence is through other users retweeting and sharing your content organically. Twitter Ads makes this more effective by amplifying it on a much larger scale by serving a higher volume of impressions to specific targeted users. Our research shows that customers who are actively engaged with a brand on Twitter are both more likely to convert and make repeat visits to their website. But as an affiliate, how can you convert such users into customers for your operator partners?
There are generally two strategies that can be utilised on Twitter. But before you start, ensure your profile is appealing. Include a header image, website link and write a bio for your account. Anything that provides an opportunity to prove that you are both trustworthy and a valuable source of information worth following should be taken up on. Prior to commencing your paid campaign, give yourself enough time to get some engaging content on your feed so that those who take a 'sneak peek' will trust you and might even provide you with a well-earned retweet further down the line! The first advertising strategy is to build followers and from there to convert these into customers with organic tweets advertising various offers and sign-up promotions. Your strategy could be to encourage your followers to visit your website or sign up to your email list rather than convert directly – but the key benefit of this strategy is that once a user follows you, you can target them repeatedly free of charge with 100% deliverability of your tweets into the users' timeline. Follower campaigns should be considered as an always-on strategy as you only pay for those users who follow your brand. Always tailor your messaging to whom you are targeting and give them a reason to follow. There are services available that let you direct message new followers automatically, but this can annoy your new followers and a portion, who you have just paid for, are likely to unfollow straight away. If you want to sell immediately, it is more efficient to run a different type of campaign focused on direct response. Sending direct response offers and promoting those to users who you have profiled may have a propensity to convert on them straight away is the second way in which most advertisers use Twitter. As an affiliate, you are used to working on performance model, and Twitter can support similar rather than just CPM or CPC bidding. Working within restricted budgets is where the platform really shines because Twitter Ads will work to maximise your coverage within the budget you've set out. You'll only pay for the actions which will help your campaign achieve the highest possible ROI, meaning no time or money wasted.
With over 300 million monthly active users, reach is not a concern and drilling down into the various targeting options is critical for campaign success. As is expected from a self-serving advertising platform, you are at the mercy of the targeting options made available to ensure your promoted tweets are reaching the most relevant users. This where is Twitter excels in ensuring the campaigns run efficiently. The platform offers many of the standard targeting options we're familiar with when it comes to programmatic buying, such as keyword, interests, custom audiences, and so forth. The most effective starting point is the 'follower targeting' option, which allows campaigns to go after users who follow similar or competitor brands. Using the suggested tool, you will be covering the necessary handles which are registered with Twitter, guaranteeing optimal reach. If you have an established account already, when using promoted tweet campaigns to a new audience, we'd suggest always start with at least four of your organic tweets that have received good traction. Continuously test new things whether it be offers, tone of voice, interest segments, demographics, territories and whatever else the ads platform can offer. It's important not to always target your competitors' followers but to branch out - you never know where interested users could be hiding.
The level of transparency in reporting the analytics tool provides is very granular and can be easily broken down on the activity dashboard. When reporting on a campaign's progress you are clearly presented with which targeting types are resonating best and just as important it identifies what targeting isn't working. This allows your allocated budget to be spent as efficiently as possible, so that you can focus spend on what's working and providing a rationale from the available data to justify sourcing new traffic to improve tweet interaction rates. Throughout your account, don't be afraid to use images and video – If you aren't on Vine already, then you should be! By far the most engaging content on Twitter comes in short-form videos, and if you beat the crowds to something hot off the press then your brand's recognition could potentially go off the charts. At minimum, using an image increases the amount of a users' screen that your tweet takes up, and given the mobile nature of Twitter, there's no excuse for not creating something relevant and compelling. That really is the crux of Twitter and the catalyst for success – be relevant and compelling. Twitter is not viewed by its users as a sales platform and its adverts can't be avoided – your advert makes you an uninvited guest into someone's conversations – but delivered well you may just be extended a repeat invite.
"Follower campaigns should be considered as an always-on strategy as you only pay for those users who follow your brand."
"The 'follower targeting' option allows campaigns to go after users who follow similar or competitor brands."
Back to The Top