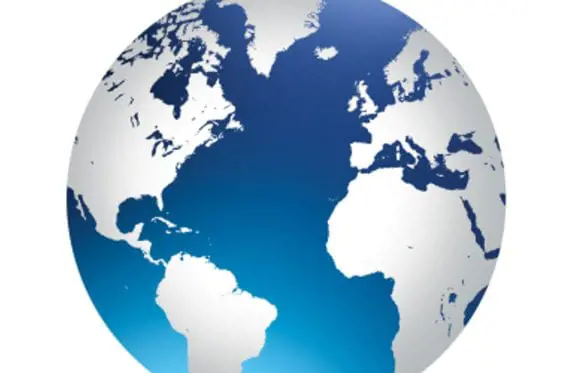 Income Access recently surveyed iGaming affiliates on a number of aspects of their business, including the markets they're currently focusing on and those that interest them going forward. Sarafina Wolde Gabriel, Chief Marketing Officer, shares some of the key insights with iGB Affiliate.
With its relatively liberal regulatory framework and maturity, the European market remains a core focus for affiliates. Almost two thirds of affiliates (63%) promote UK-facing brands, while 50% target players in continental Western Europe, according to Income Access' August 2016 survey of global iGaming affiliates.
However, with competition rising in iGaming's traditional heartland, affiliates are increasingly broadening their market approach to include the US, Asia, Australia and Latin America. These markets offer significant opportunities but also pose challenges.
The US Over the last three years, American iGaming has been gradually re-emerging state-by-state. In April 2013, Nevada launched an online poker market, followed by Delaware's and New Jersey's broader offerings, which included the online casino vertical.
New Jersey has garnered most affiliate interest. In addition to allowing the promotion of both casino and poker brands, the state's 8.9 million population provides a larger player pool than either Nevada or Delaware. New Jersey's Division of Gaming Enforcement (DGE) has also actively courted affiliates to grow the market.
The DGE requires affiliates to obtain a vendor registration if they want to promote a brand on a CPA, CPC or CPI basis. This is free to obtain and requires minimal paperwork. It is only when affiliates promote brands using revenue share that they need an Ancillary Casino Service Industry Enterprise (ACSIE) license, requiring a $2,000 fee, according to GPWA Times.
This overhead can be seen as an investment, especially as the New Jersey market continues to grow. In July 2016, revenue for online gaming reached an unprecedented $17.3 million, according to the DGE. iGaming's expansion in the Garden State is one of the main reasons why the US is today the most important non-European market for affiliates: 37% of surveyed affiliates are actively promoting a regulated American brand.
Many of these affiliates stated that they are earning revenue from promoting New Jersey brands as well as other verticals in the US, namely daily fantasy sports, online horse-racing wagering and social gaming.
However, they indicated that their current promotional focus is part of a longer term strategy in preparation for other states passing regulation. Such an approach is savvy, considering that Pennsylvania's iGaming bill now only needs Senate approval after its passage by the House of Representatives in June.
However, Pennsylvania's 13 million population is dwarfed by California, America's most populous state with 39 million people. Although the latest online poker bill wasn't passed in the most recent Californian state legislative session, Eilers Research believes progress will likely be made by 2018. The researcher also expects a New York online poker market to go live the following year.
With the market in transition, some affiliates appear to be waiting to see how regulation progresses. Indeed, 6% of affiliates surveyed are not currently promoting a US brand but plan to do so. However, delaying entry until Pennsylvania or even California regulate puts affiliates at a competitive disadvantage. Affiliates who enter these new markets early with a long-term strategy canm more easily avoid the challenges associated with more mature, saturated markets.
Asia Entering the market sooner rather than later is also a valuable consideration for the Asian market, which may present future revenue opportunities. Forward-thinking affiliates are already promoting Asia-facing brands. Indeed, 33% of surveyed affiliates are currently active in the market.
However, regulation remains a significant issue for Asian brands and the affiliates promoting them. Although China is Asia's most populated country with 1.4 billion people and also boasts the region's largest economy ($20.9 trillion GDP), the government's policy towards online gaming is highly restrictive.
Similarly, India, Asia's other economic powerhouse, offers affiliates the opportunity to promote lottery and horse racing brands, while the Philippines offers greater prospects due to its regulated environment and growth. The island nation's two regulators, the Philippine Amusement & Gaming Corporation (PAGCOR) and the Cagayan Special Economic Zone, issue licenses to online casinos, sportsbooks and bingo  brands.
Moreover, PAGCOR recently reported that the country's gross gaming revenue rose by 17% in 2015 to reach $2.8 billion.
Australia Australia was rated as the third most important non-European market for affiliates according to the IA survey conducted. For the 27% of surveyed affiliates promoting Australian brands, site development isn't significantly different from their approach to targeting UK players, especially given the strong cultural affinities between the two counties.
Although Australia's population of 23.1 million is only around a third of the UK's, gaming is arguably more popular Down Under than in the mother country. Almost two thirds of Australians place bets regularly, according to a 2015 academic study. Meanwhile, the only state on earth with more slot machines than Australia's New South Wales is Nevada.
However, while Australia has a liberal approach to offline gaming, iGaming is more restricted. The Interactive Gambling Act of 2001 prohibits online casino and poker brands from targeting Australian players though permits online sportsbetting.
Unsurprisingly, strong appetite for gaming and an increasingly digitized population has seen the latter vertical explode. The Australian Gambling Research centre estimates that roughly half of the $815 million spent on domestic sports-betting in the 2014-15 financial year was wagered online.
Given the market's health, major UK sportsbooks like Ladbrokes and William Hill have launched Australia facing online brands alongside domestic operator Tabcorp's TAB.com.au. As in the UK, the majority of these brands offer affiliate programmes, allowing local and international affiliates to monetize their Australian traffic.
Latin America One in four surveyed affiliates are currently promoting a brand targeting Central or South America. As in Asia and the US, affiliates are often active in what is currently a relatively limited market in preparation for regulatory change in the  region's major economies.
Since 2002, Panama has been providing licenses to iGaming operators targeting the Latin America region. In addition, the nearby Caribbean island of Curacao's Gaming Control Board also licenses brands targeting Central and South America.
Nonetheless, Brazil, Mexico and Colombia, the region's three most populated countries with economies to match, currently have only limited or restricted iGaming markets. However, this situation looks set to change. For the last 70 years, Brazil, Latin America's largest economy with a population of 200.4 million, has banned gaming with the exception of horse-racing wagering, lottery and poker.
The country's lower house and Senate are currently considering legislation to reverse the situation, including regulating iGaming. The bill could be passed before the end of the year, according to a recent Financial Times report.
Brazil, with its 50 million-strong middle class, isn't the only new opportunity on the horizon for iGaming affiliates. Mexico's House of Representatives last year passed a bill to expand its limited iGaming market to include online casino and poker, and all that remains is Senate approval. Further south, the national gaming regulator of Columbia, home to 48.2 million people, had published draft regulations for legislation legalizing online sports-betting and casinos.
The future looks bright for iGaming in Latin America and, by extension, affiliates targeting the region. Nonetheless, to really take advantage of the opportunity South and Central America presents, affiliates are advised to focus on the region sooner rather than later. Developing Spanish and, in anticipation of Brazilian regulation, Portuguese-language sites now will place affiliates one step ahead of the competition.
In tandem, they can promote brands targeting smaller, regulated regional markets such as Panama to gain insights on local players and optimising their conversion rates.
How will iGaming affiliate marketing evolve over the next few years? With various jurisdictions in Latin America and the US currently considering iGaming regulation and with growing revenue opportunities in Asia, not to mention the rapid strides being seen in Africa in sports betting, affiliates will increasingly become global citizens of the business world.
Back to The Top