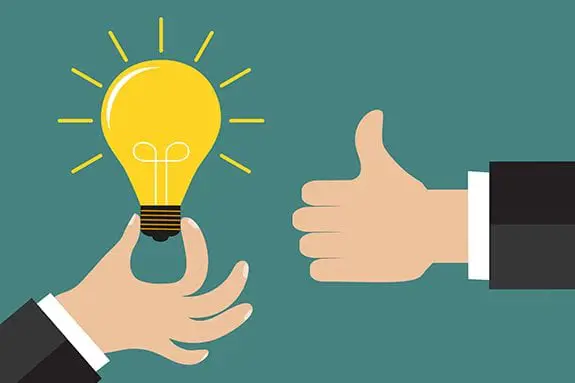 iGaming futurologist Mark McGuinness looks at the latest tech developments blurring the line between reality and the movies for iGB Affiliate, from Snapchat spectacles to VR and Transformer-style phones, and considers where they may take the industry.
There is no doubt the world is experiencing seismic changes in technology, with scenes straight out of the fantasy world of Hollywood blockbusters featuring James Bond and Mission Impossible secret agent Ethan Hunt, who fight their nemeses using the full plethora of high-tech wizardry.
Fiction and fantasy are fast blurring to become reality, and for those of you still unconvinced, who would have thought that 3D printing would become a reality in our lifetime? Touted as the next 'industrial revolution', you can now 'print' anything from prosthetic limbs to real cars and soon land-based slot machines, or even a fullblown casino! The impossible has thus become the possible.
Who can forget Google Glass, the curious-but-futuristic sunglasses that look as if they were worn by the character Geordi La Forge in Star Trek: The Next Generation. Sure, Google Glass and wearable technology, according to research group Forrester, was hyped to be bigger than the iPhone.
Furthermore, according to Forrester, they estimated 21.6 million Americans would buy Google Glass if it were available. That is around 12% of the population, which is a huge number by any stretch of the imagination. Glass, conceptually, reflected how we are becoming a more mobile, out-of-home society, freeing up data tasks from our current working and free time environments made up of desktop computers and devices such as smartphones and tablets which involve our looking down at the small screen.
Instead, Glass deployed display technology via a small prism screen right in front of your field of vision. The design acted as a touchpad, camera, and display, a microphone within the spectacle frames so that you could be shown data in your field of vision, take pictures, film, and record, search for directions and communicate with other devices while on the move.
Of course, Google subsequently withdrew Glass, but said they remain committed to the technology. It was therefore with huge interest that Snapchat, now called Snap Inc., released their first hardware product and - you guessed it - video sharing spectacles.
Could this tech be one in the eye for Google, and work where Google Glass failed? I believe so. Firstly, Snapchat's spectacles' are cheap, fashionable and easy to use. Secondly, they are designed for one purpose in mind: capturing and sharing video content, unlike Google Glass, where being able to take pictures, record videos, receive emails or navigate through Google Maps was just way too confusing for the user experience. So, keep a close eye, no pun intended, on the uptake of Snapchat spectacles.
Virtual and augmented reality Ever since Mark Zuckerberg of Facebook paid over $2 billion for Oculus Rift, the virtual reality headset developer in 2014, everyone has been salivating at virtual reality's potential for online gaming and indeed eSports.
However much to the surprise of many reading this article, or perhaps it may not be, it's China that is crushing the virtual and augmented reality vertical and not the USA. Think Pokémon Go the free-to-play, locationbased augmented reality game developed by Niantic for iOS, Android, and Apple Watch devices, a huge success this summer which at its peak had 45,000,000 active daily players.
The big Chinese behemoths are already embedding themselves in the supply chain. Tencent, who it has to be said is more secretive than Facebook, via its 'connection strategy' owns Riot Games (acquired in 2011), the publisher of the world's biggest eSports game League of Legends.
It also owns QQ (QQ Instant Messenger), Weixin/ WeChat, QQ.com, QQ Games, Qzone, and Tenpa. On the virtual reality side, they have invested in Epic Games and Altspace VR, two companies working on gamified virtual experiences. In broad terms, Tencent provides its users with communication, information, entertainment and financial services all though one connected platform.
Of course, we can't leave out Jack Ma's online marketplace Alibaba. The company launched its virtual reality strategy in March through GnomeMagic Lab to develop related technologies in the vertical. Alibaba also started their virtual reality shopping program called Buy+ during the summer. The service allows users to select apparel and accessories with a robotic assistant and provides a 360-degree panoramic viewing experience.
Furthermore, the Alibaba marketplace website sells 300,000 virtual reality-enabled devices every month, which is tremendous volume, the aim being to provide low-cost peripherals and expand the market demand for virtual reality products.
Interestingly, Alibaba's vision based on Buy+ is to develop standardized applications for brands and merchants for selling on Alibaba marketplaces to build their own virtual reality stores and product inventories as easily and quickly as a WordPress website. Just imagine a casino bonus affiliate that offers 3D reviews of the major online casinos, thus providing a sense of the player experience before the player registers on the brand's platform.
This could be incredibly compelling to the gaming consumer, close to buying before trying, and could certainly influence how an affiliate sends traffic to the casino brand.
Transformer or modular mobile phones Another interesting area to watch is the modular smartphone. The concept is a simple one –– you buy a basic model smartphone, and all the bits can be pulled off and swapped based on your particular preference. For example, you need a larger memory, so you just buy a more substantial component, snap out the old part and replace it.
So why the fuss? Firstly, the mighty Google has, you guessed it, been active in this tech. The Google Ara was a modular phone project which, according to internet reports, has been recently cancelled.
However, just as with Snapchat launching a cooler version of Google Glass, LG has launched their LG G5, the first major brand smartphone to feature modular components. Going even deeper is the Moto series of Android smartphones developed and manufactured by Motorola Mobility. Motorola was sold to Lenovo by Google in 2012, and now Motorola Mobility has launched Moto Z and Moto Z Force and their snap-on components called Moto Mods.
Just think about developers creating gambling-related mods, specialising in rich visualization and prediction data tools to be used for identifying opportunities during inplay betting on sports, as against using the desktop set-up with multiple screens.
Takeaways for affiliates It is clear that businesses in all industries are looking to own their supply chain, through invention and innovation, content, software and hardware, by solving everyday problems for consumers. This presents entrepreneurial affiliates the ability to look past the reliance on traffic generation via Google SEO and SEM.
Ultimately it is platforms and the ecosystem of complimentary products and services within those platforms that consumers are attracted to in order to carry out all their day-to-day activities more efficiently and effectively. By not embracing change and exploring how these ecosystems are evolving and changing consumer behaviour, affiliates run the risk of becoming obsolete like many companies in the consumer supply chain.
Back to The Top