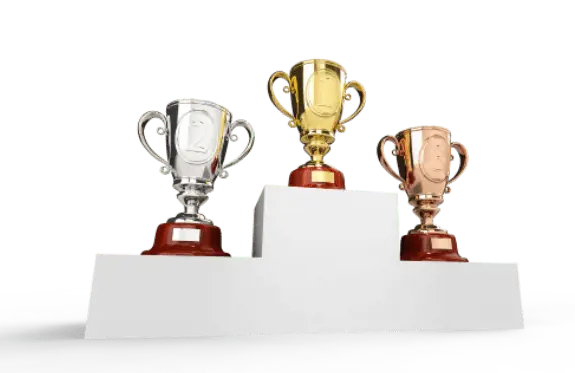 Edward Ihre, CEO of Codeta.com, explains why he believes industry awards are a positive force for online gaming operators, suppliers and affiliates.
From time to time, everyone likes a little pat on the back. The acknowledgement of a job well done; confirmation you are heading in the right direction, that your business or product is ahead of the game, and your industry peers recognise the efforts and sacrifices you have made. The online gaming industry is particularly good at this, with a whole host of awards and ceremonies held each year to pay tribute to those who are driving progress, innovating, and simply being the best at what they do. These awards, however, do more than just massage the egos of CEOs and managers, they help businesses to focus and take stock of what they are doing and where they are going. They motivate employees and teams, fostering competition between rival operators and suppliers. They bring people together at ceremonies, and encourage attendees to chat, socialise, and discuss some of the major trends impacting the market – usually over a splendid three-course dinner and enough wine to give a paracetamol tablet a headache!
Take time to reflect One of the best things about industry awards is that they allow time for reflection. When assessing crafting your entry you are forced to put your business under the microscope to see what you are, and aren't, doing well. You obviously write about your strengths, but in doing so you also highlight your weaknesses and where improvements can be made. This is really helpful when assessing the effectiveness of the strategy you are currently pursuing.
This is why I think it is important for CEOs or senior management personnel to write the award entry. Not only do they have a firm grasp of the overall business, but they have the most to learn by going through the process of putting their thoughts down on paper. With so many awards for which to submit entries, it is a time-consuming task, but one we here at Codeta.com believe is certainly worthwhile. It is easy to get caught up in the chaos and excitement of running a business, so time for quiet reflection is something that should be embraced.
Celebrating excellence Industry awards are one of the best ways to celebrate excellence and promote the operators, suppliers, affiliates and other stakeholders driving the sector forwards. It is good practice to recognise those who are leading the charge, but awards also act as a showcase for the wider industry and some of the groundbreaking things it is doing. They help to raise the profile of online gaming within the media and other tech markets, and pave the way for more collaboration and cooperation.
They also help to set the standard. Those which scoop gongs such as operator of the year, online casino of the year or live dealer product of the year are the firms pushing the boundaries and offering their players the best experience. It is possible to learn a lot from what award winners are doing, and how they are moving the needle when it comes to platform, products and marketing.
The best thing about industry awards, particularly winning a gong, is the motivation it provides your team. Anyone plying their trade in the online gambling industry will be familiar with the blood, sweat and tears that gointo being an operator, supplier or affiliate. To succeed, you need an army of people behind you who are as passionate and motivated as you are; those willing to put in the hours and make the sacrifices to help turn your vision into a sustainable and successful business.
Awards and recognition help to make all this worthwhile; to be judged by industry experts and be seen to be doing what you do better than everyone else in the market is high praise indeed. For those who miss out, falling at the last hurdle motivates in a different way, firing up designers, developers, mathematicians and marketers to dig a little deeper to ensure next year their hands are clamped firmly around the silverware.
Awards are a positive force in any industry and online gaming is no different. I encourage you to take the time to fill out your entries, reflect on what you are doing and where you are going, and use the knowledge gleaned to influence strategy moving forwards. Then on the night, sit back, relax and enjoy celebrating our amazing industry and the firms that operate in it. A word to the wise; it's also worth having your acceptance speech prepared as you never know when you might be called to the stage!
Back to The Top