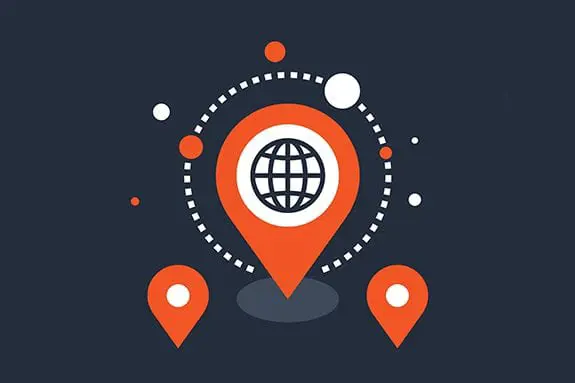 Mike Dodgson of Digital Fuel runs through some dos and don'ts when it comes to choosing and working with an agency.
Whether you're an experienced and seasoned digital marketer with alarge site or just beginning the weird and wonderful world of affiliates, then there's always room to improve and grow what you've already achieved. Lucky for you, there is a world of experienced professionals working in digital marketing agencies who are hungry to work with a sport, casino, or poker brand to alleviate the humdrum of PVC windows & doors, or bobthelocalplumber.com. Choosing a digital media agency is a tough decision as it means parting with your hard-earned profits and putting your trust in the hands of people who may have never seen an affiliate site let alone sent traffic towards one. You may be thinking to yourself, 'why would I let someone else run the marketing, when I'm highly capable of doing it myself ?' Well, here's my first bit of advice; always open yourself up to opportunities, even if you have the resources and knowledge at your disposal, never think for one moment that you've got all of the bases covered. In this industry, you've got to know the pitfalls before you run into them, and foresee the possibilities before your competition. Working with a digital agency can significantly improve your chances of success, but choosing the right digital agency is key. Here are some dos and don'ts when it comes to choosing and working with a digital or media agency.
Do - figure out if you're a perfect fit You want someone who understands your business, or at least shows an appreciation for the business and grasps it from the off. Like in any relationship, there has to be chemistry between both parties along with mutual respect. Additionally, you want to align yourself with an agency that will allocate you with adequate resources. Working with a large agency group which has assigned their latest spotty faced intern to the project only serves one purpose, to train them in the art of account management.Unfortunately, your business isn't a training ground, so make this clear as you go through the process.
Do - figure out your strengths and weaknesses Before you start pitching out your services, make sure that you understand where your strengths and weaknesses lie. You might be at the stage where you have a business plan on paper, or maybe even etched into your brain. Either way, you'll have to know in what areas you can improve, so you know exactly what services you require. Think about your 2-3 year plan and paint the picture to prospective agencies. This ensures the agency can explain how they can open the doors in order to get where you want to be.
Do - understand your key performance indicators per channel This is pretty critical if you are media buying and running any sort of performance marketing. It's very important that you align your KPIs with the agency. This ensures both parties are on the same page and moving towards the same goal. However, it's important to understand that key performance metrics across different channels are not mutually exclusive. If you're running a completely new marketing channel that you haven't run before, the best thing to do is trust the agency to be transparent and honest about what results can be achieved.
Do - get to know the agency on a personal level Let's be honest, the perks of working with any agency are they will probably take you out to a swanky restaurant or even a few drinks every once in a while. Not only will this satisfy your ever-evolving palate, you'll also get an idea of what makes the agency tick, the profiles of all of the employees and the working environment. Ensure you make an effort to visit your agency andhold face-to-face meetings, rather than just  updates via Skype or e-mail.
Do - understand who your point of contact will be Make sure you have a dedicated account manager who will be your point of contact throughout the lifetime of the campaign. Organise a time in advance when you can discuss performance and optimisation methods. Your account manager is also there as a sounding board to discuss new channels, or entry into new markets.
Don't – micromanage Once you've agreed on your strengths, weaknesses, aligned your key performance  indicators and got to know the agency, there should be an element of trust and respect between you both. So, if you've come this far and you're happy with your choice, then let them get on with the job. Quibbling about keyword selections, continually asking for obscure bits of data and door-stepping your account manager with demands will only drive a wedge between you. Make sure you have agreed on what will be reported to you, and details of specific channels are explained before you commence with the work.
Don't - move the goal posts mid-campaign One of the biggest bugbears for agencies is having a client change their mind about something in the middle of the campaign. Again, avoiding this scenario comes down to alignment and trust. If you have an agency that is over-performing from the start then great; ride the wave, enjoy a positive return on investment and bask in the glory of knowing you spent time and energy finding an agency that understands your business and needs. Moving CPA targets only puts unnecessary stress and pressure on the team you're working with, which isn't great for a working relationship.
Don't - get impatient Believe it or not, most things take time to start working and unfortunately, it's very rare that digital campaigns are flying from Day 1. Don't underestimate the importance of the word 'optimisation'. If you're working with an agency it's something you'll hear a lot, but the reality is it might take three months or more before you start to get the results you want, depending on how realistic and aggressive you are with your targets. The best agencies will be upfront and transparent with this from the get-go, and a frank and upfront conversation is the best way to alleviate any fears you may have. Additionally, be as flexible as you possibly can to make improvements, provide your agency with creative, offers, and also advice.
Don't - waste anyone's time By all means, get what you can from agencies in terms of advice and direction whilst at trade shows, conferences, or even 'Dave' your next-door neighbour who runs 'AgencyCorp'. However, if your intention is never to run any marketing at all, then don't ask for a 20-page proposal or strategy document complete withagency fees and media spend. All this means is you getting chased for business months on end, and agency workers buzzing around working for nothing. If you're really serious about growing your business and creating new avenues, then make sure you are serious about getting to work. You don't want a reputation as a time waster when the time comes for you to do some actual work.
Back to The Top