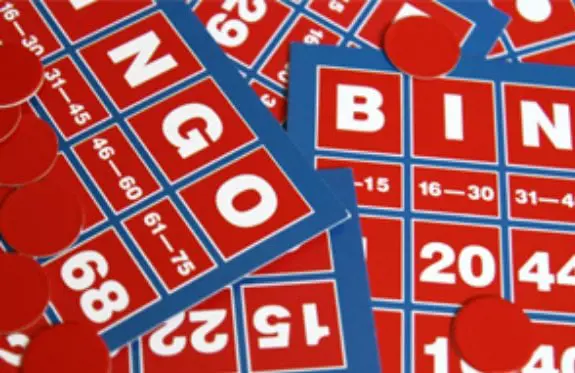 The online bingo market is one of the most populated in the iGaming industry. More and more sites launch with each passing year, competing against each other for the top search term in hopes of becoming a household brand. 
The online bingo market is one of the most populated in the iGaming industry. More and more sites launch with each passing year, competing against each other for the top search term in hopes of becoming a household brand.
The search term online bingo, the traffic it generates, and the industry as a whole have undergone many changes over the past 10+ years. Consider the following:
The use of the internet has spurned many companies to move their business online.
Mobile devices have made online bingo more accessible than ever before.
Software providers are continually making changes to improve products and outdo the competition.
Operators are always thinking up new ways to drive traffic and attract players.
What do all of these points have in common? Each one has a profound impact on bingo search traffic.
Decreasing interest in generic bingo search terms
Based on data from Google Trends, there's been a significant decrease in the interest in online bingo since 2008. By 2013, however, things began to level out. Of course, this doesn't mean that the game is any less popular, as there's still a large volume of searches each month.
As noted above, the shift is most likely related to industry changes. Think about this:
Every operator now has the ability to offer online bingo services.
Offers of free bingo games and no deposit bonuses are common.
In other words, users don't have to search as hard to find what they're looking for. Subsequently, fewer searches is the end result.
Brand searches more common than generic search terms
Google Trends data on branded bingo search terms shows that specificity goes a long way. Though the current numbers still do not match those from early 2007, it's significantly higher than what it was in 2010. Another point of interest is that brand searches are also higher than generic terms. So, what's the reason for this shift?
It comes down to one thing: users are more aware of online bingo sites. A brand search can now lead a player to the right brand. In the past, the same person may have searched a generic term in an attempt to find the operator that was best for them.
Reputation also plays a big part in this. The top operators have been in business for an extended period of time, meaning they have built a strong reputation across the industry. When combined with a solid marketing plan, this can impact how users key in online searches.
Top 5 online bingo brands based on search trends
If monthly search volume is any indicator, online bingo is still a popular game among players. And based on data Hityah.com Ranked, there are plenty of brand name searches to go around:
The top 5 online bingo brand searches are pretty telling for players and non-players alike. Not only are these operators some of the most renowned in the industry, but they've also proven to be among the best in terms of their marketing strategy.
How land-based bingo halls impact online bingo searches
Based on monthly search volumes, Gala Bingo and Mecca Bingo are the most-searched online bingo brands. Both operators have been part of the bingo industry for decades, still having active land-based bingo halls across the UK.
That said, anyone who's played at one of those halls, or even just someone who passed by, is more likely to search for either brand online due to their reputation.
For example, players may search for Mecca Bingo for their over 50 years of industry expertise. With 143 clubs from the northernmost parts of Scotland to the southern coast of England, bingo enthusiasts are sure to have heard of Gala Bingo and would love to find out more.
With this land based success, it's only natural for prospective players to search by brand as opposed to a generic keyword.
The effect of multimedia advertising on bingo search traffic
In the list above, operators three through five don't have as much industry experience, yet their monthly search volume remains high. This goes to show that there is more than one way to drive traffic.
Sun Bingo, for example, is the official online bingo site of The Sun Newspaper. This exposure helps push hundreds of thousands of visitors to the website every month. Through multimedia advertising, such as the inclusion of bingo cards in each issue, the company is able to yield high level results.
Taking this one step further, all five bingo brands have been running television advertisements for many years. So, while internet marketing remains a go-to strategy in 2016, these companies still realise that the power of TV is very real.
Sessional and seasonal spikes in online bingo searches
The time of year has a lot to do with the number of online bingo searches. For instance, a quick review of Google Trends data shows search spikes during the colder months. There are many reasons for this, including the fact that players tend to stay indoors when the weather takes a turn for the worse.
As simple as this sounds, it's true on many levels. Conversely, online bingo operators take this into consideration when running advertising campaigns, both online and through other means.
Similarly, some bingo brands have ongoing promotions specifically targeted for night owls or early birds. Searches can spike for late night bingo sessions or early morning rewards. Foxy Bingo even runs a promotion for punters who log in to play during brunch hours.
How changing trends in bingo search traffic affects the market
The highly competitive world of online bingo is always changing. The top companies are those that adapt with the times, ensuring that they maintain their search engine rankings.
The internet is the number one destination for information pertaining to online bingo. However, this knowledge has led to players becoming pickier in regards to where they sign up and play.
Looking at the rise of searches for brand keywords, it's possible for new bingo operators to challenge the top brands and breakthrough in becoming a household name. By reviewing data on search volume, keywords, and spikes, lesser-known brands can formulate a plan regarding what does and does not work.
While it will take a lot of time to reach the top, while it will take a lot of time to compete head to head with the likes of Gala Bingo and Mecca Bingo, the implementation of a sound online and offline marketing strategy can generate serious results.
Becoming a well known brand in the iGaming space is not a walk in the park, but studying changing traffic trends allows new bingo brands and existing brands to better understand the market and what it will take to reach their growth goals.
Back to The Top