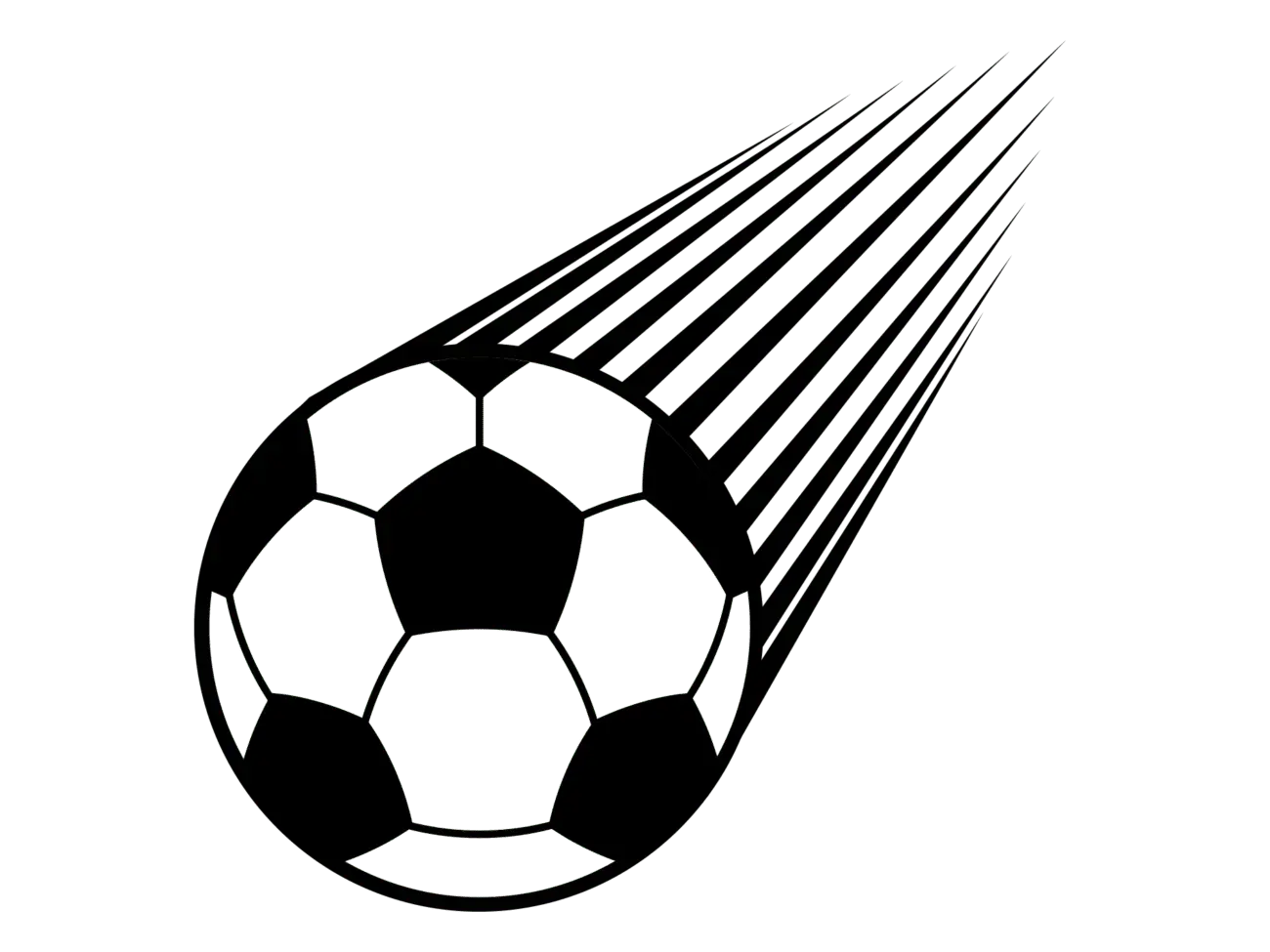 The FIFA World Cup is a potentially huge revenue generator for the gambling industry but only for those operators that lay the groundwork long in advance
Big international sporting events such as the FIFA World Cup are a huge revenue generator for the gambling industry. Businesses that are involved can make up to a year's worth of profit during the short time of the tournament, but only if they lay the groundwork long beforehand.
So while the whole world chants 'Ole!', we decided to review how well the top five gambling websites in the UK — bet365.com, skybet.com, williamhill.com, betfair.com and paddypower.com — did their SEO homework to get visibility for the World Cup.
This research is focused on sports betting, but its findings are scalable to other verticals and can help any business that is working on improving its visibility.
Sports betting niche: worldwide statistics There are several trends in sports betting that define the way that businesses operate:
Sports betting is the most popular vertical in gambling. Compared with lottery and casino, it generates 1.8 and 5.7 times more traffic;
Mobile traffic is more popular than desktop traffic, with more than 60% of all acquired users coming through mobile devices;
The importance of a strong trustworthy brand is undeniable, as more than 57% of traffic comes from direct visits; and
Organic traffic share is limited to 10% and is generated mostly by the branded keywords —another reason for companies to invest in brand awareness.
All of the findings of this research will be circling back to these trends and core numbers, so this section should familiarise you with the landscape.
1. Sports betting is the number one gambling activity based on traffic flows SimilarWeb reports that every month sports betting attracts more than 811.5 million users worldwide.
Among the top five countries generating traffic in sports betting, first comes Brazil (13.69%), followed by the UK (8.16%), Germany (4.84%), the Ukraine (4.39%) and Spain (4.16%).
When compared with other gambling sub-niches, sports attract 1.8 times more users than lottery and 5.7 times more users than casino.
2. To place a bet, people use mobile devices, spend a lot of time per session and visit many pages The data from SimilarWeb shows a clear increase in the share of traffic coming from mobile: in sports betting 61.31% of traffic now comes from mobile devices vs 38.69% from desktop. What's fascinating is that in terms of traffic distribution, gambling is now really close to the adult industry, which currently has 77.39% of traffic from mobile, vs 22.61% from desktop.
An average session on a sports betting site lasts 9 minutes and 44 seconds, includes 7.1 pages per visit and features a bounce rate of 43.05%. This points to  a finding that users who don't bounce off after visiting the first page will very likely convert their visit, e.g., they will place a bet.
3. Brand is everything The main traffic source for sports betting websites is direct visits. This proves that a strong trustworthy brand is the main capital for the company. When it comes to betting, users prefer to deal with brands they can trust —  nobody wants to leave their credit card details on a shady website. So users will be looking at things such as positive online reviews and word of mouth recommendations.
4. Only 10% of traffic comes from organic search, with the top keywords consisting solely of popular brand names After direct traffic, the three channels that bring in the most traffic are display ads, organic search and referrals. Display ads are in second place, attracting more than 17% of users, since these are not as expensive as Google Ads, where the price of a click can rise as high as US$30 to $50 (this is how much a high volume 'online betting' keyword is worth, according to SEMrush data).
Organic search and referral channels perform in a similar manner, generating about 10% of traffic each.
And here's further proof of how important an established brand is: more than 85% of the organic traffic coming to the websites in question is branded, that is, includes their brand name. Since users are already googling the company's name, this points to the fact  it's not the result of their SEO efforts, but their PR. And it's not even such a surprise: Paddy Power is one of the top gambling companies in the world thanks to the fact it reallys knows how to make the world talk about it and attract even those users who may never have been interested in betting.
General performance of the UK's top five sports betting websites Now that we've set up some context, let's move on to analysing the top five gambling websites in the UK. For this research, we've selected bet365.com, skybet.com, williamhill.com, betfair.com and paddypower.com. All the further presented data is solely about the UK region, since it is the second biggest market by traffic share, but the biggest by revenue.
The above mentioned sites have a solid online presence and rank among the top gambling sites based on the number of monthly visits. Moreover, they control more than 41% of all sports betting traffic, which means that nearly every other sports gambler will land on one of these domains. Here's a more detailed description of the traffic share that each of the sports betting websites owns:
Bet365.com - 15.37% Skybet.com - 11.54%, Williamhill.com – 6.5%, Betfair.com – 4.4%, Paddypower.com – 2.81%
Judging by monthly traffic from the UK, Bet365.com is an absolute leader with more than 26 million visits. You can see how much traffic the rest of the websites generate in this graph:
It's worth pointing out that some of the websites had an average of more than 70% of their traffic coming from mobile. For instance, SkyBet has 89.69% of traffic from mobile, Betfair 86.36% and William Hill 80.91%.
Traffic distribution among these brands follows the worldwide sports betting trend: direct visits clearly dominate over all other channels. However, the second best performing channel is organic search, not display ads as for the worldwide results. In fact, display ads is the least popular channel for UK sports betting sites: it brings in less traffic than referrals, paid search and even email.
The most popular organic search queries again consist of the big brand names: William Hill, SkyBet (and 'sky bet'), Bet365 and Betfair. These keywords bring a significant amount of organic traffic to these websites. William Hill is getting 13% of its organic traffic from branded keywords, SkyBet and Bet365 follow with 11.46% and 10.65%, respectively, and Betfair completes the top five with 9.13%.
World Cup 2018 traffic split: winners and losers Next, we looked at how well these websites performed in May and how many users they attracted. We used two approaches to analyse the keywords related to the World Cup, both of which were based on traffic analysis: first, we analysed the real traffic flows; then we analysed the websites from Google's top three search results for World Cup related keywords.
Both approaches were mainly focused on discovering what other gambling websites appear at the top of Google search results and, more importantly, why.
SkyBet wins for desktop traffic In May, SkyBet smashed the competition when it claimed more than 50% of the desktop traffic that our top five betting websites were generating for World Cup related queries. As we'll see later, it was not a coincidence but rather a well thought out campaign that SkyBet started getting ready for more than six months ago.
This SEO success was stimulated by the page below's performance. SEMrush reports that it was getting almost 700 organic visits, which were triggered by highly profitable keywords that are 100% within the betting conversion cycle:
Based on Ahrefs data, SkyBet started investing in building links to this page in the fall of 2017, which is a great example of being ahead of the game. Since SEO requires a lot of time, SkyBet started investing in it almost a year prior to the World Cup! As a result, the boosted page has 56 referring domains with the majority of links being 'dofollow' (80%).
For whatever reason, this SkyBet page is currently blank. From an SEO perspective, after such pages play their role in a seasonal campaign, it makes sense to redirect viewers to active pages. This way, you'll retain your referral portfolio and make it work for the pages that require visibility after the campaign is over.
Betfair and Paddy Power conquer mobile While SkyBet may have won the desktop battle, Betfair and Paddy Power won the war by establishing a dominant position in mobile SERPs. Together they share 99% of all the mobile traffic, and since 80% of users in sports betting prefer mobile devices to desktops, their traffic share is immense.
Paddy Power World Cup keyword champion overall Overall, the biggest share of traffic triggered by World Cup related keywords — 59% in total — belongs to Paddy Power. This mainly comes from mobile search visits, which aligns with the general split between mobile and desktop traffic in the betting industry.
However, as we've already figured out, there are a good number of visitors that are coming to betting websites through branded search queries, which are also related to the World Cup. As a result this traffic can't be classified as organic, since people have already made their choice and can't be considered newly attracted visitors.
So to compare the amount of branded vs non-branded traffic leading to each website, we decided to exclude branded keywords from the analysed keyword group and build another graph.
In the following graph you can see that Bet365, SkyBet and William Hill have bigger shares in non-branded traffic (71%, 74% and 61%, respectively), but Paddy Power's organic traffic comes mostly from branded keywords, so in fact it's not SEO traffic per se.
SkyBet and William Hill are the most visible domains in Google SERPs Previously when talking about traffic flows we used data from SimilarWeb. But to uncover the most visible domains in Google.co.uk, we've set up a position tracking campaign in SEMrush. The collected data showed us the most visible domains for the 200 most popular keywords related to World Cup betting.
First, we've reviewed how the websites are positioned in desktop search, which in fact has only 10-20% of the overall sports betting traffic. Among the top five most visible domains we only see SkyBet and William Hill getting solid visibility (positions two and three). We've also spotted another familiar player in the top 10, with Betfair holding seventh place.
Quite often desktop and mobile SERPs differ in the line-up. That's why we were surprised to see the exact same distribution among the positions in mobile.
The very fact that these websites are equally optimised for desktop and mobile is not surprising, since SEO experts know where their traffic comes from and apply the necessary efforts to get it. What's interesting is the exact same ranking order, which usually differs slightly due to ranking volatility.
Winning SEO techniques: internal linking, big referral portfolio and more All of the analysed websites used the same strategy to support their main landing pages for the World Cup: internal linking. It is quite a basic strategy that in reality can skyrocket the visibility of almost any page if supported by a strong referral portfolio. Without doubt, all of the mentioned websites have both a lot of internal links and many referring domains with a high authority score. For instance, the best performing page on Betfair has more than 100 internal links with a highly relevant anchor text — "world cup bets".
Another good idea I've spotted on Betfair is that of adding a short amount of text at the end of the page, which allows search engines to start ranking it by a bigger set of keywords. In addition, Betfair uses this content section for navigation throughout its website, which is a good example of making SEO text user-friendly:
All of the most visible URLs targeted the keyword "world cup" in their title, URL and meta description. The majority of also had a certain structure: /football/world-cup
This URL consequence is clearly used to help Google bots identify what kind of a world cup is being implied and distinguish football bets from other sports.
An interesting strategy was used by Oddschecker, which created several separated pages to target more particular keywords related to top soccer bets and world cup winner. The second page is a very interesting case, not only because it generates more than 2,000 visitors monthly, but because of its specific content. Oddschecker decided to deliver a comparison of the best available World Cup odds across all online betting sites:
This page is highly interactive, allowing users to play with different filters and compare the odds between several selected sites, and it is, in fact, encouraging them to spend more time on it.
According to Ahrefs data, this URL has been used to attract World Cup traffic since 2014 when it was first created.
So here's another SEO strategy: URL recycling. Instead of creating a new URL each time an event occurs, you can update its content and benefit from the URL's high authority and a significant backlink profile. This is why I don't recommend including the year in the URL as this would prevent you from recycling the URL in future.
Such interactive content is a great backlink bait. The odds are, backlinks were in Oddschecker's focus when it created this visualisation. After all, it was so impressive that the URL received a batch of backlinks from immensely authoritative websites such as the BBC, Euronews, Forbes and Wikipedia.
In conclusion, just like many other online industries, the sports betting niche is highly competitive and is occupied by huge domains applying significant SEO efforts. The techniques that they use are, however, scalable to other verticals and can guarantee great visibility if done correctly and in a timely fashion.
Alexandra Tachalova is a digital marketing consultant, helping digital businesses to open new markets and boost sales. A frequent speaker, she is also founder of online digital marketing event DigitalOlympus.net. She has worked in digital marketing for over six years and is a huge fan of data-driven content marketing campaigns.
She will be presenting this dataset produced exclusively for iGB Affiliate at 15:30 on Wednesday 18 July at the Amsterdam Affiliate Conference.
Back to The Top