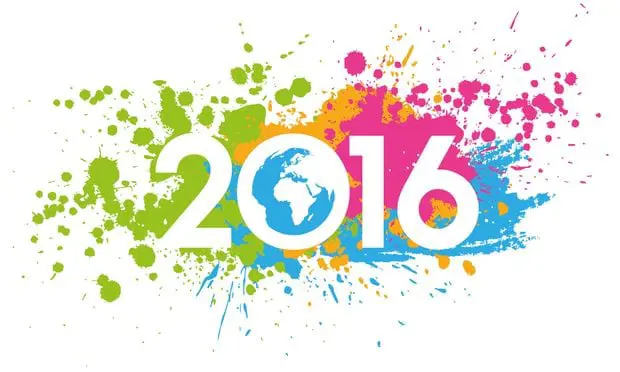 Many iGaming affiliate website designs have been the same for ages and so Google ranks them lower than those who do a better job at addressing user needs. John Wright advises on webmasters on the design process in 2016.
For the longest time there have been many gambling affiliate websites that simply looked ugly, but they ranked and worked. Many of these date from around the year 2000, when better simply wasn't possible, as that was just the state of design and the internet at the time. Sites were also fairly one dimensional, in that while you were able to read the content, there was no interaction via mediums such as social media and the industry has yet to start the move to mobile. These sites, particularly in gambling, may have looked like terrible banner farms, but worked for a while! However, without naming and shaming anyone, some of these are still hanging around with the same design and layout without so much of an update, with many dropping out of the rankings altogether. If you are a serious webmaster and want to compete these days in the gambling affiliate business, you should always be paying attention to the changes in technology as well as trends in design. If your website design and layout is five years old or or even older than this, then you should be seriously considering a new design, as this could and should improve all of the metrics that matter to any webmaster, including conversion rate, time on site, and number of page visits per user, to give but a few examples. Demographics are also a factor to consider here, as about half the world's population is under 30, and those aged between 20-30 have grown up with the internet, are plugged into social media and spend a huge amount of time on their mobile phones. They probably couldn't possibly relate to or navigate an archaiclooking website, so if the site isn't modern from a design and possibly from a coding perspective you could be losing out on returning customers.
The twin pillars of website design
There are two important topics to focus on when it comes to a website design: user experience design (UX) and conversion rate optimization (CRO). A few years ago the buzzword in the design community was responsive design, but this is now standard; your site should always work in mobile. If you are having a website designed from scratch or are using any type of template, if you focus on addressing one of these elements, you'll take care of the other most of the time. That is, if you design a site incorporating user experience into the whole design, you'll have done most of the work needed to address conversion issues, and vice versa. So if you had to hire someone to do either UX or CRO, I'd say you can't go wrong as long as you have hired someone who's talented and knows what they are doing. In a perfect world, you would have the budget to have both of these types of people and skill-sets on your team.
Website design companies
There are tons of design agencies everywhere that will do your website for you, ranging from very cheap to extremely expensive. My opinion is that 90% of these companies don't know what they are doing when it comes to gaming. Sure, they can design an aesthetically pleasing website, but that doesn't mean they have the requisite experience in online marketing and it's also not their job to ensure your new website converts. You should ask any website design company you are thinking of working with if they know what A/B split testing is or if they are familiar with CRO or UX/UI. If not, they are effectively just your next billing agency - they'll come up with their quote and present you with a document full of terms and jargon designed to impress – and confuse – you, with those features costing you extra when often they should be standard.
Here's a list of questions to ask your website designer or design agency:
Will your designs help me improve my sales and conversion rate?
Will your designs load fast and what techniques do you use to help improve site speed?
Can I contact your previous clients to see if they are happy with their designs?
What's the difference between a website designer and UX designer?
It is fairly substantial, so much so that user experience (UX) designers will make a point of emphasizing that they do UX and UI, and will go to lengths to explain how they differ from the average website designer. A good UX designer will want to know more about your customers; what they expect, the ways they'll land on your site, and what you will want the users to do next. Your regular website designer might not ask these questions, but will ask enough in order to be able to put together something that looks good on paper and states that they'll be happy to design things the way you want. The problem for new webmasters approaching these agencies with their design brief is twofold: they don't know what will convert and sell, and they hope that a design company will naturally address that for them, often being convinced that if a design looks good, it will convert and work, when this simply isn't the case. In some cases, I've seen sites actually drop in performance following a redesign, and the agency has not been able to offer an explanation. The website design company will always be around, while others will evolve with UX, conversion optimization and working with the latest technologies and design trends.
Who hires UX designers?
Only the biggest websites in the world, and to be clear, they want UX designers not website designers. These companies include Facebook, Google, Uber, Airbnb, Twitter and more.
Where to find a good UX designer
This is probably a lot easier than finding a good programmer, but the process and interview process should be the same. You can try traditional job marketplaces like Upwork or Craigslist, but if you want to find where all of the good UX designers like to hang out, try websites such as Dribbble.com (that's the letter "b" three times) and Behance.net, to name two of the biggest and most popular.
Dribbble.com
In particular on Dribbble.com, you can search for UX designers and find UX designers for hire by using the search filters at the top of the page. Most of the top designers, as well as the rising stars, will be on Dribbble. When interviewing any UX designer, you'll need to know their process for design and iteration. Ideally you'll want someone that will get you to help assemble the website using wireframes.
Wireframing
Any good design company or UX designer will probably not want to start any website project without having the whole thing mapped out in a wireframe. Not only does this help the designer make a better website, but most importantly, it prevents the client from requesting too many design changes which often leads to scope creep, which means you'll end up upsetting your designer or result in their endlessly billing you for taking up more hours of their time. While there are tons of sites for creating wireframes, I recommend using Moqups.com, which is extremely easy to use for any beginner.
The importance of logos
In addition to there being a lot of ugly websites out there, there are just as many ugly logos, and sometimes your branding falls apart right from the start when you need to make an impression. Many bad logos you see are not by designers that make them vector-based, so if they are making the logo in photoshop or you are paying $5 from it from Fiverr.com, then this is your first problem. A good logo should quickly relay your message of what your company is about, but not command so much attention that it distracts users from the rest of your site. If you have a budget to work with, don't go cheap on your logo and get a specialist, just like you would do with a UX designer. If you need a good logo designer, I recommend LeoLogos.com, and you can also search on Dribbble.com just as you would for a UX designer.
Conversion rate optimization
If you put together two talented people - one that does design and the other conversion optimization - both will probably tell you they would be the better choice than the other, and even some good conversion specialists will admit a properly designed website will iron out some of the conversion issues in the process. That said, the argument is still open to debate, and my view is that there is an edge to having a conversion specialist work on your site rather than opting for a new design. The reason being is that the conversion specialist will test and change your site to make it perform better. You'll also learn via this process how to convert your traffic better, and this new knowledge will help inform any future redesign.
Finding a good CRO specialist
Finding a UX designer is also a lot easier than finding someone who's good at conversion optimization (CO). The really talented CRO specialists are hard to find. As an industry – or career - it's not as big or established as SEO (despite probably being more important), and the really talented ones are probably among the most expensive consultants you can hire. A glance at Upwork shows your options are quite limited, with approximately the following number of people available for the following skill-sets: SEO – 170,000; UX designer – 20,000; CRO specialist – 100. With CRO considered fairly niche within the online marketing community, there are nowhere near the number of communities for conversion optimization specialists than for designers and SEOs. The best we could find is crotricks.com which is probably a good place to hunt down a specialist.
CRO vs. SEO
In practice, someone who's good at conversion rate optimization would naturally make a good SEO. The question to debate is what is worth more to you: for a CRO to double your conversion rate with the same amount of traffic, or an SEO to double your traffic keeping the same conversion rate? In a perfect world, you'd want to do both. When you start addressing issues related to conversion rate, you start to indirectly address and help your SEO issues as well. If a CRO can increase the click rate from Google to your pages, increase sales, user time spent on site and number of pages visited, as well as lower the bounce rate, these are all things that should help in your SEO efforts. Similarly, addressing user experience needs will also indirectly help address SEO issues on the site. After all, Google has a fairly good idea of which sites are better at retaining their visitors, and if users can't be bothered to navigate your site, then don't expect Google to be interested in ranking your site higher than someone that does a better job at this.
A/B split testing
The A/B split test is not exactly a new technique or concept, yet many websites and companies haven't exactly used these to their advantage. One would think in the iGaming industry that most gaming and affiliate sites would be interested in a process that could result in a 25% increase in the conversion rate, representing substantial extra income for any company. Yet many of the top websites in the business just aren't using A/B split tests at all. That said, not all A/B split tests are easy to implement on some websites, due to complicated programming or, worse, a complex design that renders any type of changes challenging. Last but not least, A/B testing can sometimes require graphic design changes, taking up more time and money, so their use does also verymuch depend on your current design and programming. Using a tool such as the Ghostery plugin for Chrome allows you to inspect all the programs running on any website, and you'll want to keep an eye out for companies that make use of heat maps or split testing software.
Optimizely
There are many companies offering A/B testing software and solutions, and one of the biggest in the business is Optimizely. com. They offer multivariate testing, so it's one solution to test and the results converge, so you can learn what changes on your site increase or decrease conversion.
Operators with great UX design
Figure 1 (on p33) shows three excellent designs by operators – Slotsmillion. com, Casumo.com and Smarkets.com. These all look like they were crafted by a UX designer, being easy on the eye yet uncluttered with data.
Affiliates with great UX design
AskGamblers.com, OnlineCasinoReports. com and WizardofOdds.com are three portals which have had new designs (see Figure 2 on opposite page).
The themes common to all three is that their designs are fairly clean and make it easy for the user to navigate the site and make simple fast decisions as to what to click on next.
Design trends for 2016
The design trend that's easy to detect from the three affiliate and operator examples is of simplicity and being easy to navigate, with a clean layout. Looking more closely at one of those examples, AskGamblers. com, their designs became more advanced every few years, but it wasn't until their 2014 design that they rolled back features and put less on their site, rather than accumulatively doing the opposite. The site has grown exponentially since the redesign and has lead the way for copycat portals. My main tips for webmasters and designers are to find ways to showcase your strengths, without over-cluttering your page where possible and where it makes sense. In areas such as the homepage, that's where want to provide big lists and add in all the features. However, when users get deeper into your site onto customized pages, a good piece of advice is to let the details and data sit there, rather than having it on more pages. Also, keep your listing locations as simple as possible, and constantly monitor your analytics of these pages and A/B test them in order to improve your conversion rate.
Back to The Top