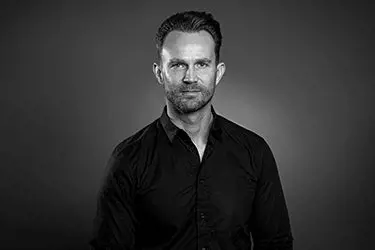 We spoke with David Bily, founder of Moneta Markets, about how the company has faced up to recent world developments and how these have impacted the industry
1. How has the market volatility caused by Covid-19 affected Moneta Markets? Has this led to significant growth for the business since its launch in February?
Despite
Moneta Markets
being a new broker with little exposure, we have been quite fortunate to have noticed a significant increase in onboarding since Covid-19 reared its head. I think there are two main contributing factors, the first as mentioned is increased market volatility. The knock-on effects of Covid-19, coupled with political events such as the ongoing China-US trade war, has afforded traders a unique opportunity to both long and short the market. The current volatility is appealing to new and existing traders alike. The second contributing factor is that since Covid-19, there has been a noticeable impact on many businesses around the world. In addition to clients who create an account directly through us, a large number of the clients we onboard are attributed to our network of affiliate partners and IBs. Our partners have also noticed steady growth in their CPA/IB businesses as a result of the many people who are now looking for alternative streams of income to either replace or supplement their existing income that may have been negatively affected by Covid-19. This combined with the increased volatility has seen a steady increase not only in onboarding but also a substantial increase in trading volume.
2. You have previously talked about a lack of brand loyalty towards brokers; how are you looking to develop deeper relationships with your clients?
The FX broker market is saturated with the traditional MT4/MT5 business model, and most brokers don't have anything to differentiate themselves from the competition. So, if a client for one reason or another isn't happy, there are no shortage of options to choose from. Whereas brokers that have their own proprietary platform, like Moneta Markets, tend to attract and retain more clients because they're unable to find the platform elsewhere. Our platform is simple and intuitive, which is why it has such an appeal to novice traders. A key component of not only attracting new clients, but retaining existing clients, is making things easy for them. It was important that we created a user experience clearly demonstrating how we have put thought and effort into improving the way a client interacts with us. This has to extend through every iteration of the client's journey, from providing all communications in a variety of languages, delivering customer support across a variety of channels, proactively reaching out to clients and our network of affiliate partners to gather their feedback, and then to building on our offering based on what clients and partners are saying. So far, the feedback from our clients and partners has been great, and has largely been centered around how quick and easy the onboarding process is, which is great because clients can start trading faster. In turn, this has helped our affiliates start to see much more flow due to the higher conversion rates. Then we come to the extras. Moneta Markets appeals to traders of all levels, but none more so than beginner and novice retail traders, so offering a suite of educational resources is something they value. Again, with the intention of client retention, the aim is to give them the resources they need to maintain their trading account over the long-term, which is vital for us as a business, and also our partners who earn rebates or CPA based on trading activity. We've also put together a range of tools including trading signals, market coverage of 35,000+ tradable instruments, daily market video updates, and we'll continue to expand upon these. These are a great resource for our partners when it comes to marketing the brand, and we encourage all our partners to leverage our tools and educational resources to attract potential clients.
3.What makes your product stand out from the competition? What makes it a more valuable tool for your clients than the competing solutions on offer?
The market is flooded with the traditional MT4 and MT5 broker model, and with the advances in software and connectivity, the MetaTrader platforms simply fall short of what traders are expecting. For instance, the download and installation is clunky and unnecessary. This also creates compatibility issues across various devices and iterations of operating systems, and when a trader's hard-earned money is at stake, platform accessibility is a significant issue. Everything is increasingly becoming more agile and portable, and mobile devices are becoming more and more powerful, and the vast majority of our competitors are failing to leverage that technology. As touched on above, it's imperative that we make the whole journey as streamlined as possible. That means everything from opening a live account, to funding a live account and to trading a live account must be as simple as possible, and that's one of the advantages of leveraging web-based technology. This is vital for the client's user experience as well as to make it easy for our partners to market to onboard their clients quickly and easily. This is also paramount for our partners, which is why our WebTrader platform integrates seamlessly with CellXpert, giving our Affiliates and IBs unprecedented control over how they manage their business.
Thank you for reading part one of our sponsored Q&A with Moneta Markets. You can find the second part here.
Back to The Top