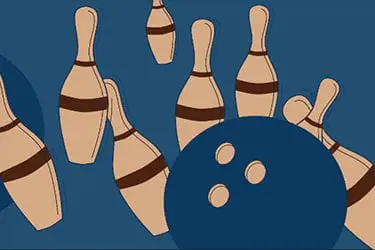 The opportune timing of the PlayNJ assets acquisition has positioned Catena Media at the head of the US affiliate sector, but the company faces challenges in a space developing along wholly different lines to that in Europe. Chief executive Per Hellberg and head of US Michael Daly discuss these with Scott Longley
Dissonance, a lack of harmony, is a tough concept to explain when talking to investors but this is exactly the quandary currently facing leading affiliate provider Catena Media. The good news for the company is that it has a dominant position in what some might consider the only market that counts right now: the expanded US sports betting states and very specifically New Jersey and Pennsylvania, where online casino has been added to the menu. The bad news is that despite New Jersey, in particular, hitting new highs with each monthly revenue release from the New Jersey Division of Gaming Enforcement, Catena Media is putting out a more nuanced, not to say downbeat, message. As Per Hellberg was forced to admit during his company's third-quarter conference call in mid-November, while the US is worth 17% of revenues in the year to date, generally in New Jersey "handle is growing faster than the affiliate business." Investors gave their verdict on this dual-speed analysis with a 10% slide in the share price on the day of the announcement, hinting perhaps that the message of "jam tomorrow" – no matter how promising – needs refining. When it comes to the US, it is clear all the elements are there but it remains to be seen when and how they can be assembled correctly.
A month earlier, when iGB Affiliate caught up with Hellberg and US chief Michael Daly during G2E in Las Vegas, a fuller explanation of the dynamic US market was proffered. On the face of it, Catena is in an envious position. Via the somewhat fortuitous acquisition of the PlayNJ assets back in December 2016, the company has found itself at the head of the US affiliate sector with many of the leading state and national gaming and betting sites. Using that 17% figure, we can estimate that the US was worth circa €12.9m to Catena in the first nine months of the year, a healthy sum and one that is sure to increase as more states go live in the months and years to come. And yet, despite the good news from the US, there are clearly teething troubles, not just for Catena but for other affiliates working in the market. These relate to the nature of the nascent affiliate space there and how it is developing along different lines to the way the European affiliate space has shaped up in recent years. A key difference lies in the clear preference for US sport betting operators to opt for cost per acquisition deals with their affiliate partners over revenue share. As Hellberg told the analysts: "We don't do rev share so far because the operators don't want to do rev share there so far." In Europe, revenue share is the preferred route for affiliates, providing for a stream of forecastable future revenues. In the US, however, the model is different. The positive spin for Catena is that the CPAs being achieved in the US right now are high in comparison with Europe. As Hellberg explains, with operators in the US expensing a lot on licences and overbidding on marketing, Catena can charge "a lot". "Because online gaming and betting marketing is somewhat new here, you really want to get the customer who is in the funnel and is searching for gambling options," he says. "So that's where we come in." Daly takes up the explanation. "We can sign up that player with a high CPA across three sportsbooks for three CPAs; or we can sign them up via revenue share. But if we take the revenue share, it's the same person whose revenue would be shared across the three. They are not making any more, even though we can get CPA for them three times. So, it means the lifetime value of that player across those three sites would have to be very significant and long-tail for it to justify that. At the moment it doesn't make sense."
DATA MINING
But as Daly goes on to explain, there is another reason why the US operators are – to date – largely opting for CPA deals over revenue share and that comes down to their unwillingness to share data. "The US gambling industry is very protective of its data," he says. "The player loyalty database that Caesars has, for example? They protect that with the equivalent of armed guards around the servers. They don't want another company knowing anything, because they view that as their proprietary advantage. Anybody who ends up on revenue share has to have information about that player and the database. That is something they are not used to allowing and they view it negatively." As has been detailed since New Jersey opened up, the market has been dominated until now by DraftKings and more latterly FanDuel, both of whom have leveraged already existing databases of DFS players and swiftly converted them to sports betting. It is a transaction which can be achieved without the intermediation of affiliates. "If you have a database, the first thing you are going to do is mine that database before you start paying an affiliate," admits Daly. "We have relationships with operators so that if a player is already in their database, they will be disqualified from our deals. That allows us to be in there from day one. It may mean a fair amount of disqualification but we might also be reactivating old customers, so that may be worth something to the operator. And it means we are in a good position and as the overlap decreases, we are already pushing them and driving their business forward." Hellberg points to Catena's previous commentary that when the market launched just 5% of customers were taking the affiliate route. This meant that for all Catena's dominance in New Jersey, initially it wasn't adding up to all that much. But he says this will change as more operators enter the market, be they European imports such as Bet365 or more hybrid initiatives such as Fox Bet. "The price will increase as more people are fighting for traffic, and more operators means more spending on marketing. And then search volumes go up, which makes room for more affiliates," Hellberg says. "So, we might not keep the estimated 70% casino market share we enjoyed when we started, but as more traffic is accepted by operators from affiliates, our business grows." Moreover, as the databases get depleted – as they must – then the marketing managers will necessarily turn to other routes through which to acquire customers, and as Daly points out, "an affiliate can be a never-ending well."
HEROES AND ZEROES
That well is, though, in the process of evolving. When it comes to the European business, Hellberg freely admits that "things got out of control" when it came to how customers were being targeted. As Hellberg says, "this industry has been on a lucky strike." But with the regulators pushing back in multiple European jurisdictions, "the pendulum has swung back," explains Hellberg. "If you look at Europe, with more and more markets regulating, it is good for consumers, even if the industry itself experiences the process as a bit bumpy." "It also helps to clean out non-serious operators and affiliates, which benefits those who remain. But it comes with an obligation, because as an affiliate we must send traffic that works for the operator, as there isn't an incentive for anyone to engage 'problematic' consumers. This is why we need to work with the operator to adapt messaging to what local legislation allows, as well as to ensure that we send them good value consumers." Part of the realignment of the affiliate business generally is the clearer emergence of brands, particularly in sports betting but also increasingly in casino. This is a distinct change for Catena with its current position at the head of the market coming via a series of acquisitions of hundreds of websites. "Because of historical acquisitions, we manage a lot of sites," says Hellberg. "But now it is about us getting efficiency out of that, because growth doesn't come for free any more. Particularly when scaling into new markets." AskGamblers is one example of what Catena calls its 'hero brands', sites that have a stickiness that is becoming increasingly valuable in the world of affiliates because of what it can mean in terms of retention marketing. Indeed, according to the second quarter results, the company is working with some key clients on a new retention model designed to enable Catena to benefit financially for helping the operator retain customers. The company failed to deliver its promised update on the progress of this initiative in the third quarter results, leaving it open as to whether the idea has been well received by its target clients. But again, a clear divergence between Europe and the US can be seen in how the question of affiliate branding is developing. Hellberg makes the point that, despite AskGamblers receiving a lot of traffic in the US, largely it can't be properly monetised. Instead, Catena concentrates on state-focused brands which have the benefit of being able to "chime with how the consumer is thinking in the US today". Not insignificantly, it also plays a part in helping to channel offshore play into the regulated space. "This is how we fight the offshore guys," says Daly. "They have targeted their brands on the US in general, at a national level. As we are coming in with statefocused brands, they allow us to rapidly move up and take over that page one." The hesitancy regarding national brands extends as far as Catena is concerned to the potential for partnership deals with large media companies. "How many large media deals are there between affiliates and big media businesses in Europe that are generating large revenues to the affiliate?" questions Hellberg. "Not many. That's a CPM-based business because the content is different. It's attractive, because matching their volume with our CPAs would be very exciting. Such consumers are at the beginning of the funnel in that they have an obvious preference for sport. But they might not be interested in betting. "If we took our content to a large sports news site like ESPN, we would likely lose the majority of our traffic and vice-versa," Hellberg adds. "It's a big learning curve; just because you are in a market where there is a big media house doesn't mean you are going to get 100,000 NDCs every day." Daly makes a final point that resonates with the brief summation of what went wrong in Europe. "If ESPN is surrounded by betting lines and it ruins the US pastime of football, then we have screwed it up," he warns. "I think affiliates are a very big part of that when it comes to education. We need to self-regulate. The regulators are overwhelmed and if we go too far, then what happened in Europe will also happen here." The industry should pay heed to such warnings because they speak from experience. Sweden, for instance. Previously Catena's foundation market where it had made significant acquisitions, the country got precisely two mentions in its third-quarter report; one as part of its rundown on where it had offices and the other offering a toll-free phone number. The experience in Sweden and elsewhere in Europe stands as examples of Daly's warning that the industry shouldn't "kill the golden goose". That, of course, isn't entirely in Catena's hands. But the sports betting sector should be wary of failing to heed the lesson from a fable that is as old as the hills.
Back to The Top