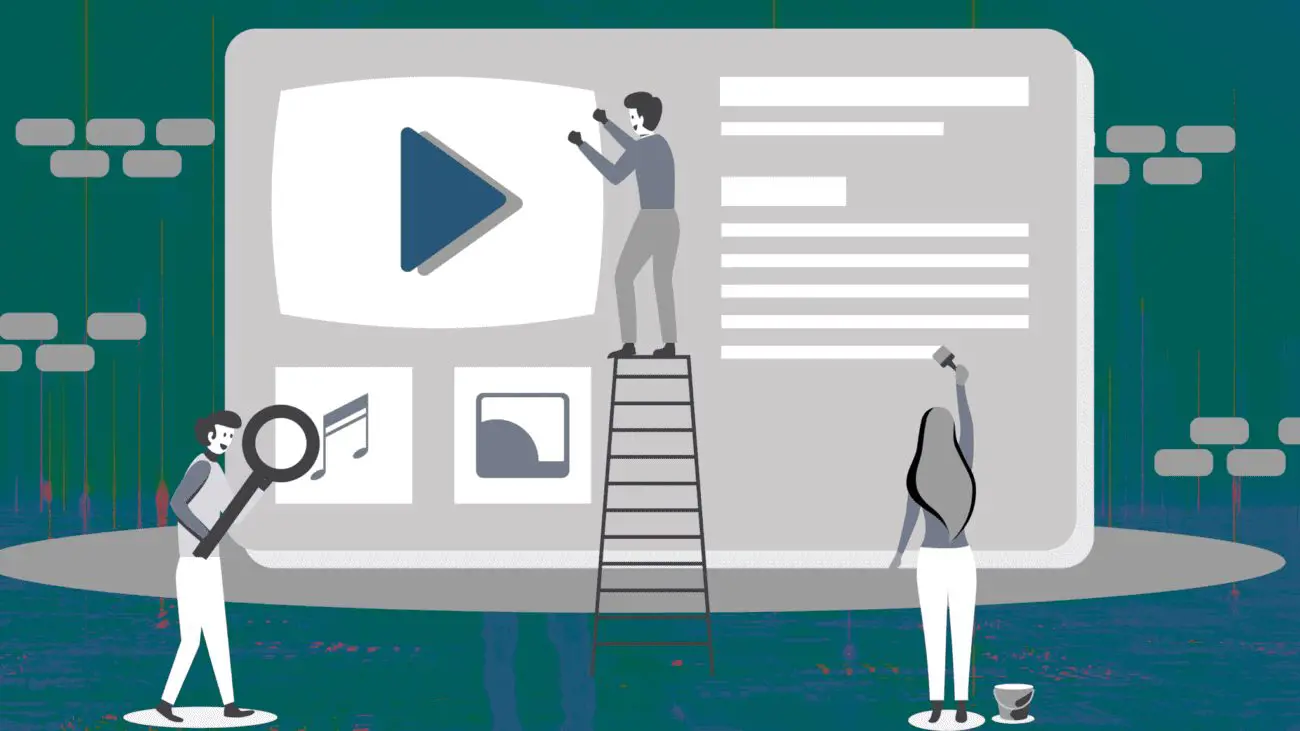 Video content has surpassed copy, so it's time to pick up your iPhone and start talking to your audience, says Lee-Ann Johnstone. She explains why the medium is too important to be ignored.
You may have noticed that I've recently started doing more video content. Yup, I'm hellbent on sharing best digital marketing and affiliate practices with anyone who'll listen.
I began with recording just a few quick tips and tricks and this has now evolved into a regular weekly series that's building a solid following. We all know that influencer marketing is the new buzzword for digital marketers. Nobody cares about the team as much as the player.
As a content medium I'm not entirely comfortable with video just yet, though. For example, I'm still working my way up to doing Facebook Live. The point is that during my journey I have learned some valuable lessons on why video is a great tool for marketing and I now want to share these with you.
THE NUMBERS TELL THE REAL STORY
SEO has long been a key channel for customer acquisition, and with the rise of social and omnichannel marketing it really is getting a run for its money where video is concerned. All the stats point to the same story: video is better, faster to produce, simpler to make and does the job more efficiently than words on paper.
Here are some key stats that drive home my point about the importance of video content. I found them in an article published recently on Wordstream:
YouTube has over a billion users, almost one-third of total internet users;
45% of people watch more than an hour of Facebook or YouTube videos a week;
A third of online activity is spent watching video.
Those aged 25-34 watch the most;
Men spend 40% more time watching videos on the internet than women;
64% of consumers make a purchase after watching branded social videos.
As an affiliate, you are probably already targeting these consumers via search or traditional content marketing strategies and directing them to your website. But how are you currently targeting them visually before they even get there?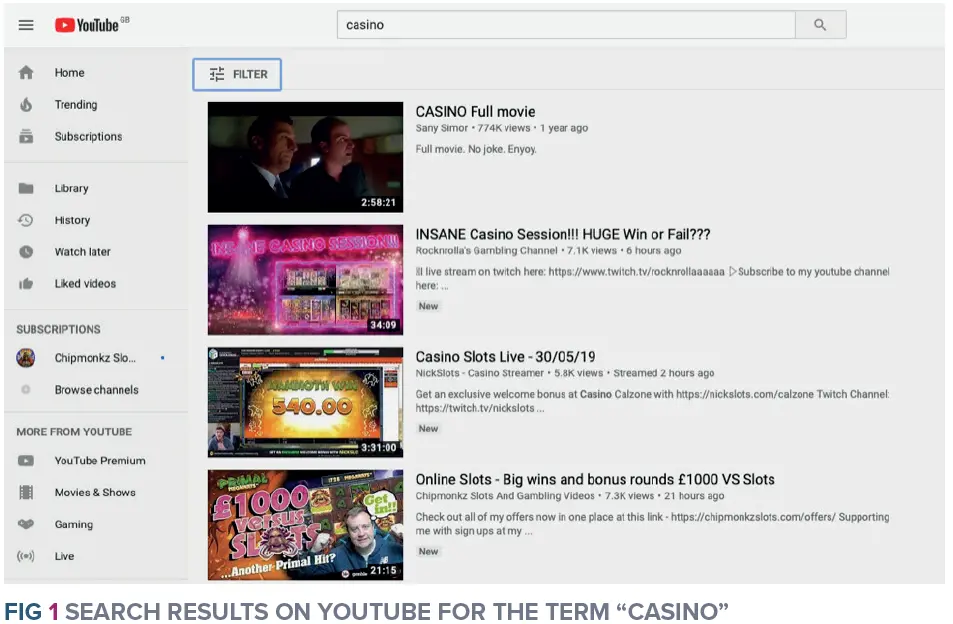 VIDEO IS COMPLEX AND EXPENSIVE – RIGHT?
Wrong. The rise and popularity of video content have been spearheaded by the advancement of our personal mobile technology. Our phones are now capable of creating professional-looking content that is easy to upload and edit. Some of the best videos I've seen recently have been made using iPhones, with just a few basic graphic elements overlaid on top. You don't need to be a digital guru to create engaging video content; nor do you need a lot of money to do it effectively. A basic video kit can cost as little as £100. That's not a massive investment for an affiliate to make for an opportunity to create unique, brand-worthy content.
IF CONTENT IS KING, VIDEO IS THE QUEEN, JACK AND ACE!
One thing I will say is that you do need to be creative to stand out. To have good quality content, you need to have a distinct tone of voice and focus on your delivery.
Mine has been plain, almost raw, and is 100% authentic to me. I'm very much a "what you see is what you get" kind of person and that transcends into the content I put out to the masses. I give a lot of insight and tips as that is what seems to work best for me. Understanding yourself and your audience is the best place to start figuring out what will work best for you, or your affiliate brand.
What you need is a well-thought-out content strategy that offers value, gives insight and makes people come back for more. It's about giving the user a story they can digest in the noise, or an experience of a real moment that leaves a lasting impression and makes them stop and take notice. It's a channel that allows you to engage humanely and in a multi-sensory format. It's an opportunity to build trust in your service or your brand and knowledge base.
In the gambling space I'm seeing the rise of video content in two key sectors: casino (slots) and sports betting. The slots channels seem to be growing fast; have you seen how many Twitch and YouTube streamers are out there lately?
The screenshot above right is what comes up on YouTube when using the search term "casino" in the UK. Bear in mind that YouTube is fast becoming the largest search engine in the world. There's practically zero competition on the list other than the movie Casino.
These guys have thousands of people subscribing to their feeds and the simple videos they produce garner tens of thousands of views. The clever ones are building audience momentum and are quickly learning how to move that audience from here to a really simple website to further monetise them.
Similarly, sports is a channel that lends itself well to video. You can creatively curate and share content and news, or even offer tipping advice and live match commentary similar to how they do in esports tournaments. I've recently been hanging out in the esports world a bit more and one thing I've noticed is that these guys really know how to use video content to engage and convert their audience effectively across multiple channels.
NOW THAT YOU'RE CONVERTED, WHAT DO YOU DO WITH ALL THIS VISUAL CONTENT?
It's important to understand which channels you will focus on first. You can't do it all and depending on your resources you won't want to spread yourself too thin either.
There are plenty of limitations for gambling content on some channels so that weeds out a lot of the potential channels you can use. YouTube and Twitch seem to be the most commonly used right now but you do need to be familiar with how you produce and reveal content as these channels are also renowned for shutting down feeds.
Next, take a look at your conversion funnel. A simple conversion and engagement process for converting a new customer would be:
ATTRACT
Blogs / website
Paid media (PPC)
Social media (organic)
CONVERT
Follow-up emails
Form fills
Conversion landing pages
CLOSE & DELIGHT
Figure out exactly where your video content will be best placed in the customers' journey with you. Will you use it at the beginning to hook them into an offer, or will you use it to convert them after they bounce off your site for the first time without registering? Perhaps your business model is set up better for using video to do retargeting, or to keep them coming back to you to convert over again. Depending on where you use the video content will dictate exactly what you need to create, how long it should be and where it should be placed to get the maximum effect. I'm a big believer in planning for success.
When you have a plan in place, and a clear vision of what you are doing and who you are doing it for, you'll get the best results. It's clear to me that video is the way forward; right now getting creative with it for igaming is key, and finding your voice and the right channel to use it in is crucial.
The opportunity to engage new customers using video doesn't have to be complex, it just needs to be authentic to your brand. The numbers don't lie so I'll be looking forward to seeing more affiliates take this opportunity and running with it. You've got nothing to lose.
Back to The Top