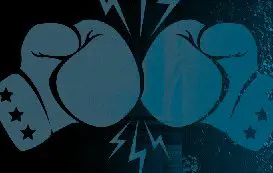 Lee-Ann Johnstone on why marketers should take a leaf out of Sweden's book and stop offering bonuses to attract new customers  
The recent changes in Sweden have been a primary focus this quarter after the government there announced a new set of rules aimed at banning gambling ads from anyone who may have blocked themselves from the industry. On top of this, new depositing players are only eligible for one bonus on their first deposit and cannot be offered more free incentives to continue playing.
The new rules change the way operators and affiliates can actively promote to new customers as well as impacting what marketing strategies can be used to attract them. With Sweden's regulator Spelinspektionen warning that any sites failing to abide by its laws will suffer severe penalties or fines, and in some cases even have licences revoked, it's imperative that we look beyond offerbased advertising to engage audiences in regulated markets.
I think the situation in Sweden is already impacting the way we think about traditional online acquisition tactics. With the onset of better data and advancing AI are we perhaps already subconsciously adapting the strategies we use to acquire new customers? There are three key points here:
1. STRONGER REGULATION MEANS FINDING AN ALTERNATIVE TO BONUSES OR SIGN-UP OFFERS
There are substantial limitations on what can and cannot be promoted in regulated markets but this isn't necessarily stopping acquisition. If anything it's forcing marketers to be more innovative with brand positioning and customer messaging. The general consensus is that free money has simply had its day.
Operators are tired of paying for 'bonus abusers' who hop from site to site without bringing any real value.
Ultimately, if you plan with the end user in mind, you can never really go wrong. Stronger limitations lead to brands becoming more agile and innovative in the way they are thinking about enticing a customer to connect with their offer.
Money-can't-buy experiences or concierge services and exclusive memberships is one of the ways you could do this. Affiliates need to be building their brand to create a comprehensive funnel and possibly tie digital to real-life experiences to build user engagement and trust. They need to see a community value in it to become engaged and educated before they convert. This is also much more likely to trigger them to re-engage.
2. 'ONE SIZE FITS ALL' DOESN'T REALLY WORK ANYMORE – AND NEITHER DOES 'BUILD IT AND THEY'LL COME'
Marketers have to use data and AI now more than ever to really get to know their customers, what interests them and where they hang out online as this information is key for conversion success.
Personalisation and AI can easily help you tap into the user journey on a deeper level. Those operators putting in more effort to use data as a way of driving decisions with their existing player base are the ones coming out on top and seeing an increase in their market share.
Similarly, affiliates who are focused on technology and service are reaping rewards by building stronger communities and loyalty around their service. It's not just about offering a quick buck to a passer-by to see if they'll step in the right door to convert, it's about finding ways to engage with audiences more precisely. Right place, right time, right message.
The point is, good acquisition marketing doesn't need to always be about offering bonuses or free spins. Operators can look at their player behaviours and then tailor their content strategies to reach targeted niches.
3. INVEST MORE IN UNDERSTANDING WHAT YOUR CUSTOMERS REALLY CARE ABOUT
The reality is, players are becoming increasingly knowledgeable about the world of igaming and need more than free bonuses to take up a new brand offer.
There is plenty to choose from out there, so how do you make them stick? Millennials, in particular, take a more holistic approach when looking for a new site to join or member to. Forbes did some research on this not too long ago and concluded there was a real difference between older and younger millennials.
It found those aged 32-35 had very different buying habits to those in the 20-23 bracket. Contrary to what you might expect, the older millennials were more likely than the group as a whole to make a purchase on their mobile devices, while the younger group was more inclined to make a purchase in a physical store. This isn't actually that surprising when you look at how fast the esports industry is growing and why these customers find watching tournaments in real life so entertaining – they've grown up in a digital age, they are searching beyond this for real world experiences and will research before they commit.
An essential role of the affiliate has always been to offer a service or to educate at the start of the customer sales funnel. This is why portals that feature FAQs full of helpful information or catalogues of games and developer information seem to convert more and rank higher. Be careful not to underestimate what users value. They want to know what games are on offer on specific sites before depositing their hard-earned money to play. Focusing on the pockets of traffic that have a specific need and not taking a wider, less targeted marketing approach is key.
User-generated content can also give a player the helping hand they need to head to an operator brand. They might be slightly dubious as to whether an affiliate portal can be completely objective, so if they can see real-life players commenting on real-life experiences, this will be a consideration in terms of whether a player will decide to register or deposit.
WHAT WILL HAPPEN IN THE FUTURE? NOBODY CAN REALLY TELL…
While operators have to be more considered in their marketing, affiliates can take advantage of being agile to hone in and segment customers with personalised messages. Using affiliates as part of your outreach strategy can help add a depth of reach that you simply wouldn't be able to get direct. Customer experience and omnichannel marketing is developing and changing daily, ensuring the funnel from initial touchpoint through to final conversion is developed in such a way that it requires minimal thinking from the user.
Design and UX should be simpler and faster to get customers quickly to where they need to go, and there is no doubt that the need for mobile optimisation is of paramount importance. We are moving forward in a multi-dimensional digital landscape, one where products are more restricted but also more sophisticated, and psyches are changing and becoming more adept to simple sales messages.
The main takeaway is, if you have a good product, you're providing value and are forward-thinking, you'll be on the right track to combat regulatory changes.
Back to The Top